Boys soccer: Defending champ Campo Verde reaches 5A semis
February 12, 2019 by Les Willsey, AZPreps365
---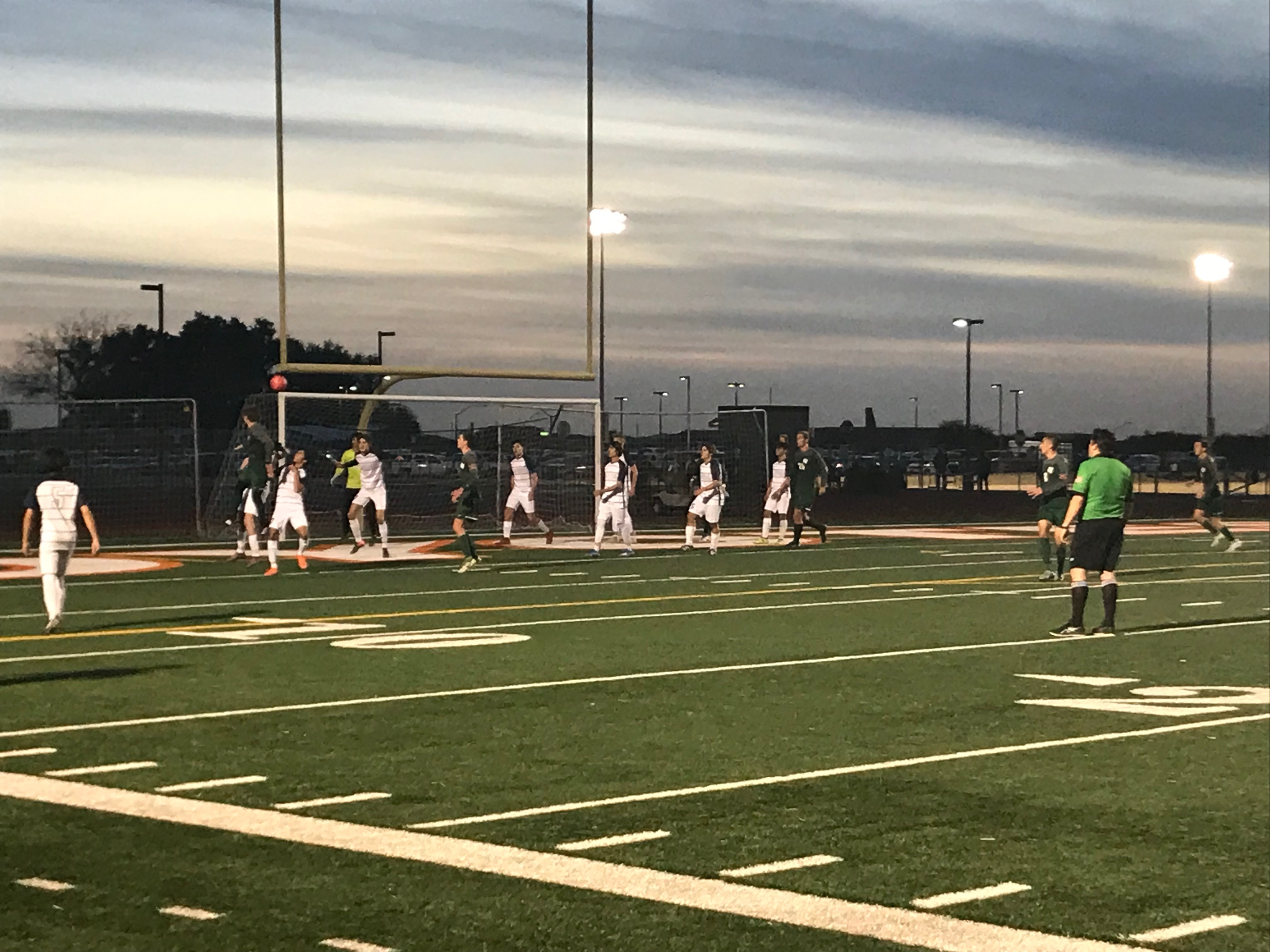 Campo Verde and Casteel played just a week ago to wrap up the regular season and left the field that night with nothing decided.
A 1-1 overtime tie was the result, but since Tuesday night's match was in the 5A playoffs there would be no deadlock.
No. 3 Campo Verde scored twice in the opening half and added an insurance tally midway through the second half for a 3-1 victory over No. 6 Casteel at Campo Verde High.
Campo Verde (23-1-1), the defending 5A champion, moves on to Saturday's semifinal in Tucson at Tucson High. The Coyotes will play No. 2 Rincon/University. Rincon played No. 7 Ironwood to scoreless tie through regulation and overtime and prevailed, 5-4, in penalty kicks to advance. The time of the Saturday semi between Campo Verde and Rincon will be determined Thursday after other games on Saturday possibly involving Tucson schools are completed in 5A and 4A on Wednesday night. Casteel, which moved up from 3A to 5A this year finished a respectable 12-6-2. The Colts started only one senior.
"We converted a couple more chances this time," Campo Verde coach Drew Guarneri said. "We had plenty of chances the first time we played, but only came up with one."
Campo Verde scored the the opening goal in the second minute. A throw in by Noah Lee wasput in play twice -- initially by Campo Verde's Colton Taylor with a header. The second was by a Casteel player and that found the back of the net for an own-goal.
Casteel answered in short order. Freshman midfielder Marco Martinez got a good look from 20 yards out and hammered it home in th fifth minute to square things.
Campo Verde dominated possession and shots the rest of the half, much as it did in the prior meeting. The best goal of the night broke the tie with Campo Verde's Kyler Curry feeding leading scorer Christian Flores deep in the box for a 2-1 advantage in the 28th minute. The goal was Flores' 15th this season.
Casteel had only a handful of chances in the second half. The best one came in the 57th minute with its top scorer, junior Johnathan Day firing from an angle about 10 yards out. Campo Verde keeper Jacob Zimmerman snared it preserving the lead.
Three minutes later Campo Verde notched its two-goal advantage. Another throw in was headed in by freshman Logan Fredstrup-Adkins and that secured the outcome.
"He (Fredstrup-Adkins) scored for us the other day," Guarneri said. "He's gotten some time and we found situations to get him in there that he's used to."
---