AIA to complete 1A and 2A basketball tournaments with a modified schedule
February 22, 2019 by Seth Polansky, AZPreps365
---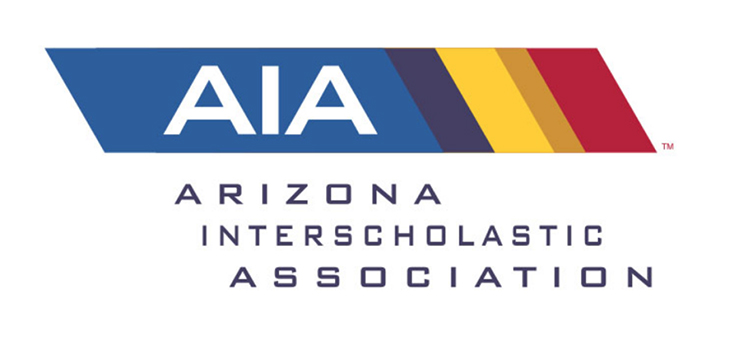 Based on conference calls held with the Executive Board, staff and the 1A and 2A Conference schools, it was decided the tournaments will be held this weekend with some modifications. As teams and spectators have taken extraordinary efforts to be present in Prescott, the schools in the tournament asked that we play as many games in Prescott as possible.
People have also indicated that, with the roads clearing, they felt safe to travel. As a member association, we listen to our members and work towards the benefit of each member school. We were able to keep all 1A games and all but one 2A semifinal in Prescott Valley.
The following schedule has been approved to complete the basketball tournaments. It was agreed upon by the schools, and we thank them for working with us to make this happen through these difficult circumstances.
Highland and Greenway High Schools have graciously offered to host the remaining contests that could not be played at the Prescott venue.
Friday, Feb. 22
Greenway High School
2A boys semifinal: Thatcher vs. Scottsdale Christian – 3 or 4 p.m. (check bracket)
Findlay Toyota Center
2A girls semifinal: Alchesay vs. Chandler Prep – 4:30 p.m.
2A boys semifinal: Pima vs. Alchesay – 6 p.m.
2A girls semifinal: St. Johns vs. Scottsdale Christian – 7:30 p.m.
Saturday, Feb. 23
Findlay Toyota Center
1A girls semifinal: Mogollon vs. Rock Point – 9 a.m.
1A girls semifinal: Red Mesa vs. Baboquivari – 10:30 a.m.
1A boys semifinal: Mogollon vs. Ray – 12 p.m.
1A boys semifinal: Fort Thomas vs. The Gregory School – 1:30 p.m.
1A girls championship – 4 p.m.
1A boys championship – 6 p.m.
Highland High School
2A girls championship – 4 p.m.
2A boys championship – 6 p.m.
Check brackets for all updates
1A boys: http://www.azpreps365.com/brackets/basketball-boys/1a/695-2019-aia-boys-basketball-1a-state-championship
1A girls: http://www.azpreps365.com/brackets/basketball-girls/1a/744-2019-aia-girls-basketball-1a-state-championship
2A boys: http://www.azpreps365.com/brackets/basketball-boys/2a/698-2019-aia-boys-basketball-2a-state-championship
2A girls: http://www.azpreps365.com/brackets/basketball-girls/2a/696-2019-aia-girls-basketball-2a-state-championship
---