Baseball: Westwood walks way to win over Perry
March 19, 2019 by Les Willsey, AZPreps365
---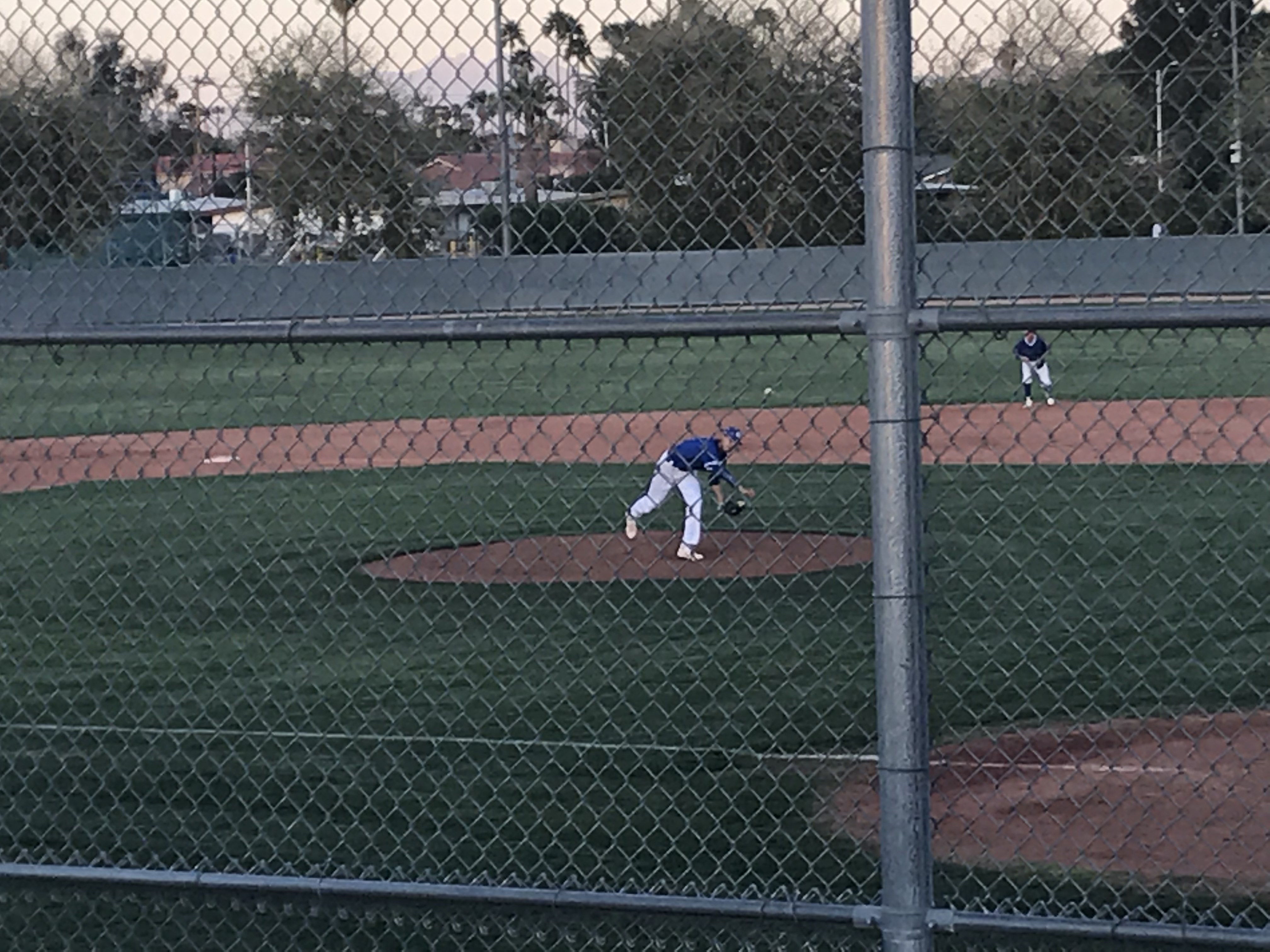 Westwood relief pitcher Jose Apodaca was an anomaly in Tuesday's battle with Perry as the schools resumed play after a few days off via spring break.
On a day when walks were king, Apodaca hurled 4 1/3 walk-less innings good enough to help propel Westwood to a 9-7 victory over Perry in a 6A non-region game at Westwood.
The game was called after 5 1/2 innings due to darkness. That can be blamed on the hour and 25 minutes it took the teams to get through two innings. The culprit was a combined 12 walks -- six apiece. Westwood took advantage the best coming back from two-run deficits in each inning to lead 8-4 after two.
The calming influence was Apodaca.
"Jose is a PO (pitcher only), but he loves to compete," Westwood coach JR Langston said. "They got to him one inning and I thought if we had played a hopper better he might have gotten out of the inning without a run. Then he bats for himself and gets a couple hits, too. He finished strong. His change-up was so good."
Apodaca, a junior right-hander allowed six hits and three runs, but that was with a nice 9-4 cushion. After giving up three runs on five hits in the fourth inning, he got a double-play ball to halt Perry's rally. The next inning he fanned the side and got the final six outs in succession to help Westwood improve to 9-1 overall and 5-0 in power-ranking games. Perry slipped to 8-4-1, 4-2 in power ranking games.
Westwood added seven hits to the 10 walks it received. Clean-up hitte Kikin Cardenas ripped a pair of doubles and knocked in four runs. He drove in three with his second double highlighting a six-run, second inning. Emilio Ibarra added two RBI. Crew Park reached base in all four of his plate appearances. He walked three times, scored three time and drove in a run with his only hit.
Perry coach Damien Tippett, not surprisingly, conceded the walks were a killer. Starting pitcher Zach De hondol was lifted after 1 1/3 innings of work. De hondol admitted upon a visit to the mound he wasn't feeling good.
"We took him out and he was chilled," Tippett said. "He left and went home with his dad right after we took him out. He'd pitched very well for us last week for four-plus innings against Campo Verde, but didn't have it today."
Dusitn Crenshaw led Perry with two hits, including a triple and three RBI. Brycen Tambone knocked in three runs with a double and single.
Westwood plays twice more this week -- Thursday at North and Friday home vs. Maryvale. Perry's next game is Friday at home against Red Mountain.
---