Marcos de Niza's late rally falls short against Mesquite
March 19, 2019 by Scott Rowe, Arizona State University
---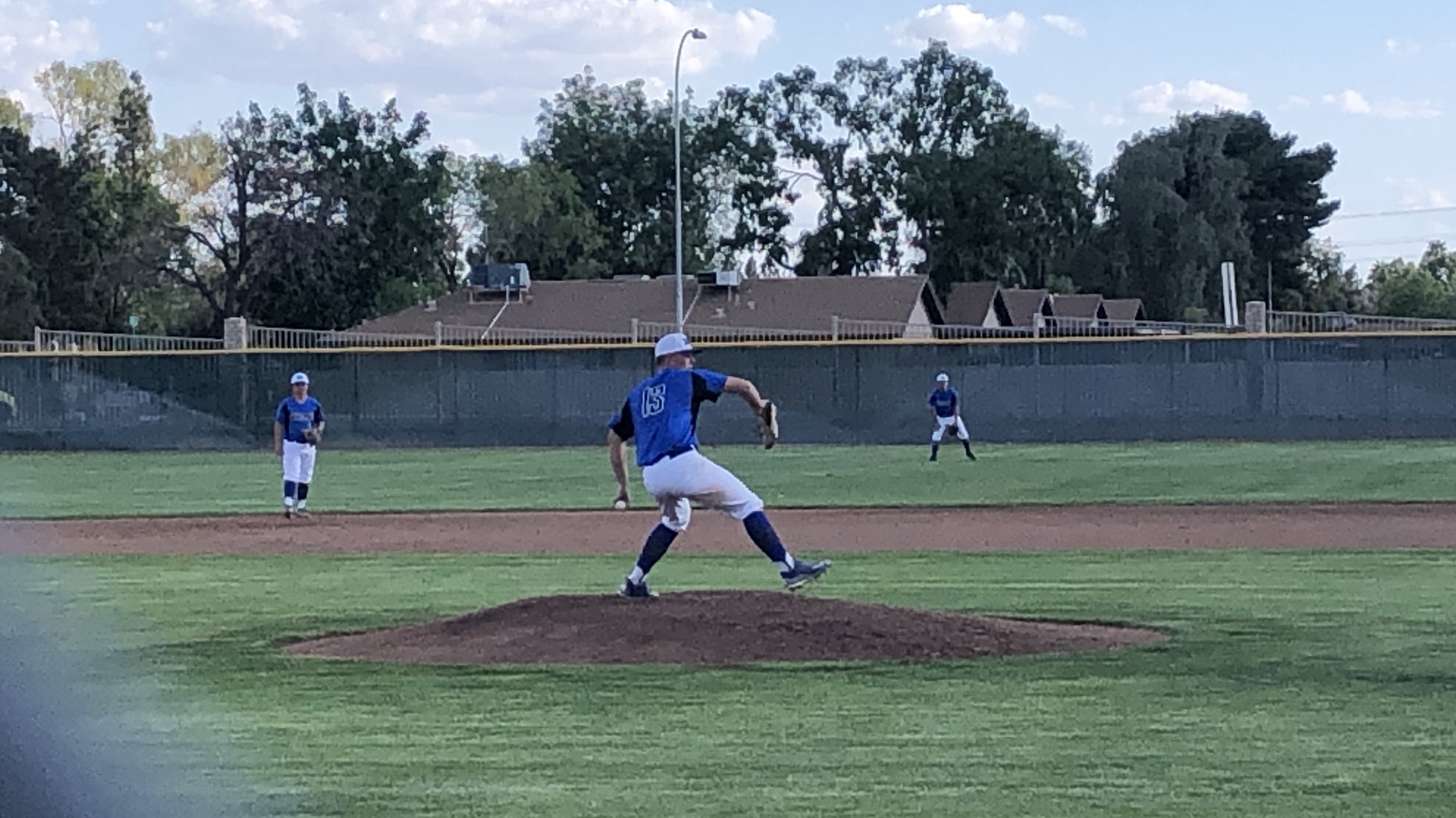 Marcos de Niza put together a late rally Tuesday, but it was not enough as the Padres fell to Mesquite, 8-3.
Pitching played a factor early on as T.J. Clarkson, the Wildcats' star left-hander, threw five scoreless innings.
Marcos de Niza's starting pitching was less stable. A.J. Montiel was knocked around in the third inning as he allowed seven runs. Montiel did not make it out of the inning and was replaced by sophomore Zachery Paiz.
Although Montiel struggled to start the game, relief pitchers were able to silence the Wildcats' bats. Sophomore right-hander Rafael Armenta took the mound in the fourth and only gave up two hits over four scoreless innings.
Marcos de Niza coach Matt Courtney was very happy with Armenta's performance.
"He battled. He came in and gave us a chance [to win]," Courtney said.
In the bottom of the seventh inning, the Padres were three outs away from being shutout with the middle of the lineup set to bat. Courtney put in three pinch hitters to face left-handed senior Enrique Figueroa.
After a leadoff strikeout, five consecutive Padres reached base safely. Two runners were left on base as their late rally fell short after scoring three quick runs.
"Matt Courtney does a hell of a job getting those kids ready to play," Mesquite coach Jeff Holland said about the resiliency of the Padres.
Holland also spoke highly of Clarkson's performance on the mound and at the plate. Clarkson, who will play for the University of Utah next season, finished the game with an RBI double in the third. Clarkson also struck out seven Padres over his five innings and did not give up a single walk.
"I was just trying to pound the zone," Clarkson said. "I was just trying to attack with my fastball and get early contact."
Although the Padres were unsuccessful against Clarkson, on Thursday they will have a chance to build off of the offensive success they had facing Mesquite's relief pitching as the two teams will face each other again.
Four of the seven hits the Padres had Tuesday night came in the bottom of the seventh inning. Courtney said that the team carried off the energy that Armenta brought on the mound. Armenta also had a great game offensively, ending his night with a pair of singles and an RBI.
"We're going to stay confident. We've got a really good ballclub. We're going to keep fighting and we're going to go over there and play our game," Courtney said.
Both teams will be without their top starting pitchers when they face off later this week. The rematch between Marcos de Niza (5-6, 0-1) and Mesquite (11-4, 1-0) will be played at Mesquite High School at 3:45 p.m. Thursday.
---