Girls Tennis: Catalina Foothills to take on Rincon/UHS
April 3, 2019 by Andy Morales, AZPreps365
---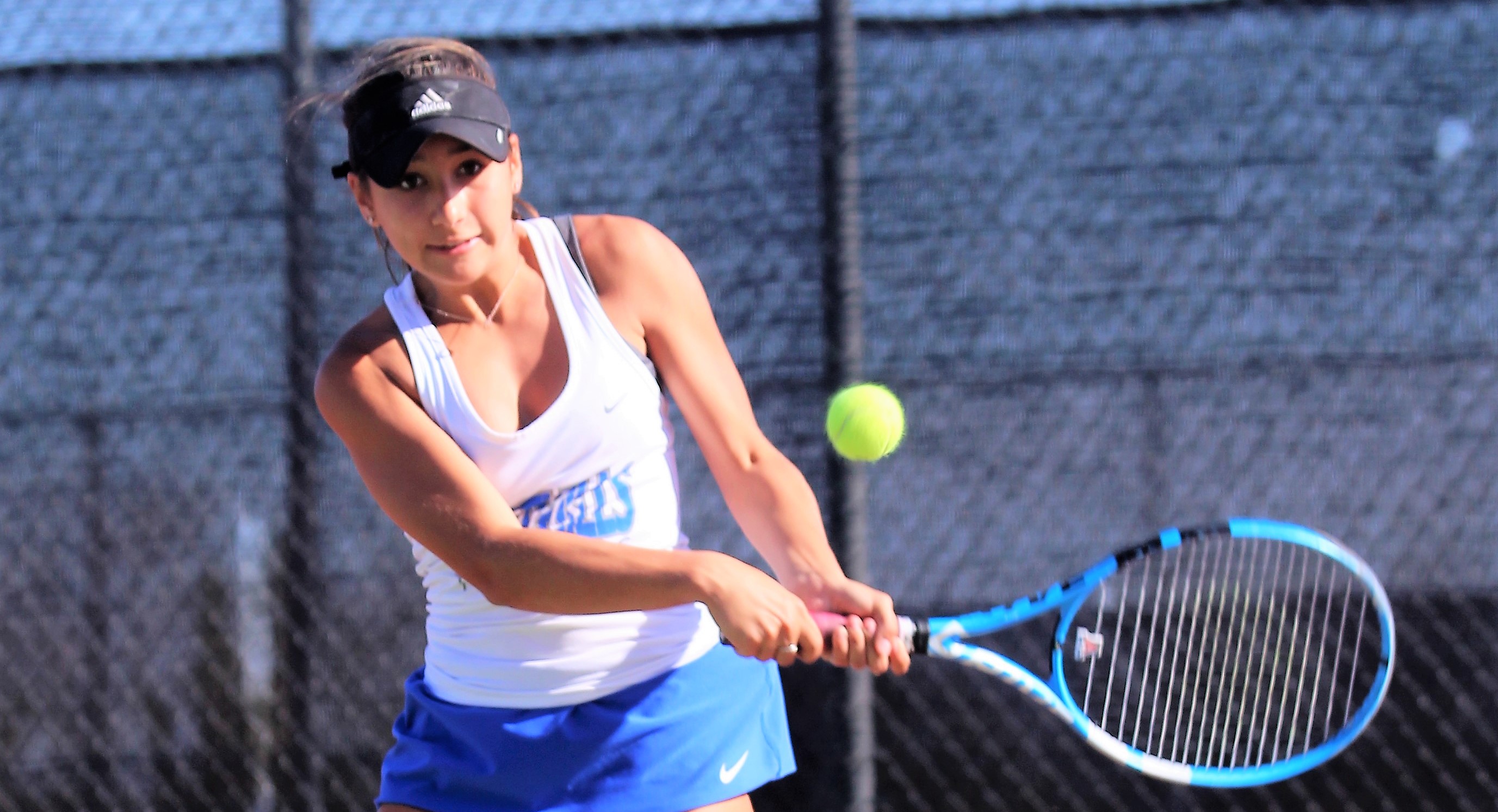 April 17, 2013. That was the last time the Catalina Foothills girls tennis team lost a regular season match. It was the final match before the Division II state playoffs started and Ironwood Ridge beat the Falcons 5-4 only to have Catalina Foothills return the favor with a 5-4 win in the state championship match two weeks later.
The Falcons went on to win 73 regular season matches in a row after that loss until D-I power Desert Mountain brushed them aside in an 8-1 blowout two weeks ago. Nogales and Rincon/University scored three points against the Falcons four years ago, and there were several 5-4 losses in the playoffs, but that was it. 8-1 is the kind of margin of victory the Falcons are used to dishing out and it's a testament to just how good Desert Mountain is.
The Wolves are on a major streak of their own with back-to-back D-I titles in 2017 and 2018 and 46 wins in a row and counting. At this moment, Desert Mountain is the top-ranked team in D-I and Xavier (10-0) is No. 2.
Cactus Shadows (10-0) is the top-ranked team in D-II, Notre Dame Prep (8-0) is No. 2 and Catalina Foothills (6-1) is ranked No. 3.
Catalina Foothills refocused and beat No. 32 Flowing Wells 9-0 on Tuesday and No. 20 Ironwood Ridge 9-0 on Wednesday, but a match against Rincon/University is scheduled for Thursday. The Rangers are 9-0 on the year and ranked No. 4 in D-I. This will be the first match between the two power programs since that 6-3 decision way back on March 5, 2015.
@CFHSGirlsTennis Emily Flowers talks about leading one of the top programs as a freshman #AZPreps365 pic.twitter.com/l1UcMce2z8

— Andy Morales (@AndyMorales8) April 4, 2019
The Nighthawks made it to the D-II state playoffs last year but, at 5-4, the team will need to make a major push down the stretch to get into the top 16 and that's possible with four seniors taking up the top four spots: Lauren Anthony, Athena Honebrink, Julia Rogan and Isa Russell.
As for Rincon/UHS, freshman Tanvi Narendran occupies the main court and sophomore Sophia Lopez is No.2. Lopez teamed up with former Ranger Lindsey Pesqueira to take third place in D-I doubles competition last year. Pesqueira is now a freshman at Santa Clara.
Likewise, Catalina Foothills has a freshman taking the lead and a sophomore on the second court. Emily Flowers will go up against Narendran and Annabelle Mulick will play Lopez if all goes to plan Thursday at Catalina Foothills. Mulick, and former Falcon, Halle Zadro took third place in D-II doubles competition last year.
Their former Falcon teammates, Abby Watson and Chloe Gavino, won the D-II doubles state championship. Watson took second place in singles at the ITA Regional Championship playing as a freshman for Trinity and Gavino was named WAC Player of the Month in September playing as a freshman for New Mexico State.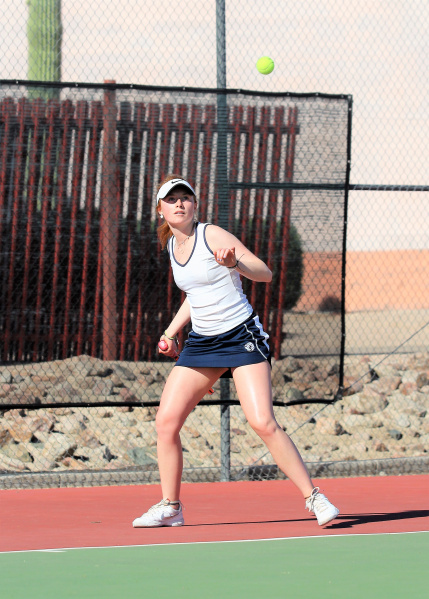 (Ironwood Ridge standout Lauren Anthony/Andy Morales/AZPreps365.com)
---