Part V of AZ HS players drafted my MLB: the 2000s
June 6, 2013 by Jose Garcia, AZPreps365
---
(Major League Baseball's annual draft started Thursday, and a handful of players from Arizona's high school are expecting to get selected, fulfilling a dream of many young players.
More than 400 in-state players have been drafted from 1965-2012. On Friday, aia365.com started running a list of the players who were drafted in the 1960s along with a story on a player who was drafted in that decade.
To view the list of the players drafted in the 1970s go here.
For the 1980s go here.
For the 1990s go here.
Below is a story on a player drafted in 2000s, Thunderbird's Bryan Wagner. Below the story is the list of Arizona high school players drafted in the 2000s.
On Monday we'll reveal which high schools have produced the most drafted players and major leaguers since 1965.)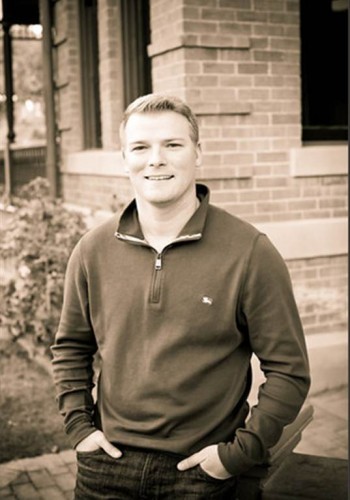 (Former Thunderbird High pitcher Bryan Wagner. Photo courtesy of Brian Wagner.)
In the final round of Major League Baseball's draft in 2004, the Chicago White Sox drafted Thunderbird High pitcher Bryan Wagner, the final Arizona high school senior chosen that year.
But despite being the No. 1,488 overall pick in the 50th round that season, Wagner still is in professional baseball. He was recently hired as an accountant by a league partially subsidized by MLB, the Australian Baseball League in Sydney.
With the new gig, Wagner attained everything he desired in a career — baseball, accounting, travelling. In high school is when the ambitious 27 year old learned that nothing is impossible to a willing heart.
On the final school day of his junior year, Wagner was told that he was carrying a cancerous tumor near his left right knee. Once he got past the shock and fear of receiving the alarming news when he was just 16, Wagner worked, worked and worked to make sure he pitched again despite doctors' orders.
The feel-good story of the 2004 high school baseball season in Arizona was Wagner's return to the mound. What made Wagner's story more touching was his close relationship with his grandfather, Walter, who was diagnosed with lung cancer a month after Wagner's cancer was diagnosed.
Wagner was not just playing for himself during that magical yet bittersweet 2004 season.
You have cancer, son
Wagner was the starting quarterback, ace and on-campus leader at Thunderbird in 2003.
But when he sometimes ran the option or rounded a base, his left knee would buckle. Wagner went to get X-rays, which revealed the unthinkable.
"I remember the doctor putting his arm around me and saying, "Son, this is a little more serious than you thought," Wagner said. "You have cancer.' You are really never ready for that.
"It was so shocking. I broke down and cried and just looked at my family. I couldn't play sports and get recruited. Those were my big dreams. You have these big plans. I broke down."
Twenty percent of Wagner's left femur, where the cancerous tumor formed, was removed.
He was told it would take a about year for him to recover. Shortly after receiving the terrible news, Wagner learned that his 75-year-old grandfather, who attended Wagner's games, had lung cancer and only had about three months to live.
"It was a devastating 1-2 punch," Wagner said.
The summer after his junior season, Wagner and Walter spent as much time as they could together at a cabin Walter built up north, where they made a pact they were able to fulfill.
If Walter fought to stay alive for as long as he could, Wagner would do all he could to slip on Thunderbird's baseball uniform.
"I would love to be there for that," Walter told Wagner.
Walter had all the motivation he needed to live for about eight more months.
As for Wagner, a swimming pool became his second home during his recovery phase, swimming 40-50 laps a day. He surprised everybody, including his teammates and doctors, when Wagner pitched in a December offseason game.
Doctors saw enough to give Wagner the green light to pitch during his senior high school season. There to see him throw in his first start was Walter, who was also present during Wagner's second start, when Wagner tossed a no-hitter.
Walter, a war veteran, was in a wheelchair then, intently watching every pitch thrown by his grandson, who is cancer free now.
"It was the happiest day of my life," said Wagner about his only career no-hitter.
But it was the last time Walter would see his grandson pitch.
On the day of his third pitching start, Wagner's mom went to Thunderbird to tell her son that Walter died.
"Just knowing he (Walter) was there to see me pitch gave me the drive that season," Wagner said. "He came from nothing but still supported a large family. He was of strong faith and mind. There was something special happening my senior season, something greater than myself. My grandfather represented discipline and hard work, which is important to our family. My grandfather was a special person."
To honor Walter, Wagner decided to pitch on the day Walter died.
He lost that game, which was an extra inning affair against Sunnyslope. After the game, every Sunnyslope player gave Wagner a hug.
That was the only game Wagner lost that season, though. The 5-foot-9, right-handed Wagner made his grandfather proud that year, posting an 11-1 record, 105 strikeouts and a .97 ERA.
A long-time Valley scout with the White Sox, John Kazanas, who lost his wife to cancer, reached out to Wagner during that memorable 2004 season, to offer words of advice. With Kazanas' blessing, the White Sox drafted Wagner, capping Wagner's meaningful season with a great honor.
After high school, the 27 year old continued his baseball career at Glendale Community College and Union University in Tennessee before returning to the Valley to attend Arizona State's W.P. Carey School of Business.
"Honestly, it (high school) was one of my best times of my life," Wagner said. "I experienced a lot that helped me grow up quickly, and I learned a lot about myself. I learned that if I dig deep down, I can do great things even at a young age."
Arizona high school players drafted in the 2000s
2000
J.D. Durbin, 2nd round, No. 54 overall, RHP, Coronado High, Twins
Will Smith, 6th round overall, No. 161 overall, OF, Palo Verde High, Marlins
Ryan Schroyer, 16th round, No. 465 overall, RHP, Canyon del Oro, Tigers
Joel Crump, 17th round, No. 504 overall, LHP, Yuma High, Orioles
Travis Kaats, 28th round, No. 842 overall, OF, Desert Mountain, Red Soc
Ian Kinsler, 29th round, No. 879 overall, SS, Canyon del Oro, D-Backs
David Nowak, 33rd round, No. 972 overall, OF, Arcadia High, Twins
Jeff Lundgren, 33rd round, No. 982 overall, C, Chaparral High, White Sox
Michael Vargo, 33rd round, no. 994 overall, RHP, Fountain Hills, Rangers
Rod Allen, 34th round, No. 1,023 overall, 3B, Desert Vista High, Reds
Dusty Brown, 35th round, No. 1,052 overall, C, Bradshaw Mountain, Red Sox
Brad Bettcher, 40th round, No. 1,201 overall, RHP, Palo Verde, Red Sox
Josh Perrault, 40th round, No. 1,208 overall, RHP, Red Mountain, D-Backs
Jon Dobyns, 41st round, No. 1,2015 overall, RHP, Desert Vista, Devil Rays
Steve Barrabrants, 42nd round, No. 1,240 overall, 2B, Moon Valley, Twins
Charles Parkinson, 42nd round, No. 1,266 overall, OF, Blue Ridge, D-Backs
Brett Harper, 45th round, No. 1,343 overall, 3B, Desert Mountain, Mets
Isaac Johnson, 49th round, No. 1,422 overall, OF, Willcox High, Mariners
2001
Mike Jones, 1st round, No. 12 overall, RHP, Thunderbird, Brewers
J.J. Hardy, 2nd round, No. 56 overall, SS, Sabino, Brewers
David Cuen, 7th round, No. 220 overall, LHP, Cibola High, Dodgers
Dustin Yount, 9th round, No. 263 overall, 1B, Chaparral High, Orioles
Jason St. Clair, 10th round, No. 289 overall, SS, Desert Vista High, Devil Rays
Jimmy Stewart, 15th round, No. 460 overall, RHP, Sabino High, Dodgers
Justin Wilson, 17th round, No. 508 overall, LHP, Chandler High, Brewers
Josh Smith, 20th round, No. 598 overall, RHP, Lake Havasu, Brewers
Tim Wood, 21st round, No. 622 overall, RHP, Sabino High, Expos
Ladd Hall, 22nd round, No. 669 overall, RHP, Buena High, Mariners
Josh Asanovich, 26th round, No. 769 overall, 2B, Highland High, Devil Rays
Jeff Larish, 32nd round, No. 948 overall, RHP, Reds, McClintock High, Cubs
Christopher Honsa, 33rd round, No. 993 overall, 33rd round, RHP, Corona del Sol, Red Sox
Emmanuel Lopez, 37th round, No. 1,113 overall, 1B, Globe High, Red Sox
Matt Pagnozzi, 40th round, No. 1,188 overall, C, Highland High, Cubs
Kevin Guyette, 41st round, No. 1,238 overall, RHP, Chaparral High, Mariners
Nick Cadena, 42nd round, No. 1,253 overall, C, Apollo High, Royals
Tanner Wootan, 43rd round, No. 1,288 overall, Mesa Mt. View, Red Sox
Jake Hanen, 46th round, No. 1,377 overall, OF, North High, D-Backs
2002
Jason Priddie, 2nd round, 43rd overall, OF, Prescott High, Devil Rays
Mike Nixon, third round, 91st overall, C, Sunnyslope High, Dodgers
Tom Wilhelmsen, 7th round, No. 199 overall, RHP, Tucson High, Brewers
Adam Mannon, 17th round, No. 499 overall, OF, Hamilton High, Brewers
Dallas Bates, 27th round, No. 799 overall, OF, Chandler High, Brewers
Kyle Emmons, 30th round, No 903 overall, SS, Chaparral High, Cubs
William Webster, 31st round, No. 913 overall, Moon Valley High, Pirates
Doug Mathis, 34th round, No. 1,021 overall, RHP, Show Low, Dodgers
Jason Williams, 38th round, No. 1,148 overall, Cactus Shadows High, Athletics
Randy Youtsey, 43rd round, No. 1,276 overall, Coolidge High, Orioles
Cory Anderson, 43rd round, No. 1,292 overall, RHP, Chaparral High, Cubs
Ryan Mieszala, 44th round No. 1,309 overall, OF, Greenway High, Rangers
Esteban Lopez, 49th round, No. 1,446 overall, C, Chandler, Mets
2003
Brandon Wood, 1st round, 23rd overall, SS, Horizon High, Angels
Bryan Opdyke, 5th round, No. 129 overall, C, Catalina Foothills, Brewers
Luis Cota, 10th round, No. 282 overall, RHP, Sunnyside High, Royals
Donnie Veal, 12th round, No. 352 overall, LHP, Buena High, White Sox
Ryan Meyers, 17th round, No. 499 overall, RHP, Round Valley High, Mets
Jim West, 25th round, No. 732 overall, RHP, River Valley, Royals
Richard Hummel, 25th round, No. 734 overall, OF, Tombstone High, Orioles
Jesus Castillo, 27th round, No. 811 overall, RHP, Tucson High, Dodgers
Matt Buck, 30th round, No. 897 overall, LHP, Cactus Shadows, Expos
Chad Miller, 33rd round, No. 969 overall, 1B, Mesquite High, Brewers
Gabe Suarez, 33rd round, No. 987 overall, SS, Arcadia High, Expos
Chaz Schilens, 34th round, No. 1,000 overall, OF, Highland High, Tigers
Gus Jacobson, 35th round, No. 1,028 overall, RHP, Cactus Shadows, Devil Rays
Cirilo Cruz, 37th round, No. 1,090 overall, 3B, Chandler High, Tigers
Leon Johnson, 41st round, No. 1,208 overall, OF, Thatcher, Devil Rays
Josh Tarnow, 45th round, No. 1,324 overall, C, Corona del Sol, Tigers
Paul Franko, 45th round, No. 1,333 overall, 1B, Horizon High, Blue Jays
2004
Jon Poterson, 1st round supplemental, No. 37 overall, C, Chandler High, Yankees
Lou Marson, 4th round, No. 122 overall, C, Coronado High, Phillies
Nick Evans, 5th round, No. 134 overall, 3B, St. Mary's, Mets
Brandon Thomson, 15th round, No. 432 overall, LHP, Gilbert, Padres
Andrew Coffey, 18th round, No. 535 overall, LHP, Mingus High, Royals
Rene Garcia, 20th round, No. 590 overall, RHP, Sunnyside High, Rockies
Robbie Nickols, 25th round, No. 738 overall, LHP, Sabino High, Reds
Cristen Tapia, 28th round, No. 833 overall, 1B, Tucson High, Angels
Nick Walters, 31st round, No. 929 overall, LHP, Mountain Ridge, White Sox
Ashton Shewey, 34th round, No. 1,007 overall, LHP, Payson High, Indians
Vincent Biancamano, 35th round, No. 1,045 overall, SS, Cactus High, Royals
Ryan Davis, 36th round, No. 1,065 overall, 3B, Chaparral High, Devil Rays
Craig Heyer, 36th round, No. 1,076 overall, RHP, Coronado High, D-Backs
Jake Ruckle, 41st round, No. 1,214 overall, RHP, Mohave High, Mets
Scott Mueller, 41st round, No. 1,218 overall, RHP, Greenway High, Reds
Curt Miaso, 42nd round, No. 1,261 overall, OF, Chaparral, Phillies
Eric Farris, 42nd round, No. 1,269 overall, SS, Hamilton High, Braves
Bryan Casey, 43rd round, No. 1,277 overall, C, Kofa High, Orioles
Andrew McDonald, 47th round, No. 1,407 overall, C, Sahuaro, Mariners
Bryan Wagner, 50th round, No. 1,488 overall, RHP, Thunderbird High, White Sox
2005
Dylan Johnston, 4th round, No. 130 overall, SS, Hamilton High, Cubs
Brian Matusz, 4th round, No. 133 overall, LHP, St. Mary's, Angels
Brent Fisher, 7th round, No. 202 overall, LHP, Tolleson High, Royals
Matt Hall, 8th round, No. 253 overall, SS, Horizon High, Angels
Peter Bourjos, 10th round, No. 313 overall, OF, Notre Dame High, Angels
Brett Jacobson, 11th round, No. 321 overall, RHP, Cactus Shadows, D-Backs
Ike Davis, 19th round, No. 568 overall, 1B/LHP, Chaparral, Devil Rays
T.J. Steele, 22nd round, No. 674 overall, OF, Canyon del Oro, Astros
Jeff Urlaub, 26th round, No. 778 overall, LHP, Horizon High, Devil Rays
Hunter Pace, 28th round, No. 834 overall, OF, Hamilton High, Nationals
Blair Brejtfus, 28th round, No. 853 overall, RHP, Arcadia High, Angels
Tim Sherlock, 32nd round, No. 967 overall, OF, Chaparral, Phillies
Jordan Jarvis, 33rd round, No. 987 overall, RHP, Arcadia High, Rockies
Colin Thomson, 39th round, No. 1,169 overall, RHP, Maran Mt. View, Mets
Tyler Backus, 43rd round, No. 1,278 overall, RHP, Mingus High, Royals
Mike Brenly, 43rd round, No. 1,296 overall, C, Notre Dame High, Cubs
Jason Stacy, 46th round, No. 1,380 overall, RHP, Westview, Phillies
Dustin Kaats, 47th round, No. 1,408 overall, 2B, Desert Mountain High, Marlins
Ben Hornbeck, 48th round, No. 1,437 overall, LHP, Sunnyslope High, Phillies
2006
Eli Sonoqui, 9th round, No. 259 overall, 1B, Cesar Chavez, Devil Rays
Hayden Parrott, 11th round, No. 322 overall, 2B, Desert Mountain, Tigers
Brett Whiteside, 15th round, No. 452 overall, C, Mesquite High, Brewers
Charles Brewer, 18th round, No. 552 overall, RHP, Chaparral, Angels
Jonathan del Campo, 20th round, No. 600, SS, Cibola High, Blue Jays
Rafael Valenzuela, 25th round, No. 737 overall, SS, Nogales High, Royals
Dillon Baird, 25th round, No. 756 overall, 3B, Prescott High, Twins
Jason Jarvis, 25th round, No. 762 overall, RHP, Chaparral, Angels
Rudy Owens, 28th round, No. 830 overall, LHP, Mesa High, Pirates
Taylor Lewis, 28th round, No. 833 overall, RHP, Canyon del Oro, Dodgers
Khris Davis, 29th round, No. 871 overall, OF, Deer Valley, Nationals
Garrett Johnson, 29th round, No 885 overall, LHP, Orme High, White Sox
Burke Lieppman, 33rd round, No. 998 overall, 1B, Prescott, Athletics
Codi Harshman, 33rd round, No. 999 overall, OF, Sabino High, Astros
Ronnie Welty, 37th round, No. 1,122 overall, OF, Mesquite High, Angels
Riley Etchebarren, 39th round, No. 1,167 oveall, OF, Paradise Valley, D-Backs
Michael Dufek, 41st overall, No. 1,219 overall, OF, Desert Mountain, Devil Rays
Quinton Marsh, 41st overall, No. 1,227 overall, SS, Mountain Ridge, Yankees
Neil Hardon, 44th round, No. 1,307 overall, OF, Saguaro, Devil Rays
Mike Petello, 44th round, No. 1,325 overall, OF, Saguaro, Phillies
Mike LaChapelle, 45th round, No. 1,341 overall, LHP, Sahuaro High, Reds
Chase Lehr, 46th round, No. 1,363 overall, RHP, Centennial High, Royals
Josh Rodriguez, 47th round, No. 1,405 overall, C, Red Mountain, Nationals
Kyle Williams, 47th round, No. 1,417 overall, 2B, Chaparral, White Sox
Tyler Sanford, 50th round, No. 1,479 overall, C, Saguaro High, Mariners
2007
Tim Alderson, 1st round, No. 22 overall, RHP, Horizon High, Giants
Patrick McCoy, 10th round, No. 310 overall, LHP, Sahuaro High, Nationals
Manuel Barreda, 12th round, No. 394 overall, RHP, Sahuarita High, Yankees
Devin Fuller, 14th round, No. 446 overall, RHP, Gilbert, Dodgers
Sammy Solis, 18th round, No. 553 overall, LHP, Agua Fria, D-Backs
Kevin Rhoderick, 18th round, No. 571 overall, RHP, Horizon High, Tigers
Cedric Johnson, 19th round, No. 593 overall, OF, Thatcher High, Phillies
Kyle Brule, 21st round, No. 661 overall, RHP, Marcos de Niza, Tigers
Xorge Carrillo, 28th round, No. 865 overall, C, McClintock High, Blue Jays
R.J. Preach, 33rd round, No. 993 overall, RHP, Brophy Prep, Devil Rays
Chris Moon, 35th round, No. 1,064 overall, OF, Tucson High, Braves
Merrill Kelly, 37th round, No. 1,112 overall, RHP, Desert Mountain, Orioles
Torrey Jacoby, 40th round, No. 1,200 overall, 2B, Notre Dame, D-Backs
Andrew Allen, 43rd overall, No. 1,278 overall, Desert Vista, D-Backs
Josh Garcia, 46th round, No. 1,354 overall, 1B, Brophy Prep, D-Backs
Mike Greco, 47th round, No. 1,377 overall, 3B, Notre Dame, D-Backs
Matt Newman, 49th round, No. 1,419 overall, OF, Brophy, D-Backs
2008
Jaff Decker, 1st round supplemental, No. 42 overall, OF, Sunrise Mountain, Padres
Kyle Lobstein, 2nd round, No. 47 overall, LHP, Coconino High, Rays
Maverick Lasker, 5th round, No. 158 overall, RHP, Sandra Day O'Connor High, Brewers
Jake Hanson, 14th round, No. 430 overall, Sabino High, Braves
Danny Coulombe, 17th round, No. 517 overall, Chaparral, Dodgers
Ryan Carpenter, 21st round, No. 623 overall, LHP, Cactus High, Rays
Zack MacPhee, 22nd round, No. 673 overall, SS, Sandra Day O'Connor, Tigers
Ryan Scott, 32nd round, No. 969 overall, C, Chaparral High, Blue Jays
Riccio Torrez, 32nd round, No. 987 overall, 2B, Brophy, D-Backs
Riley Welch, 34th round, No. 1,024 overall, RHP, Desert Mountain, Athletics
Mark Hawkenson, 40th round, No. 1,200 overall, RHP, Red Mountain, White Sox
Dean Espy, 41st round, No. 1,247 overall, SS, Red Mountain, Rockies
Matt Summes, 43rd round, No. 1,310 overall, RHP, Chaparral, Yankees
C.J. Cron, 44th round, No. 1,320 overall, C, Mountain Pointe High, White Sox
Royce Bolinger, 45th round, No. 1,342 overall, OF, Chaparral, Rays
Justin Zumwalde, 45th round, No. 1,342 overall, 1B, Sabino, Phillies
Rob Brantly, 46th round, No. 1,378 overall, C, Chaparral High, Nationals
Kayvon Bahramzadeh, 47th round, No. 1,411 overall, RHP, Catalina Foothills, Brewers
Drew Maggi, 47th round, No. 1,419 overall, SS, Brophy, D-Backs
Kyle Peterson, 50th round, No. 1,478 overall, C, Hamilton High, Rays
Travis Jones, 50th round, No. 1,480 overall, C, Sabino High, Royals
2009
Tommy Joseph, 2nd round, No. 55 overall, Horizon High, C, Giants
Jake Barrett, 3rd round, No. 99 overall, Desert Ridge, Blue Jays
Trent Stevenson, 7th round, No. 205 overall, Brophy Prep, Pirates
Matt Helm, 7th round, No. 216 overall, 3B, Hamilton, D-Backs
Aaron Altherr, 9th round, No. 287 overall, OF, Agua Fria, Phillies
Thomas Lemke, 10th round, No. 304 overall, RHP, Northwest Christian, Rangers
Sergio Burruel, 19th round, No. 590 overall, C, Trevor Browne, Cubs
Casey Upperman, 24th round, No. 718 overall, RHP, Notre Dame Prep, Braves
Brady Wager, 27th round, No. 829 overall, RHP, Globe High, Rays
Jake Williams, 29th round, No. 876 overall, 1B, Brophy, D-Backs
Marcus Proctor, 30th round, No. 919 overall, RHP, Pinnacle High, Rays
Andrew Walter, 31st round, No. 930 overall, RHP, Mountain Ridge, Tigers
Parker Markel, No. 32nd round, No. 960 overall, RHP, Mountain Ridge, Tigers
Kirby Pellant, 38th round, No. 1,147 overall, 2B, Corona del Sol, Dodgers
James Pazos, 40th round, No. 1,219 overall, LHP, Highland High, Rays
Trey Ford, 42nd round, No. 1,280 overall, SS, Chaparral, Cubs
Tyler Williams, 43rd round, No. 1,303 overall, 3B, Chaparral, White Sox
Ryan Skube, 44th round, No. 1,314 overall, 2B, Mountain Ridge High, Padres
Matt Ozanne, 46th round, No. 1,386 overall, OF, Notre Dame, D-Backs
Cole Pembroke, 47th round, No. 1,417 overall, OF, Desert Vista, Dodgers
Gabe Gutierrez, 49th round, No. 1,468 overall, RHP, Apollo High, Braves
Jordan Luvisi, 49th round, No. 1,476 overall, OF, Notre Dame, D-Backs
---