Referee grateful for second chance, big assignment
May 13, 2014 by Jose Garcia, AZPreps365
---
Michael Chaison got the call that high school officials are honored to get.
He was assigned two of the last state games for the sport Chaison has officiated for the past 10 years, boys volleyball. He'll take the court Thursday during the state semifinals at Mesquite High School.
During a recent phone interview, Chaison sounded grateful for the opportunity to call the games and also to be alive. In late January, Chaison's heart stopped pumping blood to his body as he refereed a boys soccer match at Salpointe High in Tucson and collapsed during the Salpointe-Sabino match.
But the quick actions of Salpointe High's on-site staff and an off-duty fire captain saved Chaison after the sudden cardiac arrest. One of Chasion's arteries was clogged due to a genetic disease that runs in his family.
The survival rate for sudden cardiac arrest is 10 percent. After overcoming some mental and physical hurdles, the 57-year-old Chaison returned to the court during the boys volleyball regular season.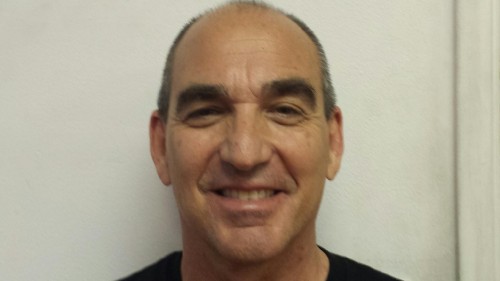 (Michael Chaison)
"Life hasn't really changed much," Chaison said. "But there is a much different perspective on life. You never think this would happen to you, but now I am more aware of certain things."
As an official, Chaison now wants to know where schools place their automated external defibrillator when he attends games just in case it needs to be used on an athlete or bystander.
As a husband and father, Chaison wants to spend as much time with his family as he can. He will skip the Arizona Interscholastic Association's award luncheon next week to prepare for his trip to Los Angeles to spend time with his son and two grandkids along with his wife Linda.
On Tuesday, Chaison and Linda will celebrate their 35th wedding anniversary. He also can't wait for the high school soccer season to start.
"I'm ready for the winter soccer season," said Chaison, who has officiated soccer for the past 20 seasons, including nine at the Division I college level. "I'm hoping the assigner will give me the Sabino-Salpointe game to finish what I started this year."
---