BASEBALL: CHRIS MOON STATUE TO BE UNVEILED
March 22, 2017 by Andy Morales, AZPreps365
---
Chris Moon was an All-State pitcher and outfielder from Tucson High who was drafted by the Atlanta Braves in 2007 but chose to stay home and play for the University Arizona instead. Moon, like Pat Tillman before him, felt a higher calling during his freshman year with the Wildcats and he left baseball and the obvious path to a promising professional career to join the military so he could serve our country.
He never came home.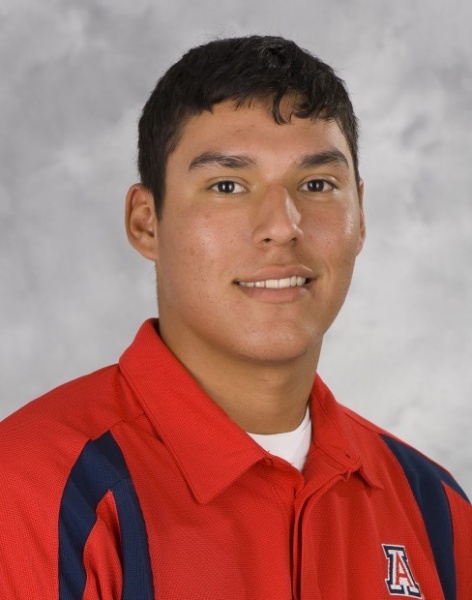 Some say it's heroic to hit a ball 400 feet and you get paid really, really well if you can hit a ball three times out of ten. There's nothing heroic or valuable in any of that.
Moon was part of the recruiting class at Arizona that eventually won an NCAA championship but Moon was not physically part of that team. Moon gave up baseball after his freshman fall season in order to fulfill what he considered his calling, a sniper in the military, and he did it with the blessing of his family and head coach Andy Lopez.
"I'm grateful for his sacrifice and for what he did for our country," Lopez said during the opening ceremonies of the first Chris Moon Classic. That day feels like it was years ago, but it also feels like it was yesterday, and if that's how it feels to me, then imagine how it feels to his parents, Marsha and Brian.
Like everything else Moon did, he was the best. The best BMX racer, the best little leaguer, the best pitcher, the best outfielder, the best son, the best brother and the best sniper. He was always the "last man," making sure his teammates were always out front and, later, making sure his platoon was protected.
Braves scout Danny Bates said he made a note on how Moon treated his teammates when he reported back to Atlanta. "We need him on our side," Bates told the organization.
It turns out, we all needed Moon our side and we need more men and women just like him.
Moon recorded several kills in the Arghandab Valley in 2010 and, as we later learned, he was targeted by the Taliban, as all successful snipers were. The reports of Moon "stepping on a roadside bomb" in the print media were not true, Moon was assassinated by a triggerman hiding out in an orchard nearby.
As the "Last Man," Moon followed behind his platoon and the triggerman waited until all the other soldiers passed before setting the bomb off under Moon. Moon would pass away several days later.
MORE ON MOON'S PASSING CAN BE FOUND HERE. IT'S AN IMPORTANT READ.
A life-size bronze statue of Moon will be erected and unveiled at the top of the steps at Cherry Field on Monday night, overlooking the varsity field, as part of the opening of the Chris Moon Memorial Tournament taking place next week. I am honored to be a guest speaker at the event.
But being a speaker and sharing my views on what Chris means to our community can't even begin to repay the sacrifice Marsha and Brian made for our country. There is no way that debt can ever be repaid.
I have always said the Moon family paid too high of a price for our gratitude but we offer it anyway, knowing their sacrifice allowed our sons and daughters to realize their dreams also. It was an awesome sacrifice and it's up to our children to make the most of it. Make the best of it.
The dreams of our children become our own.
---