Phoenix Union's next HOF class announced
August 31, 2017 by Jose Garcia, AZPreps365
---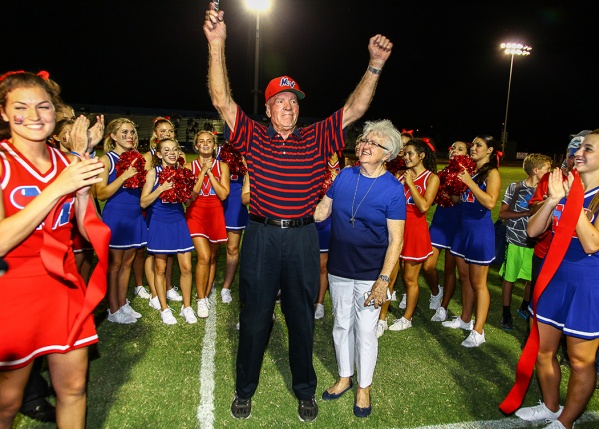 A 72-member induction class for a hall of fame?
That seems like a lot for just one class, but the Phoenix Union High School District and its district athletic director, Dr. Zach Munoz, have some catching up to do. The state's largest district and one of the nation's oldest is organizing just its third sports hall of fame ceremony.
Several Arizona high school sports legends have dressed and coached for PUHSD's schools since the district was established 122 years ago. Dr. Munoz is in charge of selecting the hall of fame members, and he picked a stellar 2017 class.
He also booked a big venue, Talking Stick Arena, to host the Dec. 19 ceremony. The district also is running a hall of fame benefit golf tournament in September to help raise funds for the hall of fame ceremony.
2017 PUHSD Hall of Fame Class
Alhambra
John Roth (Deceased)
Dr. Jim Rice
Steve Malovic (Deceased)
Chuck Faubion
Brad Anderson
Bob Breunig
Dave Ohton
Don Mabry
CAMELBACK
Pat Roesslar
Jesse Parker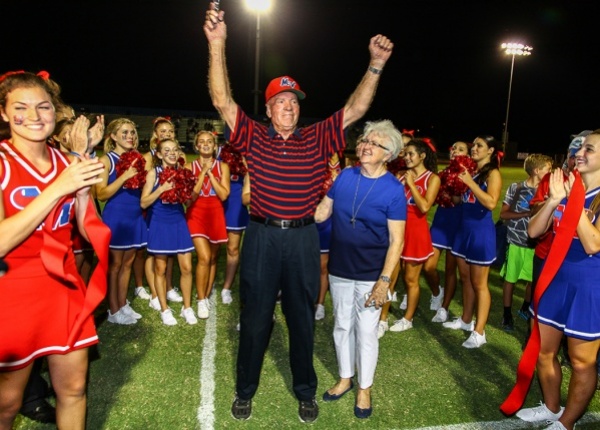 (Former Camelback football coach Jesse Parker)
Randy Palmer
Ray Woolery
Mark Whipple
Carole Chevron Clark
Patti Iske Kimpler
Janet Wescott Shaler
CARL HAYDEN
Pete Tuccio (deceased)
Don Baniewicz
Ron Polk
Ernie Kulos
Howard Wharton
Nancy Funari
CARVER
Ira J. O'neal (deceased)
George Diggs (deceased)
Hadie Redd (deceased)
Augustus Shaw (deceased)
Charles Christopher (deceased)
Leon Jordan
CENTRAL
Howard Twitty
Eric Kruljac
Gary Rajsich
Joelyn Boone
Travis Holcombe
Pat McCormick
Bruce Nichols
Dave Rajsich
East
Mike Welsh
Roland Campbell
Bill Wallace
Jay Wesley
Mike Villegas
Maryvale
Osborn Shackleford
Wayne Kindall
Rob Babcock
Jack Housley
Ken Hansen
North
Gil Blanco
Duff Lawrence
Rennie Crittenden
Steve Vaughn
John Hill
Catherine Wilkerson (deceased)
Bill Owsley
Gerhard Schreur
Phoenix Union
William Warner
Loren LaPrade (deceased)
Mike Barrick
Albert Neely
Reynaldo Rivera
Baldy Castillo (deceased)
South
Rudy Sanchez
Larry Copeland
Dwayne Evans
Steve Jordan
Charles Tribble (deceased)
Trevor Browne
Jeff Connor
John Quijada
West
George Roundtree
Terry Coyle
Fred Nelson
Paula Noel
---