FOOTBALL: Northwest Christian rolls past Valley Christian
September 2, 2017 by Miles Wilson, Arizona State University
---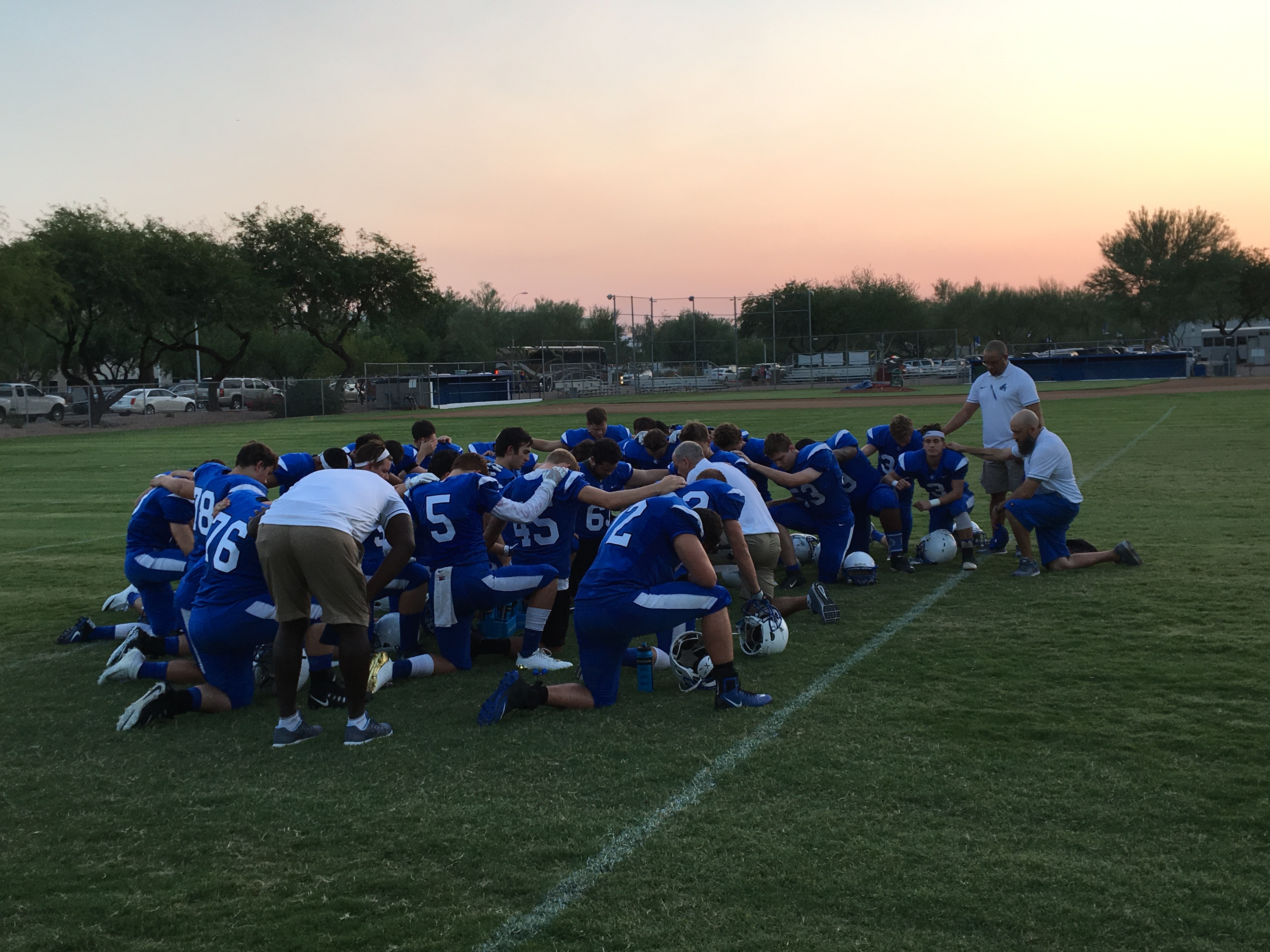 Chandler Valley Christian High opened their second game of the season against Phoenix Northwest Christian with a few first downs and an immediate 40-yard touchdown pass from their quarterback, Peyton Hanzal.
The Crusaders responded with a touchdown of their own on the next drive, kickstarting what turned out to be a 49-14 win over Valley Christian.
Northwest Christian wide receiver Dusty Inness scored a touchdown four minutes into the second quarter, giving his team three unanswered touchdowns and a 21-7 lead. Valley Christian responded by moving the chains down the field but were not able to capitalize on their opportunities. As the first half was coming to an end, running back Aren Van Hofwegen high-stepped into the end zone for another Northwest touchdown with only 44 seconds left in the half.
Hofwegen's late touchdown gave Northwest Christian a 35-7 lead. Then a 30-yard kick return to open the secons half was quickly followed with a touchdown.
Van Hofwegen scored on a 20-yard run, and midway through the third quarter after an interception, running back Jacob Sherwood scored again for the Crusaders making the score 49-7.

Both Valley Christian and The Northwest Crusaders were not able to score another touchdown before the game clock expired, resulting in a 35-point loss for the Trojans. "We struck early, came out and scored quickly," said Trojans head coach Jeff Rutledge. "We hurt ourselves, and we are not good enough to recover from the mistakes made on a mental standpoint and we just continued to make a lot of those mistakes."
Coach Rutledge admired his players heart and attitude in tonight's game, staying poised and, "fighting to the end." On the other side of the field, Trojans head coach David Inness said, "I thought we played really well on both sides of the ball, and we had a good night. I think we are getting better."
Northwest Christian quarterback Jonathan Metzger congratulated his team and was happy to get a win against the home team. "It was just a good team win and it was a lot of fun, a real team effort" said Metzger.
---