VOLLEYBALL: Summer McDonough leads Pusch Ridge to Flowing Wells championship
September 10, 2017 by Andy Morales, AZPreps365
---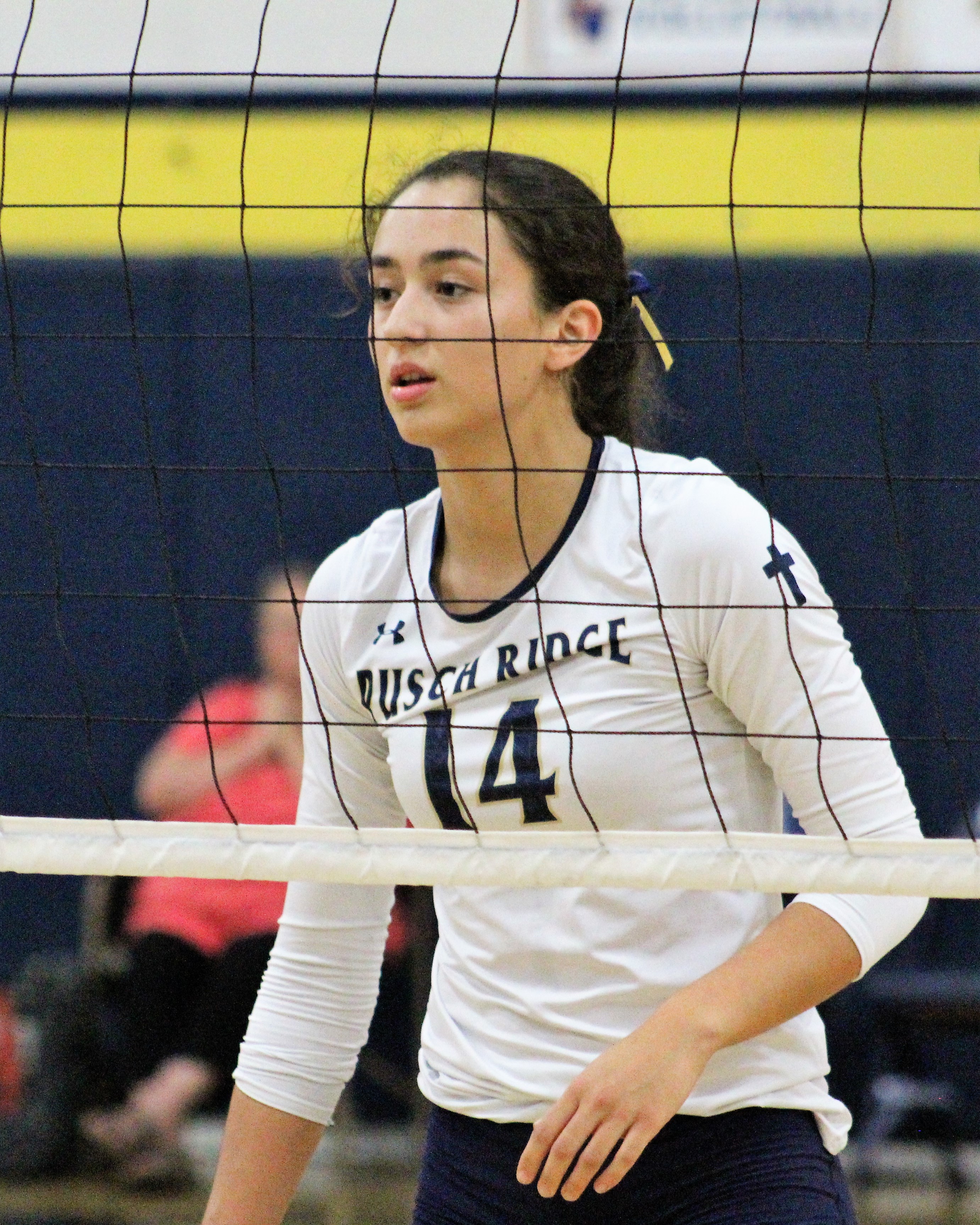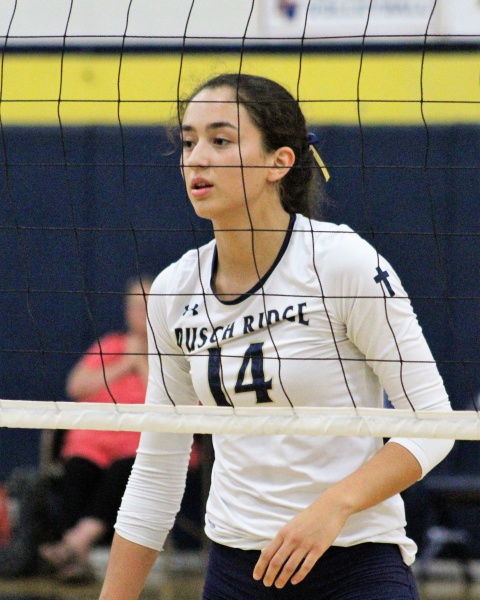 Summer McDonough (Andy Morales/AZPreps365.com)
Pusch Ridge won all five matches at the Flowing Wells Invitational to improve to 10-0 on the year. The invitational took place Friday and Saturday with the championships of the "Blue" and "Gold" brackets held late Saturday afternoon.
Walden Grove beat Sunnyside to capture the championship of the Blue Bracket while Pusch Ridge beat Marana 25-16, 21-25 and 15-8 to win the Gold Bracket. Walden Grove came into the invitational with a 1-8 record but the Red Wolves caught fire on Saturday, defeating Santa Cruz, Sahuarita and Sunnyside to earn the trophy.
Former UC Davis standout Kaylin Squyres is in her first year at the helm of the Blue Devils and she is fresh off a professional season in Switzerland. Squyres was a two-time All-Big West selection with UC Davis and she moved to Tucson to pursue her graduate studies.
University of Arizona beach volleyball commit Summer McDonough recorded 16 kills for Pusch Ridge in the championship match and Marana standout Grace Ehler led the Tigers with 10 kills.
"I feel everything is coming together for our team," McDonough said. "All of our hard work is paying off and it means a lot since we are a small school. Beating a school like Marana is proof we are coming together."
McDonough was the 2015 Southern Arizona Freshman of the Year and the junior has to wait one more year to sign on with the Wildcats but she will do so along with fellow junior and Univeristy of Arizona commit Alex Parkhurst of Salpointe. Parkhurst was named to the All-Tournament Team of the House of Payne Invitational held in Chandler on Saturday.
Ehler is the 2016 Southern Arizona Freshman of the Year. At 6-foot-1, the middle hitter has a hard swing and is an obvious presence at the net.
---