GIRLS HOOPS: Pueblo over Sunnyside 92-60
December 14, 2017 by Andy Morales, AZPreps365
---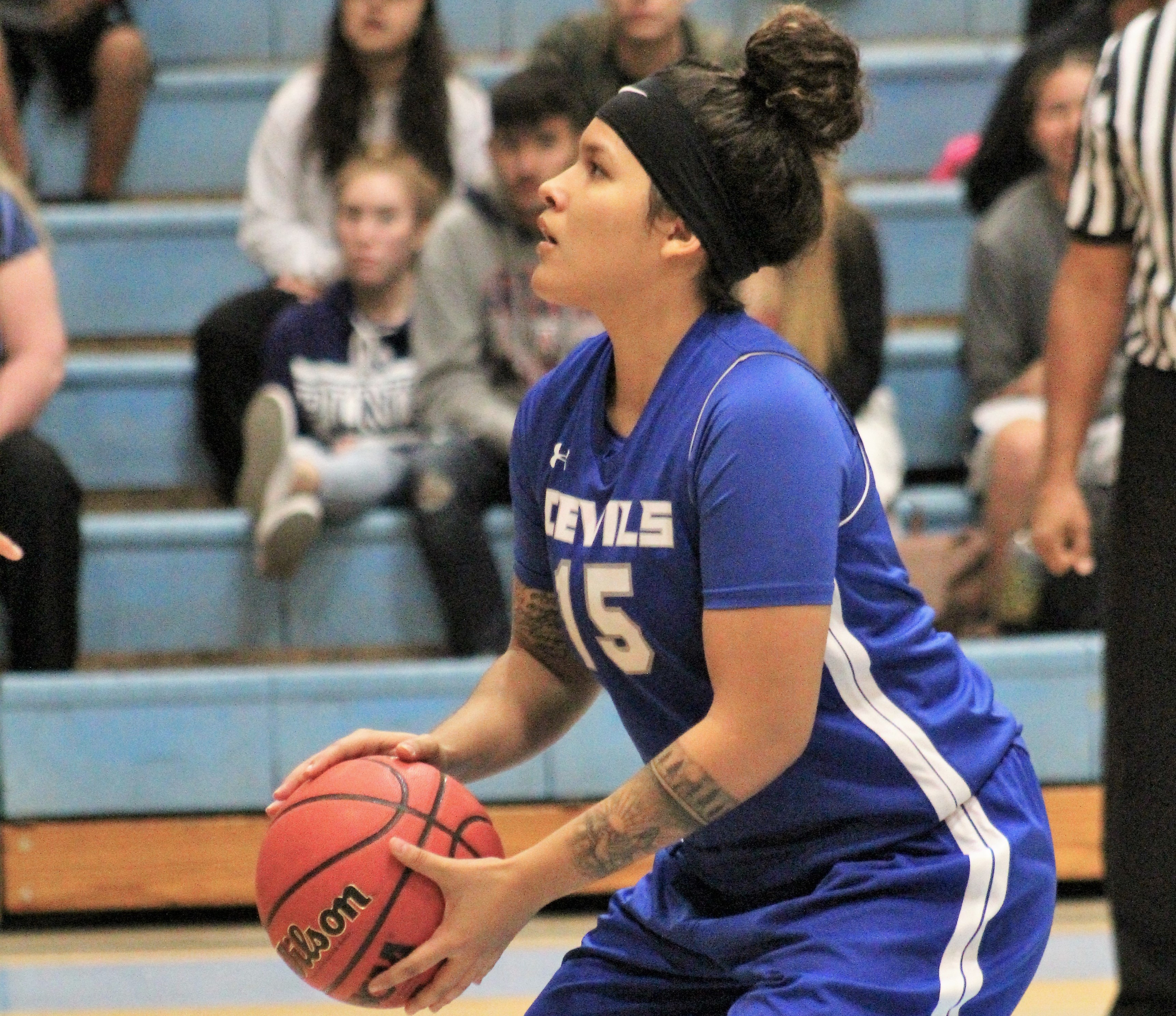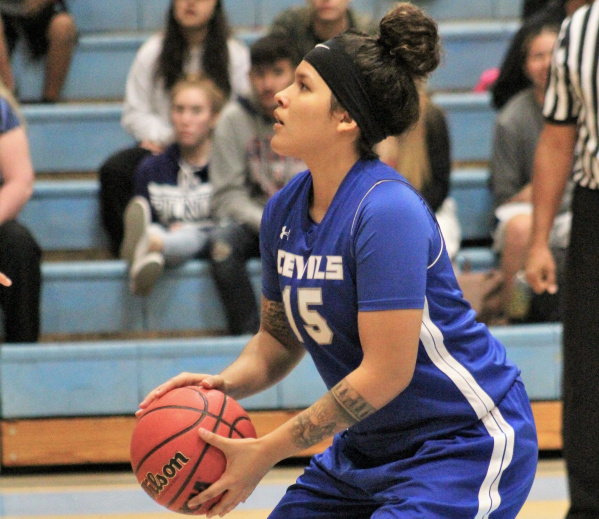 Daisy Cornidez scored a game-high 29 points. (Andy Morales/AZPreps365.com)
Pueblo passed the 90-point mark for the third time this year Thursday night, pacing the squad to almost 75 points a game. The Warriors are now ranked fourth in the nation in scoring thanks in part to the 92-60 win over Sunnyside, which came two days after the Warriors beat Phoenix Metro Tech 96-19.
Gilbert Mesquite is the top-scoring team in the nation at 80 points an outing and Phoenix Xavier Prep is fifth at 73.5. Phoenix Arcadia is tenth at 71.4 and we would have to scroll all the way down to 128th to find the next Southern Arizona team in Rio Rico at 58.8 points a game.
The common denominator between the top scoring teams is one or two high-scoring players on the roster. Mesquite (10-0) has two in seniors Lindsey VanAllen and Shaylee Gonzales. The duo averages over 40 points combined and the teammates are on target to be the 24th and 25th players in the history of Arizona girls' basketball to break 2,000 points. Gonzales has 1,939 and VanAllen has 1,836.
Xavier Prep (7-3) senior Montana Oltrogge is also scoring 20 points a game while Arcadia (9-1) is led by senior Bryce Nixon at 19 points a game and 1,534 career points.
Pueblo (10-1) has taken a more team approach, with three players in double figures and the other two starters are approaching that mark. Junior Summer Fox is scoring 15 points a game, senior Ilyssa Galindo is putting in 12 and senior Alicia Reyes is scoring 11.
Fox is playing in her first full season with the Warriors after transferring in from Sabino right before her sophomore year. Fox averaged 10 points a game for the Sabercats as a freshman and only played in 15 games at Pueblo last year due to the transfer rule.
"I love this team," Fox explained. "We play a faster pace and we play together. We don't play selfish and we play for each other. I'm proud of the player I've become here."
The Warriors made it to the 4A quarterfinal round last year and the Division III quarterfinals the year before. The first AIA rankings of the year will be released on Monday, Dec. 18 and the Warriors are expected to be ranked high the rest of the season.
Fox scored 19 against Sunnyside and Reyes scored 13 but the inside was controlled by sophomore center Jasmine Belt with 18 points and multiple blocked shots. Sophomore standout Mariah Clark poured in 17 points from the outside.
Sunnyside fell to 3-8 on the year but the Blue Devils also have a balanced attack with senior Daisy Cornidez scoring 14 points a game, sophomore Angelina Alcantar scoring 13 and fellow sophomore Gisselle Gonzales scoring 12.
Gonzales scored 10 points against Pueblo but Cornidez led all scorers with 29. The 29 points is the most ever by four-year starter and she is now at 887 career points.
"We are working hard even though the games have been tough," Cornidez said. "We are playing with heart and giving it all. I would like to get 1,000 points this year so I'm going to continue to play hard and not give up."
Reyes (1,359) and Galindo (1,191) joined the 1,000-point club last year and Empire junior Emily Shreves (1,074) broke through earlier this month.
Pueblo will host Cholla (6-4) Friday night and Sunnyside will travel to play Phoenix Mountain Pointe (8-3) on Dec. 21.
---