HOOPS: Tucson sweeps boys & girls 6A Southern Region Championships
February 6, 2018 by Andy Morales, AZPreps365
---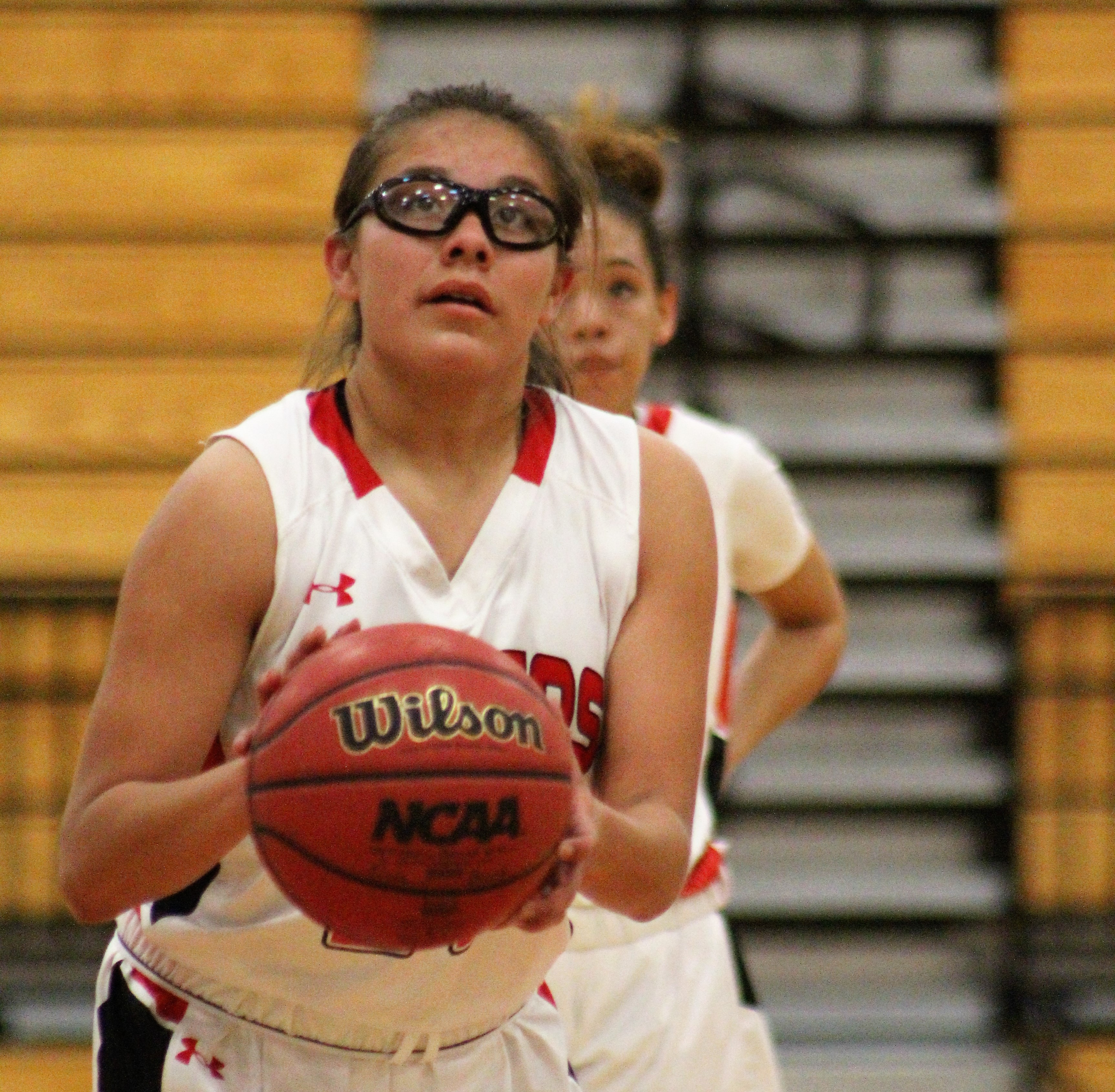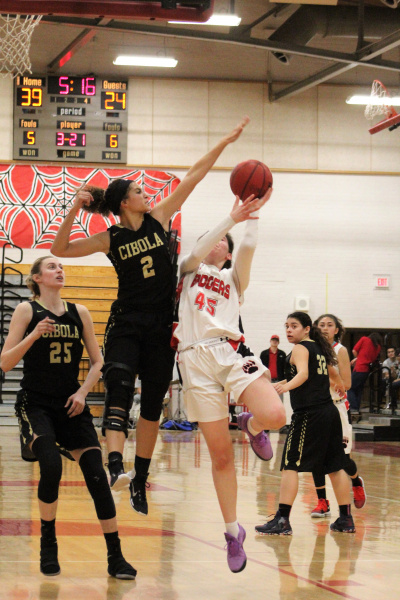 Cibola standout Mori Gordon skies high to defend Rachel Obedin. (Andy Morales/AZPreps365.com)
Tucson High swept the 6A Southern Region championships thanks to an 85-67 win at Cibola on the boy's side and a 50-35 win over Cibola on the girl's side. Both teams claimed the automatic berths to the state playoffs from their respective regions.
The boy's squad was ranked No. 17 heading into the final game which means a spot in the play-in tournament scheduled for Friday night, Feb. 9 at 6:30 p.m. The Tucson girls were ranked No. 10 prior to the victory over Cibola. Since the play-in tournament is reserved for teams ranked 9-24, the Badgers will be waiting for the play-in bracket to be released to see where they stand.
The play-in tournaments for girls from the 6A, 5A and 4A conferences will be held on Thursday, Feb. 8 and the 2A play-in tournament will take place on Tuesday, Feb. 13. The 3A Conference holds a straight 24-team state tournament and the 1A Conference is a 16-team bracket.
The boys from 6A, 5A and 4A will play on Friday, Feb. 9 and the 2A play-in tournament will take place on Wednesday, Feb. 14.
The Tucson girls (16-2 overall, 5-0 in region play) had difficulty scoring early on and Cibola (14-4, 4-1) took advantage and pulled out to a 7-0 lead. The Badgers responded with an 11-0 run to go up 11-7 with six minutes left in the second quarter thanks to nine points from Rachel Obedin.
The two teams battled back and forth from there, but the Badgers started to pull away in the second half to take a 39-21 lead with 6:03 left in the game. Arlyssa Underwood scored all 13 of her team-leading points down the stretch to bring Cibola back to within 42-33 with 2:27 left but Arianna Contreras and Kyauna Luna put the game away at the free throw line for the 50-35 win.
Contreras led Tucson with 14 points, Luna had 12 and Obedin had 11 points and 13 rebounds.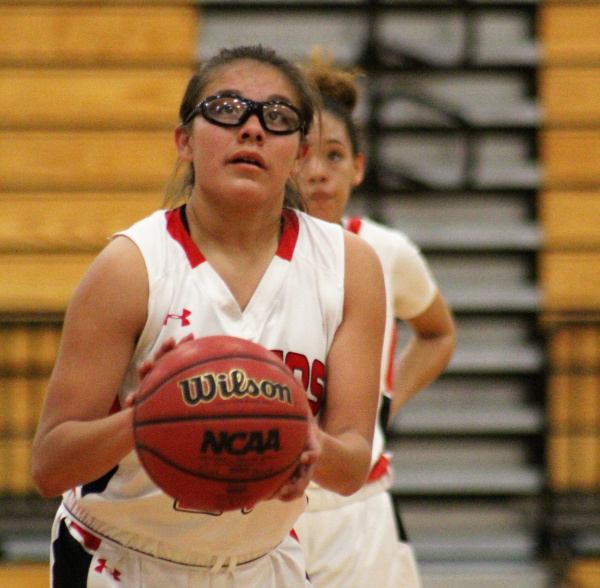 Arianna Contreras led all scorers with 14 points. (Andy Morales/AZPreps365.com)
---