BASEBALL: Nogales with a walk-off win & Sabino to play Sahuarita in 3A action
May 13, 2018 by Andy Morales, AZPreps365
---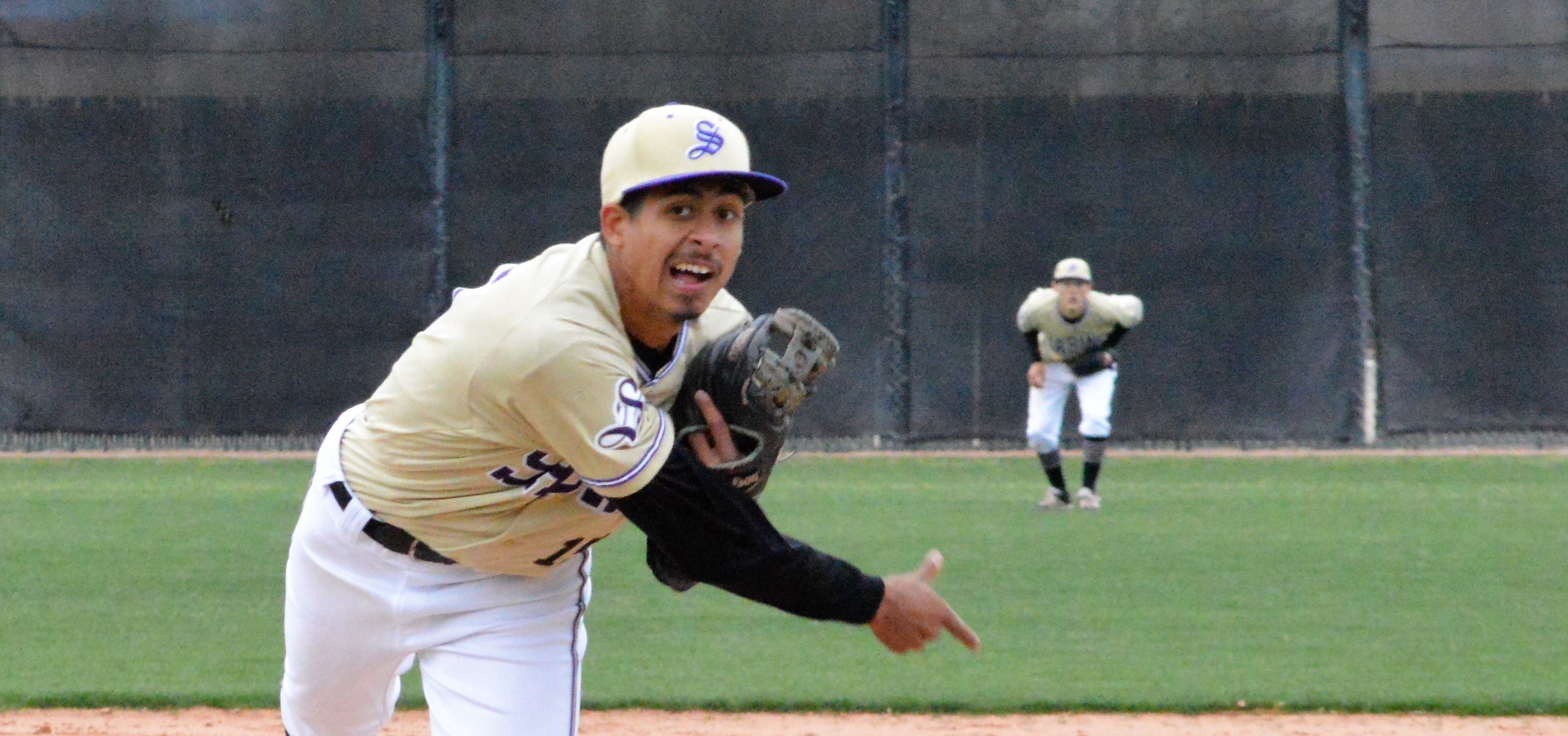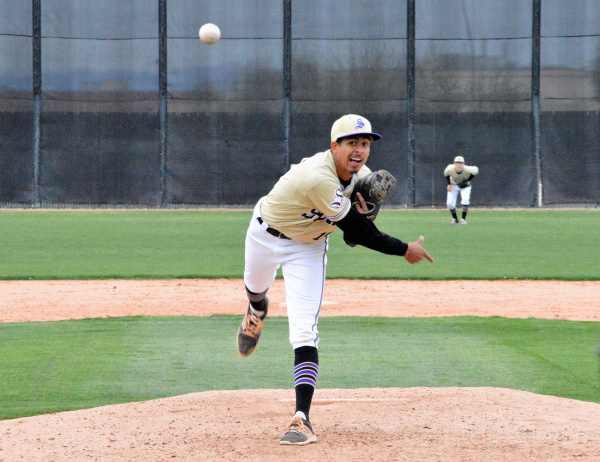 Sabino's Tyler Wiltshire. (Andy Morales/AZPreps365.com)
Sammy Legleu had one at bat but it was a good one. No. 1 Nogales (30-5) and No. 5 Sunrise Mountain (27-5) entered the bottom of the ninth tied up 5-5 with a spot in the 4A state championship game at stake. There were no games left, this was win or go home.
Mario Duarte singled on an 0-2 pitch to give the Apaches hope. Luis Rodriguez came in to run for Duarte and then Rodriguez took off for second base on an error. The Apaches came up short on the next at bat but then came Leglue.
Legleu was called in to pinch hit and he looked at a ball and then a strike. He swung at the next pitch and the ball found outfield grass, good enough to score Rodriguez. A pinch-hit walk-off RBI to score a courtesy runner proved to be the difference in an epic battle for a shot at No. 2 Catalina Foothills in the 4A championship game to be played at Hi Corbett Field at 7 p.m. on Monday night.
Nogales won the 4A title last year over fellow 4A Kino Region powerhouse Salpointe and the Apaches will need to get past another region opponent in Catalina Foothills (25-7) on Monday night if the program wants to collect state championship number 11. The Falcons are 0-4 in state championship games but the team knows this could be their year.
German Fajardo and Gerardo Martinez split pitching duties for the Apaches with Fajardo collecting nine strikeouts and Martinez the win. Alec Acevedo had a triple and two RBI to lead Nogales at the plate. Ethan Snodgrass went 3-for-4 for Sunrise Mountain with a double and two RBI.
As mentioned before, the 4A championship will be played at 7 p.m. but it will be the second half of a double-header with No. 1 Sabino (28-3) and No. 3 Sahuarita (23-7) taking the field for the 4 p.m. game in the 3A state championship.
The Sabercats beat No. 12 Empire 6-3 in the semifinal game played at Amphitheater and the Mustangs took care of No. 2 Casteel 12-5 in the other semifinal played in Surprise.
Sabino led 5-1 after three and held on the rest of the way for the win. It was the third victory over the Ravens this year and the Sabercats will be going for victory number three over Sahuarita. All three teams compete in the 3A South Region.
Tyler Wiltshire collected 11 strikeouts for the win and he also picked up an RBI. Evan Fallwell had an RBI and Adam Villasenor went 2-4 with two RBI to lead Sabino. Drake Bannerman had a double for Empire and Braden Boisvert had a two-RBI home run. Ray Aguirre had the other RBI for the Ravens while Drake Bannerman and Tanner Duffek saw pitching action.
Casteel had a 2-0 lead over Sahuarita after three innings but the Mustangs exploded with 12 runs to easily outpace the Colts the rest of the way.
Jose Dicochea got the win for Sahuarita and he collected 10 strikeouts in five innings of work. Angel Ortiz and Chris Barraza also saw action on the mound for the Mustangs.
Saul Escarrega went 2-4 with a triple and two RBI, Jose Dicochea went 2-5 with a triple and three RBI, Angel Ortiz had a double and two RBI and Treyjen Meza had a double and an RBI to lead Sabino at the plate. Marcus Lucas went 2-4 with two doubles and four RBI to lead Casteel and Max Callarman also had a double.
Sabino has one state title (1997) and Sahuarita has three (1974, 1984, 2005).
---