Sept. 14-15 a weekend of East Valley Invitationals
September 13, 2018 by Les Willsey, AZPreps365
---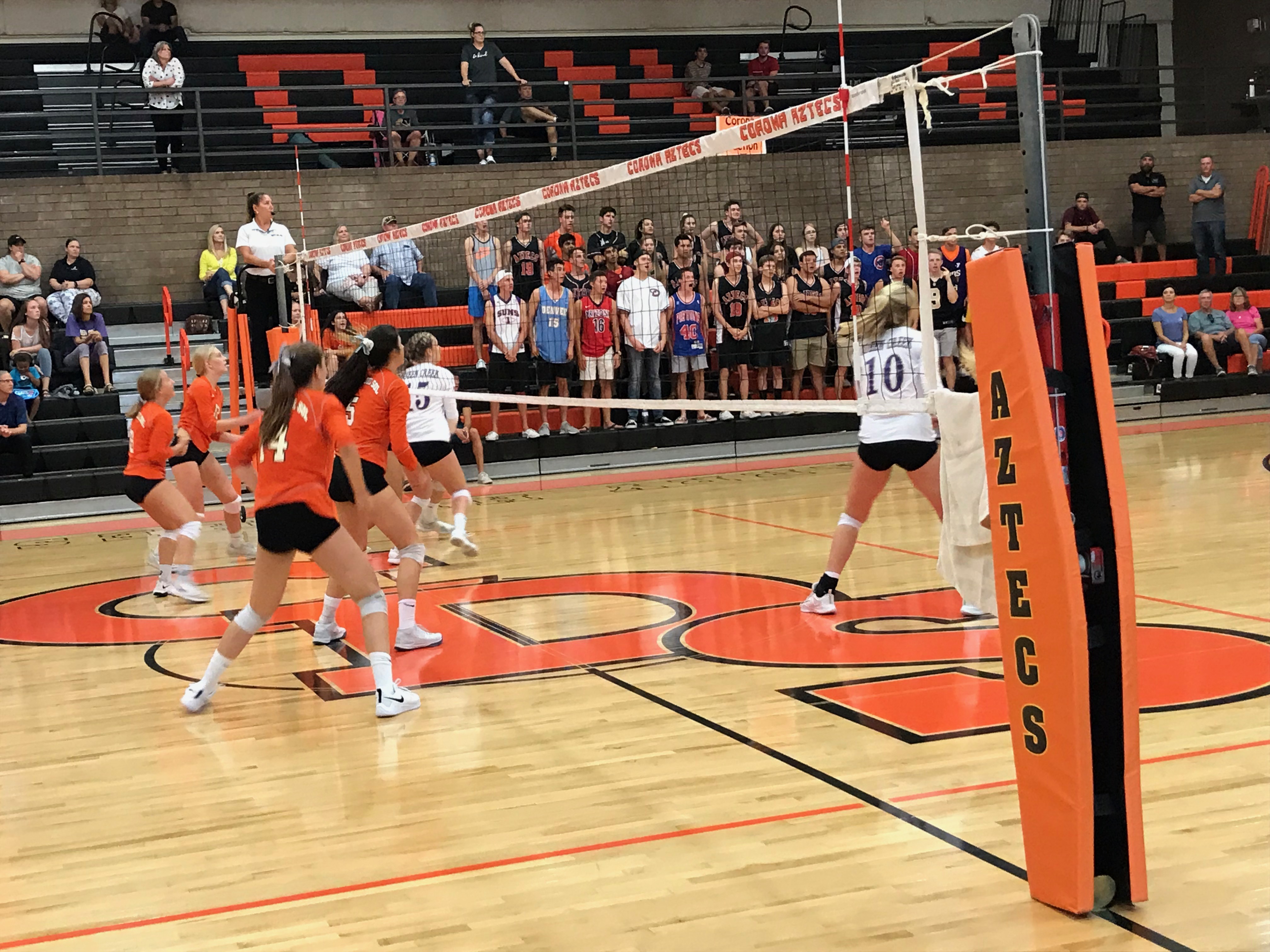 Invitationals in three sports populate East Valley locations Friday Sept. 14 and Saturday Sept. 15 -- cross country and swimming hosted by Chandler High and girls volleyball by Westwood, Red Mountain, Skyline and Highland
Volleyball competition is Friday and Saturday at the annual Westwood Tournament of Champions. Thirty-four teams are entered -- American Leadership-Gilbert, American Leadership-Queen Creek, Basha, Boulder Creek,Casteel, Centennial, Chandler, Cibola, Corona del Sol, Deer Valley, Desert Ridge, Dobson, Gilbert, Hamilton, Highland, Ironwood, Liberty, Marcos de Niza, Mesa, Marana Mountain View, Mesa Mountain View, Mountain Pointe, Mountain Ridge, Northwest Christian, Notre Dame Prep, Perry, Pinnacle, Prescott, Red Mountain, Saguaro, Shadow Ridge, Skyline, Sunnyslope and Westwood.
Pool play Friday begins at 11 a.m. and continues through around 5 p.m. Pool A at Westwood HS - Corona del Sol, Basha, Notre Dame Prep, Deer Valley, Gilbert, Marana Mtn. View, Dobson, Westwood and American Leadership-Gilbert. Pool B at Highland HS -- Perry, Centennial, Highland, Desert Ridge, Pinnacle, Shadow Ridge, Mesa Mtn. View, Saguaro, American Leadership-Queen Creek. Pool C at Red Mountain HS -- Mountain Pointe, Sunnyslope, Boulder Creek, Chandler, Mountain Ridge, Red Mountan, Casteel, Prescott. Pool D at Skyline HS -- Hamilton, Mesa, Northwest Christian, Liberty, Skyline, Marcos de Niza, Ironwood, Cibola.
Pools play continues Saturday morning with play beginnning at 9. Single-elimination bracket play begins at approximately 1 p.m. with the finals taking place somewhere between 4 and 5.
Cross country
Chandler High also entertains 43 schools at its annual Ojo Rojo Cross Country Invitational Saturday Sept. 15 at Tumbleweed Park. Tumbleweed Park is located at 2250 S. McQueen Road in Chandler. The event consists of six races. The schedule: 7:45 a.m. - freshman boys; 7:47 a.m. - freshman girls; 8:20 a.m. -- varsity girls; 8:55 a.m. - varsity boys; 9:30 a.m. - junior varsity boys and 9:32 a.m.- junior varsity girls.
Teams entered: Chandler, Walden Grove, Paradise Honors, Canyon Del Oro, Ironwood Ridge, Notre Dame Prep, Casteel, Horizon, Arizona Lutheran, Boulder Creek, Tohono O'Odham, Brophy Prep, Basha, Estrella Foothills, Buena, Independence, Seton Catholic, Maricopa, La Joya Community, Centennial, Dobson, Paradise Valley, Casa Grande, Sandra Day O'Connor, Mesa, Shadow Mountain, Desert Edge, Millennium, Chaparral, Queen Creek, St. Mary's, Page, Horizon Honors, Benjamin Franklin, Williams Field, Desert Ridge, North Canyon, Corona del Sol, Rincon/University, Cactus, Arcadia, American Leadership Academy - Ironwood, American Leadership Academy - Gilbert
Swimming
Chandler High hosts its annual Wolves Classic Invitational on the Chandler High campus. Swimming events will be contested Saturday Sept. 15 beginning at 8:30 a.m. At least 45 schools are entered. Psych sheets for the swimming events can be viewed at http://www.mychandlerschools.org//Domain/940. Diving was completed Tuesday and Wednesday this week.
---