Meet Chandler's fourth generation student-athletes
September 18, 2018 by Erik Ruby, Arizona State University
---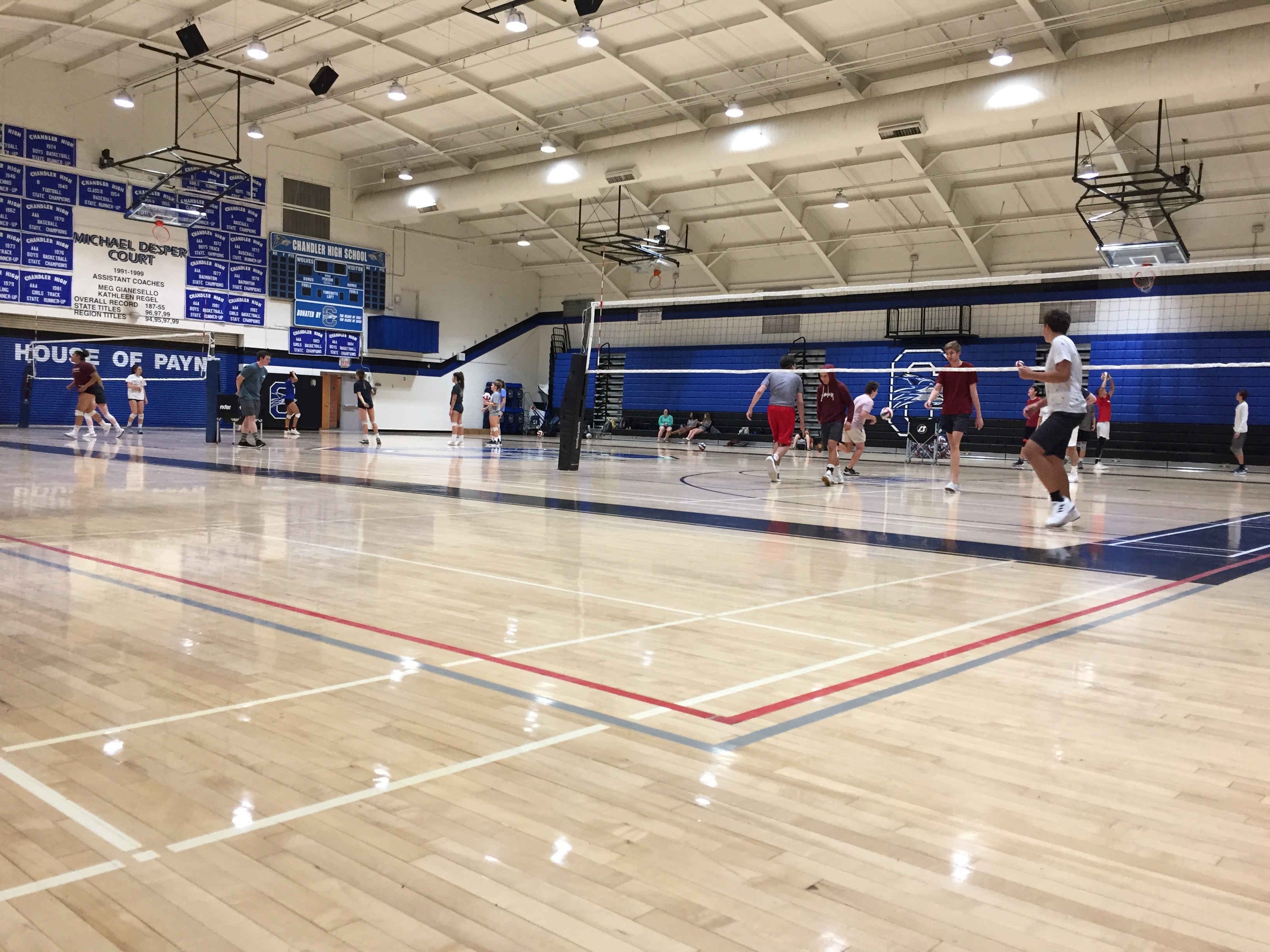 The Ray family has ties to Chandler that date back four generations, a time when the only way to get to school was not by a bus or car but by a horse.
The ties go beyond education. Adam and Kaylie Ray are the fourth generation to attend Chandler as students and the third generation to play sports.
Kaylie and Adam, a sophomore and senior respectively, play volleyball at Chandler. Their grandfather competed in track and field and was a state record holder in pole vaulting while their father was a multi-sport athlete who lettered in track and field, basketball and swim.
However, despite the family's rich ties to Chandler, this generation of Rays almost didn't continue the tradition.
While Adam was heading into high school, he was faced with a choice - attend Chandler or its rival Hamilton. The Rays lived within Hamilton's zoning district.
Even though there was obvious pressure to attend Chandler, Adam's family left the decision to him.
"I had a lot of friends who were going to [Hamilton], I was definitely flirting with the idea," Adam said.
But after touring the school, Adam decided to follow in his family's footsteps and his sister was soon to follow.
"To have a school with the [family] history that it does, it makes it more fun and exciting," Kaylie said. "Having three generations before us, it seemed like the obvious choice was Chandler."
However, Adam's choice to play volleyball wasn't all his. His mother made him try out for the team his freshman year.
After garnering some interest from schools, Adam said he can "see himself playing at the next level."
His younger sister stepped into the coaching role when he started since she already played volleyball.
Despite the gender and age difference, Adam and Kaylie still practice with each other, growing not only as athletes but as siblings.
Coach Bobby Robson understands the rarity of their situation.
"I think it's something that's very unique to Chandler High, and it can only happen at a handful of places" Robson said. "To have a legacy that they have to uphold, I think it's one of those really cool Chandler High stories"
Kaylie, an outside hitter, has 118 kills with a hitting percentage of .199 on a Chandler team that is 13-8 and Adam's final season starts next spring.
---