RECORDS: Globe's Robert Burries closing in on 3,000 career points
January 2, 2019 by Andy Morales, AZPreps365
---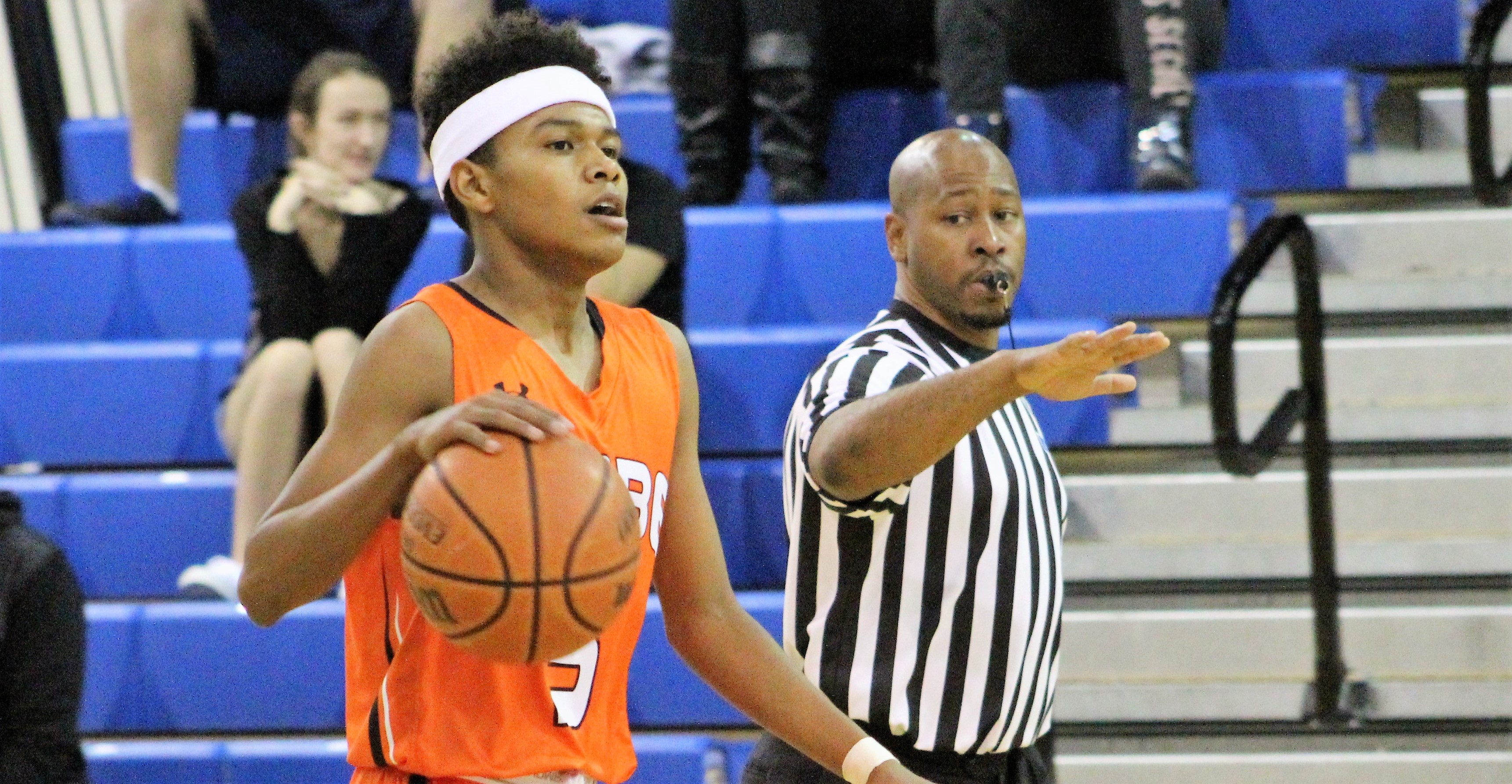 Globe senior Robert Burries has 2,993 career points which puts him third all-time for the state of Arizona. Burries is five points behind former Shadow Mountain and University of Arizona standout Mike Bibby for second place and it should take the senior about four to six games to become the state's all-time scoring leader.
Burries should break 3,000 career points at San Carlos on Jan. 8. The AIA's Friday Night Drive radio show (6-7 p.m. on 1580 The Fanatic) will interview Burries on Friday.
Gilbert senior Haley Cavinder has 1,828 career points and her twin sister Hanna Cavinder has 1,737. They should both break into the 2,000-career scoring club this season.
In addition, Pinnacle standout and Arizona commit Nico Mannion is 293 points away from 2,000 career points.
Arizona Career Scoring Leaders: Boys
1 Corey Hawkins, Estrella Foothills (3,154) 2007-10
2 Mike Bibby, Shadow Mountain (3,002) 1993-96
3 Robert Burries, Globe (2,993) 2015-present
4 Terrell Stoglin, Santa Rita (2,901) 2007-10
5 Jerryd Bayless, St. Mary's (2,888) 2004-07
6 Daniel Bejarano, North (2,642) 2007-10
7 Chuck Overton, Cholla (2,535) 1989-92
Arizona Career Scoring Leaders: Girls
1 Julie Brase, Catalina Foothills (2,913) 1994-1998
2 Kayla Pedersen, Red Mountain (2,611) 2003-2007
3 Christina Wirth, Seton Catholic (2,550) 2001-2005
4 Ashley Wirtzberger, Yuma Catholic/Gila Bend (2,505) 2006-2010
5 Alexis Cortez, Tucson (2,479) 2012-2016
6 Nicole Powell, Mountain Pointe (2,478) 1996-2000
7 Shaylee Gonzales, Mesquite (2,385) 2014-2018
8 Olivia Snyder, Green Fields (2,382) 2009-2013
9 Alyssa Wahl, Cibola (2,366) 1999-2003
10 Wendy Woudenberg, Scottsdale Christian (2,295) 2001-2005
11 Marie Folsom, Corona del Sol (2,270) 1990-1994
12 Brooke Jackson, Mesa Mountain View (2,250) 2003-2007
13 Lindsey VanAllen, Mesquite (2,249) 2014-2018
14 Desirae Gonzalez, Kingman (2,242) 2012-2016
15 Janae Gonzales, Sierra Linda (2,204) 2014-2018
16 Dymond Simon, St. Mary's (2,189) 2002-2006
17 Sydni Stallworth, Palo Verde (2,182) 2011-2015
18 Shawn Coder, Willcox (2,162) 1986-1990
19 Amy Showers, Camp Verde (2,161) 2001-2005
20 Bryce Nixon, Arcadia (2,122) 2014-2018
21 Najiyyah Pack, South Mountain (2,119) 2012-16
22 Sonia Bribiescas, Superior (2,109) 1984-1988
23 Paula Pyers, Santa Rita (2,082) 1980-1984
24 Theresa Wirth, Seton Catholic (2,080) 2007-2010
25 Kalie Matthes, O'Connor (2,068) 2008-2012
26 Camille Zimmerman, Tempe Prep (2,054) 2010-2014
26 Taneisha Gossett, Flowing Wells (2,043) 1990-1994
27 Taylor Chavez, Valley Vista (2,012) 2014-2018
---