3A South teams Tanque Verde, Sabino & Safford control the 3A Conference
January 11, 2019 by Andy Morales, AZPreps365
---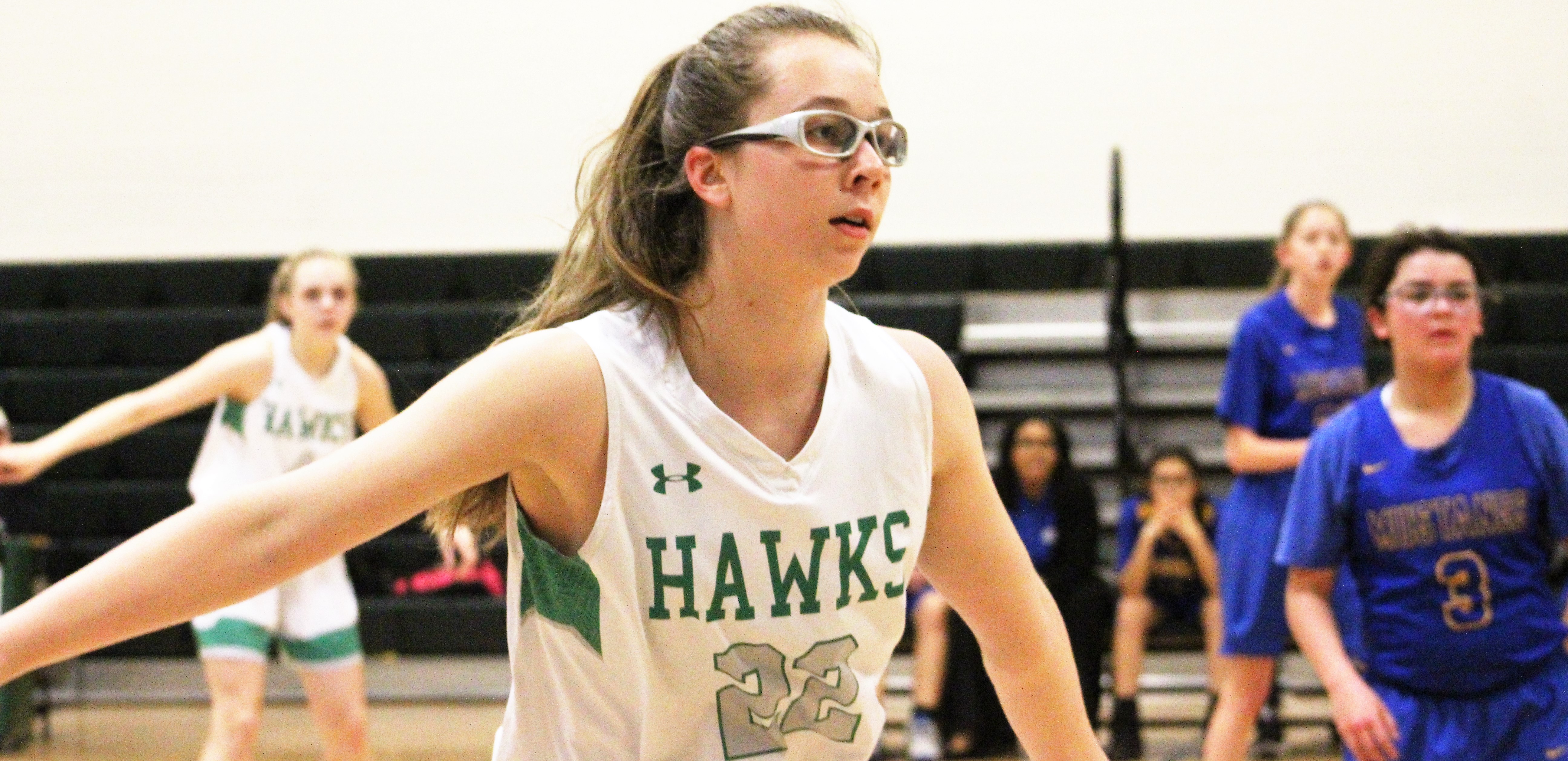 Tanque Verde moved to 16-4 on the year thanks to an 83-19 win over Sahuarita Friday night at home. Ranked No. 1 in the 3A Conference, the Hawks are 9-1 in power-ranking games and 2-0 in the 3A South Region. The loss came at Tucson Sahuaro, the top-ranked team in the 4A Conference which brings quite a few power points to the equation.
@tvhsgbb Nikya Orange gives us some tanque Verde talk #azpreps365 pic.twitter.com/rVKxOcdbYa

— Andy Morales (@AZPreps365Andy) January 12, 2019
Leading the way is senior wing Nikya Orange. The 5-11 standout is averaging 15.9 points a game for the Hawks. Orange transferred from Sabino after her sophomore year and she has made an immediate impact on the team. Orange is joined by junior guard Emma Morris (10.1 points a game), freshman guard Tessa Hastings (7.9), junior guard Kailee Cullinan (6.9), freshman guard Emma Wall (6.4), junior wing Ella Berg (5.3) and senior guard Sydney Renteria (3.1).
The Hawks made it to the second round of the 3A playoffs last year as an 11 seed and to the second round in 2017 as 14 seed but one has to believe this will be a breakthrough year if the program can stay ranked in the top nine, which would give the team a first-round bye. There is no play-in tournament at the 3A level - it will be a 24-team bracket with eight teams eliminated in the first round.
No. 2 Sabino is 9-0 in power ranking games and 2-0 in the 3A South Region and No. 3 Safford is 6-1 in power ranking games and 1-1 in the 3A South Region which makes the 3A South Region one of the most difficult regions in the state regardless of conference level. To put Tanque Verde's position in better perspective, the Hawks beat Safford 64-29 on Tuesday night.
Freshman guard Kam'Ren Rhodes leads the Sabino Sabercats with 14.5 points an outing, sophomore guard Kamryn Doty is pouring in 14.1, senior forward Luisa Becerra (11.4) and freshman wing Kadie Healy (10.0) round out the leaders but standout Kiya Dorroh has over a dozen D-I offers and she will be available starting next Tuesday. Dorroh transferred from Sabino over the offseason.
Sabino and Tanque Verde have to wait until Tuesday, Jan. 22 to play each other. No. 15 Pusch Ridge is 6-3 in power-ranking games and 1-1 in the 3A South Region. Sabino beat Pusch Ridge 43-33 Thursday night.
---