Southern Arizona Playoff Roundup
February 16, 2019 by Andy Morales, AZPreps365
---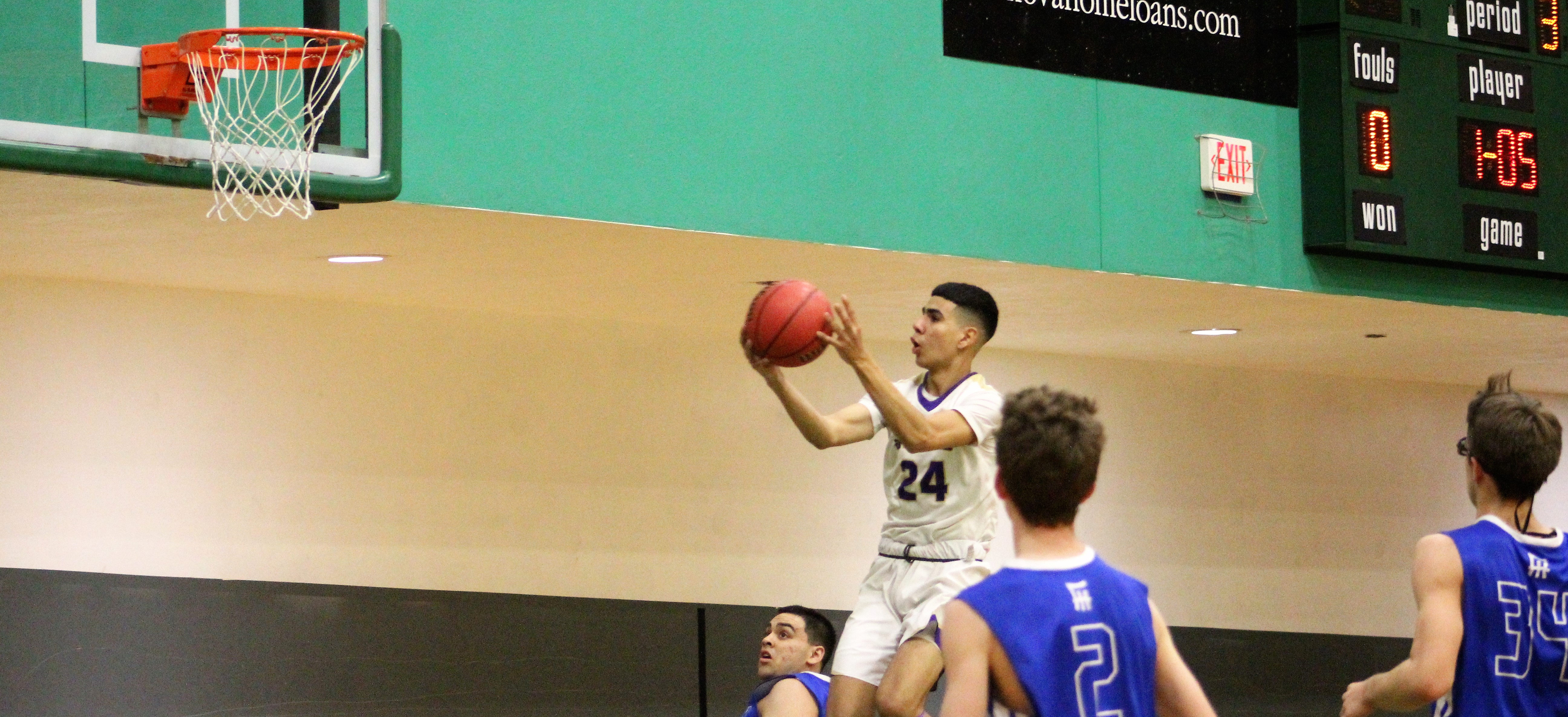 Manuel Quiroz recorded the most important hat trick in his career on Saturday and the Blue Devil faithful are hoping he has a bit more magic in his foot with one more game left in his high school career.
No. 1 Sunnyside (23-0-2) beat No. 5 Independence 4-2 on Saturday to advance to the 5A state championship game to be played Wednesday night against No. 3 Campo Verde (24-1-1). Not only did Quiroz score his 38th goal of the year, he also came through with his 20th assist when he hit Adrian Virgen in the second half. Virgen has 21 goals on the year.
Sunnyside finished in second place in 1982 and 2007 but the Coyotes are the 5A defending state champions so the third try might be a charm but it will difficult task.
Campo Verde beat No. 2 Rincon/UHS 5-1 in the other semifinal match.
The Salpointe (15-5-2) boys stay true to their top-seed with a 4-1 win over No. 4 Flagstaff to advance to the 4A state championship game to be played Tuesday night against No. 6 Prescott (14-3) at Williams Field. The Lancers have six titles to their name and this will be the first finals trip for the Badgers.
Prescott beat No. 7 Catalina Foothills 1-0 in the other semifinal match.
Top-seeded Ironwood Ridge girls lost to No. 5 Campo Verde 1-0 in the 5A semifinal round.
It will be an all Southern Arizona final in the 4A playoffs on the girl's side with No. 3 Salpointe (15-2) facing off against No. 5 Catalina Foothills (15-6) Wednesday night at Mountain View.
The Lancers are playing for their seventh title and the Falcons are going for number nine. The Lancers are also working on their third championship in a row and this is the first final appearance for the Falcons since 2014.
The Falcons won the very difficult 4A Kino Region over the Lancers thanks to a 3-2 win in region play. Salpointe is 0-2-1 against Catalina Foothills over the last two seasons but all records are thrown out at this point.
@Sabino_Hoops Phoenix Katz talks some Sabercat talk. Will play volleyball this year. Will be hard to stop. State high jumper hops #azpreps365 pic.twitter.com/Du6D8Q2yNT

— Andy Morales (@AZPreps365Andy) February 17, 2019
In boys' basketball, No. 5 Pusch Ridge beat No. 12 Blue Ridge 70-58 and No. 8 Sabino beat No. 24 Fountain Hills 75-52 Saturday night to advance to the 3A quarterfinal round to be played Monday night in Prescott Valley.
Elliott Lucas, Josiah Noller and Jared Clark scored 14 points each to lead Pusch Ridge, Mike McCone added 10 and Brandon Ripperdan scored nine. Darrien Burnette scoed 16 points to lead Blue Ridge, Corey Endfield scored 12 and KJ Anderson added 11.
Phoenix Katz finsihed with 27 to lead Sabino, Cesar Saenz had 15 and Blake Rustand scored 13. Luke Giger had 15 to lead Foundtain Hills and Desmond Doka had 12.
Things will be remarkably more difficult with Pusch Ridge (24-4) taking on No. 4 Winslow (23-4) and Sabino (24-3) going up against No. 1 Chinle (27-4).
No. 2 Gregory School beat No. 7 Arete Prep 67-39 in the 1A boy's bracket and the Hawks (28-4) will play against No. 3 Fort Thomas (24-8) in the semifinal round next Friday in Prescott Valley. The Hawks beat Fort Thomas 80-76 11 days ago.
No. 4 Sahuaro (26-3) beat No. 12 Pueblo 69-54 in the 4A quarterfinals Saturday night and the Cougars will face No. 1 Shadow Mountain (26-3) next Friday night at Grand Canyon University.
No. 3 Mesquite beat No. 6 Salpointe 64-48 in the other 4A quarterfinal game featuring teams from Southern Arizona.
No. 3 Baboquivari (30-1) beat No. 10 St. Michael 58-57 to advance to the 1A semifinal round next Friday against No. 11 Red Mesa (18-9). The Warriors avenged their 2018 championship loss against St. Michael.
---