Chandler baseball coach Baldenegro "heartbeat and energy" of team
April 26, 2019 by Dajour Sylvester, Arizona State University
---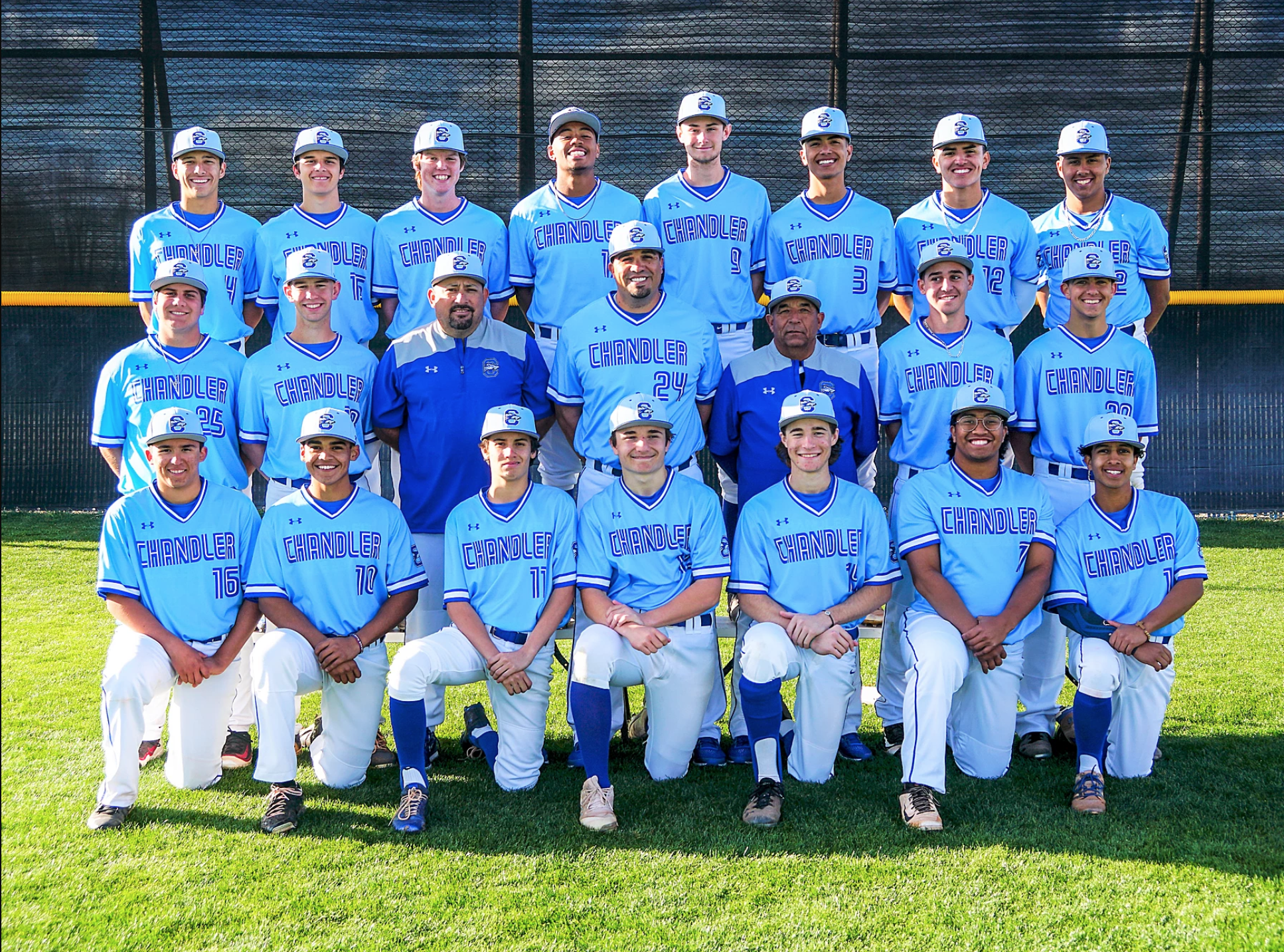 May 29, 1996 was the day it all changed for Chandler High assistant baseball coach Ralph Baldenegro.
Life was tremendous for Baldenegro at a young age. In 1977, he played high school baseball at Chandler High. Through his hard work and talent, he was brought on scholarship to play at Mesa Community College in 1978.
The next year, Baldenegro was in connection with the pitching coach at Brigham Young University because of other relationships he had built. Through that, he had the chance to play Division I college baseball.
At this level, Baldenegro saw all of the other talented players around him get the opportunity to play pro baseball that he didn't receive. He was very upset and angry at himself.
"I should have been grateful to play college ball but I was selfish and egotistical and arrogant enough to think that I could play pro baseball too," Baldenegro said.
After his tenure at BYU, he was in and out of independent leagues and started drinking and experimenting with different drugs such as marijuana and cocaine. He continued to rely on both heavily, which built up fury inside of him.
Chandler High assistant coach and long-time friend Dave Martinez grew up with Baldenegro. Martinez used to go out and drink with Baldenegro and he didn't think drinking was a problem until he started using drugs as well.
"His temperment would change," Martinez explained. "He would be violent sometimes looking for a fight and I was always there to try and help him out to get him out of that issue."
Fast forward to May 27, 1996, when Baldenegro's 10-year-old niece, who played fast pitch softball, asked Baldenegro to attend her game. He promised her that he would go watch her play.
Baldenegro did not make it because of a binge.
On Memorial Day, Baldenegro's niece came up to him and said, "Uncle Ralph, I thought you were going to be there."
That was the turning point of his life.
"It was that moment that I knew, wow, I need to change my life," Baldenegro said. "I am missing out on some good things instead of being selfish, seeking intoxication and so-called pleasure from drugs."
May 29, 1996 was the day Baldenegro went to rehab. It wasn't easy for him to go. The whole day he drove between home and the rehab facility deciding whether to go.
The rehab was an eight-week outpatient program with sessions three times a week.
During rehab, participants had to list 15 events they regretted in life. Afterwards, they all shared what those 15 events meant to them, and they did a ceremonial burning of those lists. Baldenegro had been saved.
"Through the miracle of the holy ghost, the feeling of guilt shame and remorse was all gone," Baldenegro said. "It felt as if I have been forgiven for all the nonsense and was given a clean slate."
This was the best thing that happened to Baldenegro.
Jeff Mason, former athletic director for Chandler-Gilbert Community College, gave Baldenegro a chance to become the head coach for softball.
"The girls absolutely loved him," Mason said. "He did a good job at the academic part, the life part and he was very competitive with his team in the conference."
Baldenegro has been coaching under head coach David Lopez for the past six years.
"Baldy is definitely the heartbeat and energy of the club," Lopez said. "He is the fireball that is passionate, not only about the game but he's passionate about young men and making a positive impact in there lives."
---