5A Softball: Centennial looks to overthrow Empire
May 7, 2019 by Cipriano Chayrez, Arizona State University
---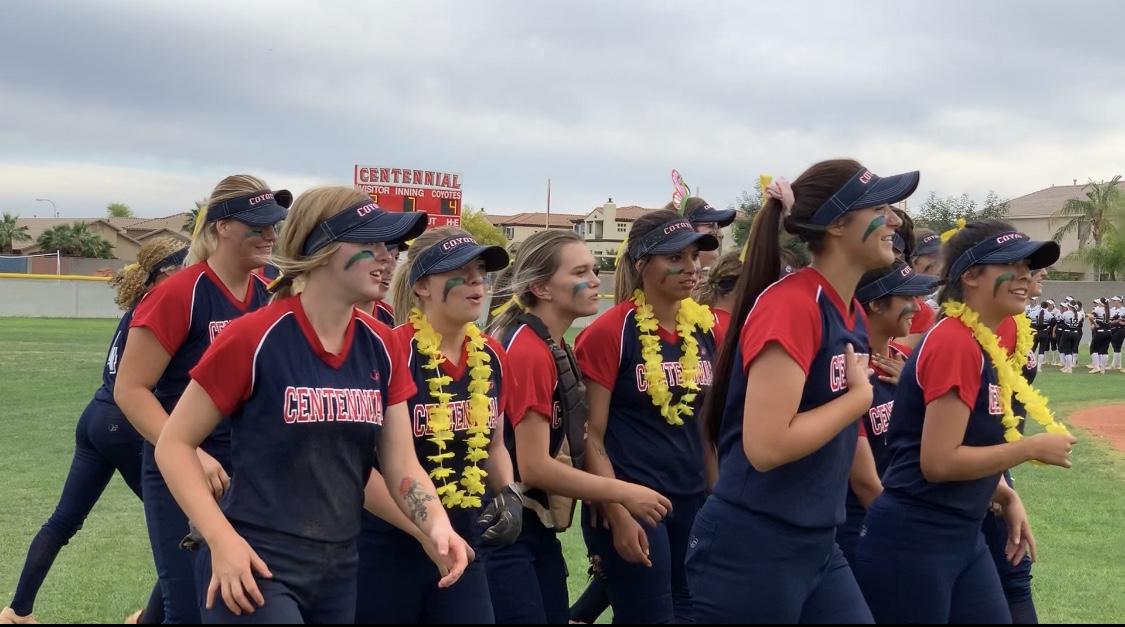 The Centennial Coyotes took care of home field advantage last Thursday with a 4-2 victory over Marana Mountain View, setting up their date with the Empire Ravens at the Rose Mofford Sports Complex on Tuesday.
Following the big win against Mountain View, senior first baseman Hailey Galvez emphasized how important it was to leave the field victorious.
"Especially with the seniors, this being our last home game ever, it really meant a lot to us," Galvez said. "We knew we needed to put everything on this field."
The team Centennial faces next is not one to look past.
Empire lost just two games all season and is currently riding a five-game win streak. its latest victory was an 8-2 win against No. 3 Ironwood Ridge on the Nighthawks' own home field.
Despite the daunting task ahead for the Coyotes, assistant coach Andy Saucier said her team isn't feeling any extra pressure.
"We've never allowed a game so far to get too big for us," Saucier said. "Although we recognize that this is now the third round of the state tournament, we're going to just treat it like it's another game."
Coach Randy Kaye also knows his players can't get ahead of themselves if he wants to see their success continue.
"One pitch at a time, one out at a time, one inning at a time," Kaye said. "We've got to stay focused and not overlook them and stay in that game and in the moment."
Many of the players have looked forward to the playoffs before the season even began, and Kaye is no exception to that. Although he and his staff have made it a priority to keep the players level-headed, sometimes Kaye can't help but to get caught up in the excitement.
"I want to be in that environment and I'm really, really looking forward to putting a good solid seven inning game together and going out and being on the winning side of that," Kaye said.
First pitch at Rose Mofford Sports Complex is set for Tuesday at 5:30 p.m.
---