Boys hoops: Top-seed Salpointe reaches PrimeTime semis
June 14, 2019 by Les Willsey, AZPreps365
---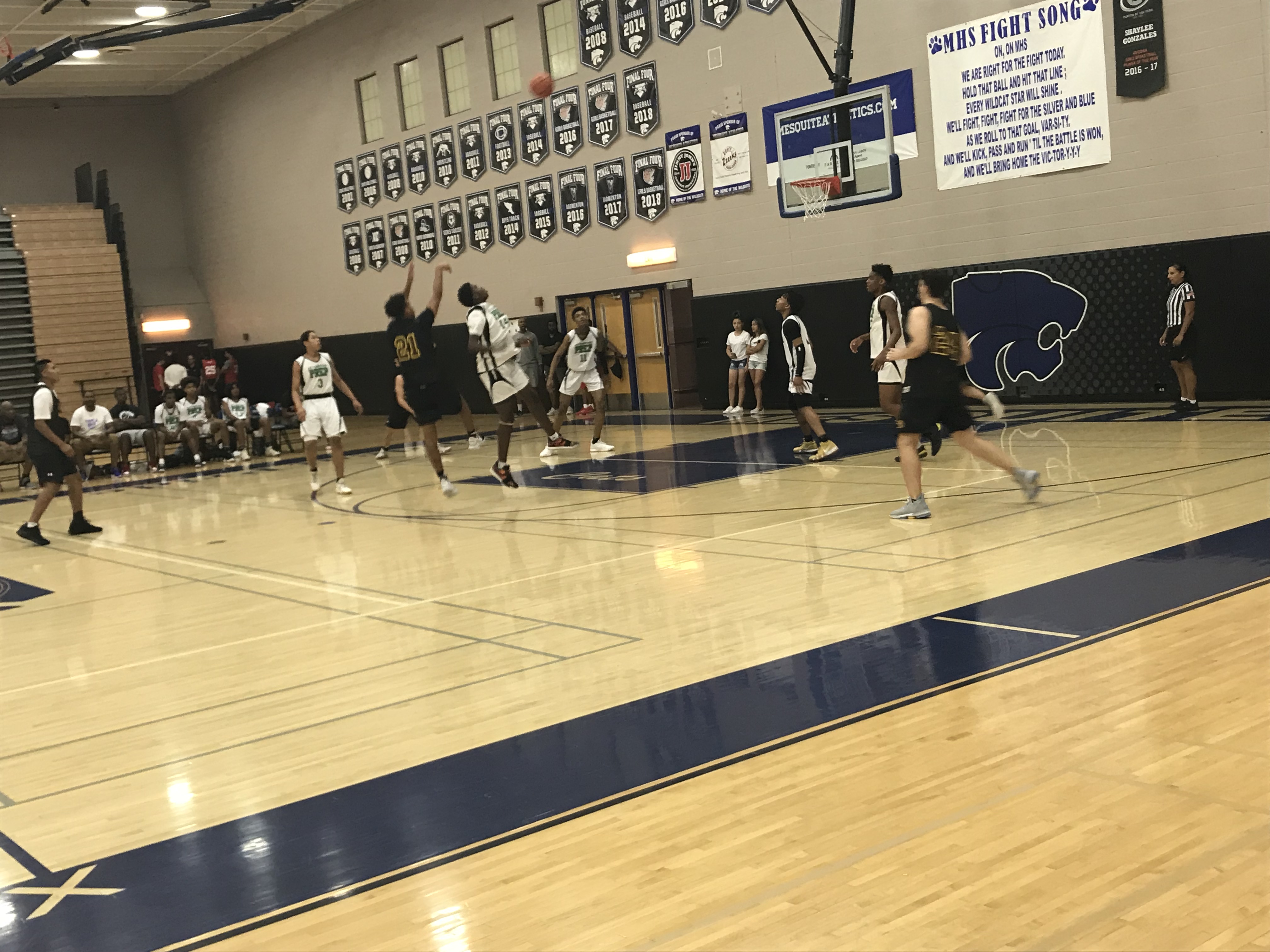 Salpointe Catholic brought its distinctive team style Friday night to the annual PrimeTime boys hoops tournament and per normal it played well.
With capable shooters and ball handlers at every position the top-seeded Lancers outlasted a more athletic AZ Compass Prep squad, 65-59, in the first round of bracket play at Mesquite High School.
Salpointe advances to the Saturday's semis against No. 5 Brophy Prep at 11 a.m. Brophy advanced with a 60-58 victory over No. 4 Apollo.
With much of its size lost to graduation in May, Salpointe more than held its own on the defensive end and keeps the opposition honest with capable scoring from every corner. The big night in this one belonged to senior-to-be Grant Weitman. Weitman, at 6-3 is about as tall as the Lancers get. He connected for 24 points to lead all scorers.
"He had 108 assists last year with only 15 turnovers," Salpointe coach Jim Reynolds said. "He may need to do some different things for us this year, but he is capable of it."
Weitman averaged 10 point game last year in helping Salpointe to the 4A sems. He ripped the nets for a pair of first-half threes then settled in from the right-side wing in the second half to torment No. 8 seed Az Compass (better than an 8 seed) on drive after drive to the basket. Senior-to-be Evan Nelson, the Lancers top scorer and all-around talent the past two years, contributed 18 points, Jordan Gainey added 11 points and Braden Miller chipped in with nine.
Salpointe sank 13 of 15 free throws -- about half of those in the final two minutes to salt away the victory.
AZ Compass Press was led by Frankie Collins with 20 points, Maxwell Lewis added 16 and Sincere Parker checked in with 10.
PARADISE VALLEY 53, MESA HIGH 49: The third-seeded Trojans won a nip-and-tuck battle with the Jackrabbits.
No. 3 Paradise Valley got 14 points apiece from Moses Demalek and Jordan Hope. No. 6 Mesa's Steven Cervantes tallied game-high scoring honors with 24 points, sporting a nice touch from three-point range. Dallin Clark added 10 points.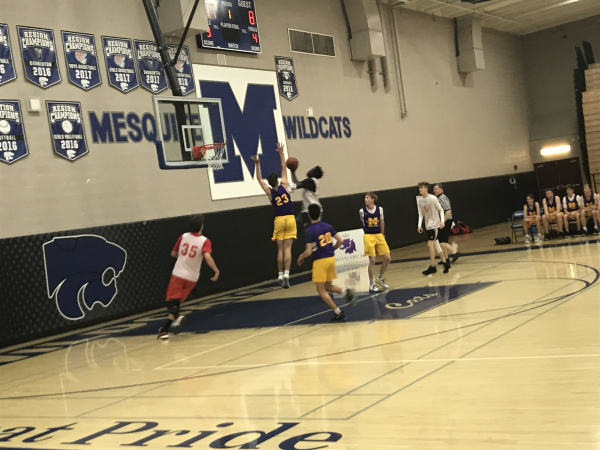 Paradise Valley's Moses Demalek completes a successful drive to the hoop in the Trojans' 53-49 win over Mesa High. (AzPreps365 photo).
Paradise Valley takes on Perry in the other semifinal, also at 11 a.m. No. 7 Perry earned its spot with a 47-33 victory over No. 2 Chaparral. The Salpointe-Brophy and PV-Perry winners collide at 1 p.m. for th title.
Consolation bracket plays commences at 10 a.m. with Apollo taking on AZ Compass Prep and Mesa matching up with Chaparral. The winners and losers of those games play at Noon at Mesquite.
---