Still scratching the baseball itch
September 16, 2019 by Les Willsey, AZPreps365
---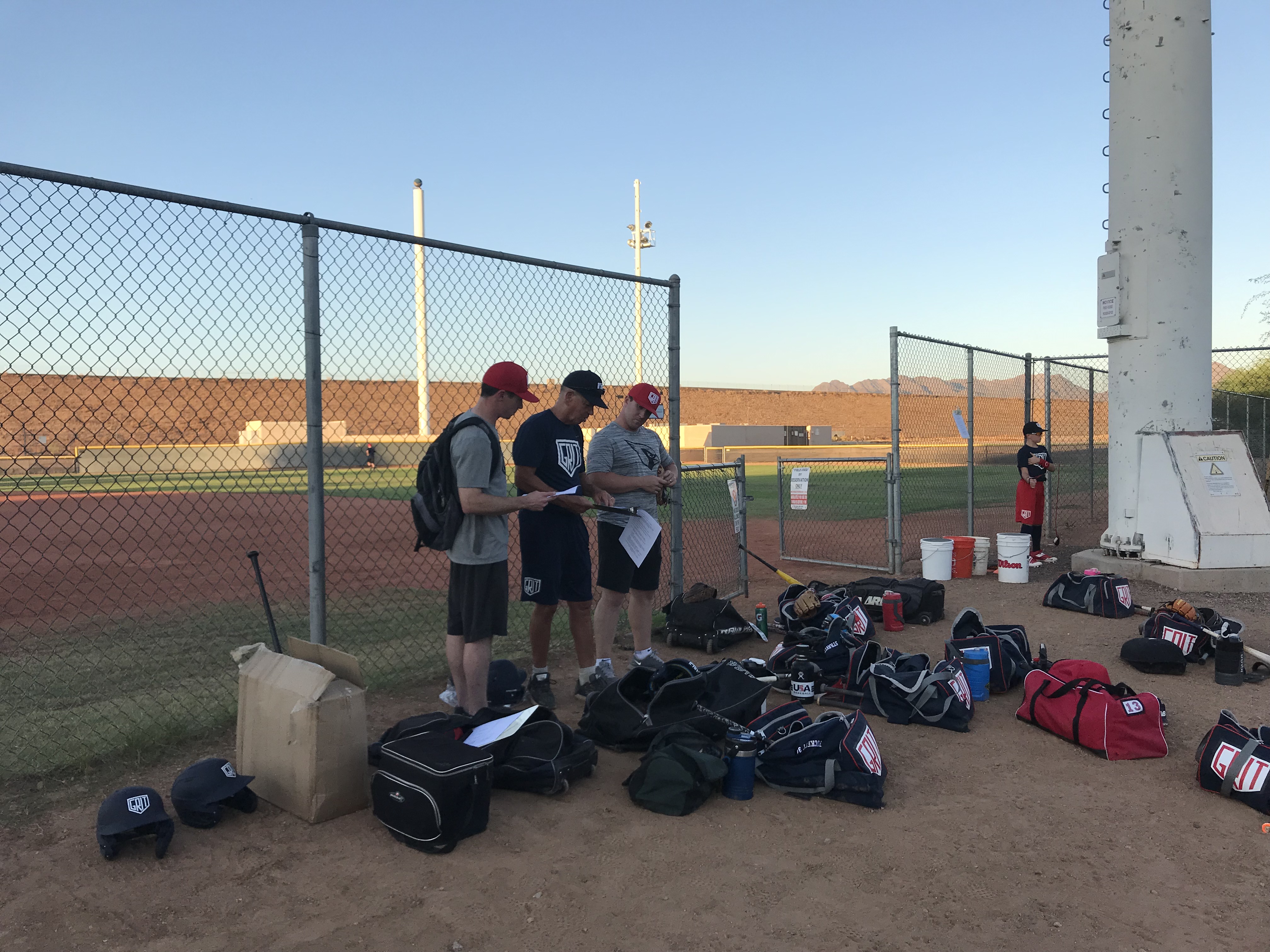 One would think when age 70 is here or just around the corner the passion for being hands on when it comes to athletic practices -- in this case baseball - might be a thing of the past.
Not so with Eric Kibler. Horizon's former baseball coach, who piled up 800-plus wins and six state titles three runners-up and 20 region crowns to name a few of his many accomplishments in 38 years coaching the Huskies. Kibler is now more than a year removed as the Huskies' baseball coach.
But Kibler has moved on and taken on a new assignment. He's running a youth baseball organization guided for years by a longtime friend of Kibler's, Dave Hilton. HIlton was a former major league pitcher whio passed away two years ago.
The Arizona School of Baseball is a new level of coaching for Kibler and has his fire for the game burning. It involves and meant to help prepare grade-school kids for high-school play three years down the line. It's still baseball. It's still fundamentals. And it is with much the same blue print to how Kibler meticulously forged the program at Horizon.
"I was bombarded with people wanting me to help coach, colleges, high schools," Kibler said after he knew he couldn't return to Horizon. "I needed a year to figure things out, and then maybe find a niche."
One of the first things Kibler thought about was helping coach his grandson. That evolved to something greater in the past four months.
A former Horizon alum and member of the 1995 Horizon state title team - Tim Holman - got reacquainted with his former coach in recent years. Several chats led to Kibler agreeing to pilot the School of Baseball.
Kibler has taken on a three-year commitment to coach 20 kids, currently two 12-and-under club teams. That three-year window will take these kids to the start of their freshmen year in high school. It's kids and their families who want to learn and improve their game and much more. Winning games is further down the priority list.
"Eric is the perfect guy for this," Holman said. "He's all about developing character, teaching the game and having the kdis learn the game, and what is right about youth baseball. That's what he did at Horizon all those years. What better teacher and mentor for these kids."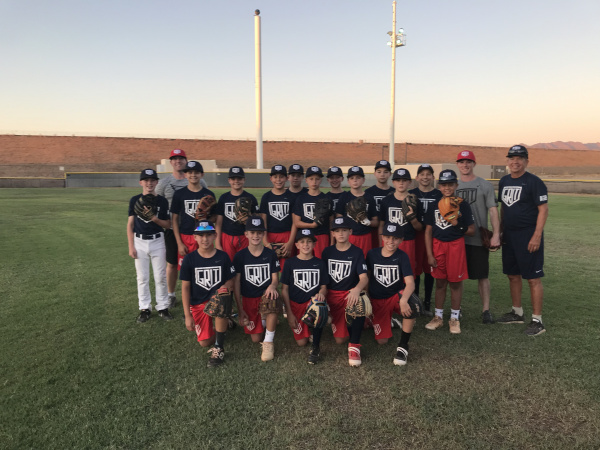 The players and and a few coaches who comprise Blue Grit and Red Grit, the two 12-U teams piloted by Eric Kibler and his assistants who all are Horizon alumni. (AzPreps365 photo).
One of Kibler's assistants and former players, Jay Green, isn't shocked by Kibler's pivot to a younger player. Never too early to begin a foundation.
"We coaches are having a blast," Green, one of several Horizon alums helping out, said. "It's exciting to see his enjoyment teaching kids this age. He hasn't lost his passion for the game. Hasn't skipped a beat."
There is added incentive for Kibler, as mentioned, in this commitment. One of the players is his grandson, Colton Stravitz. Holman has a son in the program, Easton, one of several of the nearly two dozen kids who have already dabbled in baseball half their lives or more.
What does Stravitz think of the head coach and baseball in general?
"I've played since I was eight and it's neat my grandfather is coaching because he knows so much about baseball," Stravitz said. "I'm getting to play with a lot of my friends. Baseball was kind of just a hobby, but now it means everything."
Easton Holman has much the same opinion.
"It's cool because he's coached USA baseball," Easton Holman said. "He knows what he's talking about. "
Another player, Bennett Skinner, was astonished the type of batting practice Kibler throws. It wasn't what he expected when he first experienced it.
"He's like a grandpa, but he throws hard," Skinner said. "He has good mechanics."
Tim Holman said his son, too, is already more engaged with baseball than he's ever been. The teams began practices Aug. 19 after tryouts were held in May and recently played their first games. Pony League games. Nothing real flashy. To say that Kibler rolls up his sleeves to teach and demonstrate is an understatement.
"When we first practiced he threw batting practice to all 20 kids," Holman said. "He must have thrown 150 to 200 pitches. He was showing them how to get back to first base on a throw over. Getting on his hands and knees in infield fielding drills. He's in great shape and has the heart and passion for this. It's amazing."
Kibler hasn't strayed from the preparation he gave high schoolers all those years. In addition to endeavoring to build character, the ageless coach has instituted grade checks. The parents are right there with him. By the time they get to high school knowing the importance of grades won't be a foreign concept.
And there is plenty of down time bulit in for the players. Five months out of the year there won't be baseball practices and the like. Their bodies can rest or delve into other sports or hobbies.
Not coaching for a year certainly didn't dull Kibler's enthusiam. It's hard to say he's been re-energized because energy with a capital E is what Kibler is all about. Whether it's teaching the game, maintaining the fields they play on or continuing to throw BP, these habits are a long way from ceasing.
"If I feel like I'm passionate about what I'm doing I will continue to do It," Kibler said. "I really enjoy working with these kids."
---