VB: Seton Catholic stays perfect in region, tops Mesquite
October 22, 2019 by Les Willsey, AZPreps365
---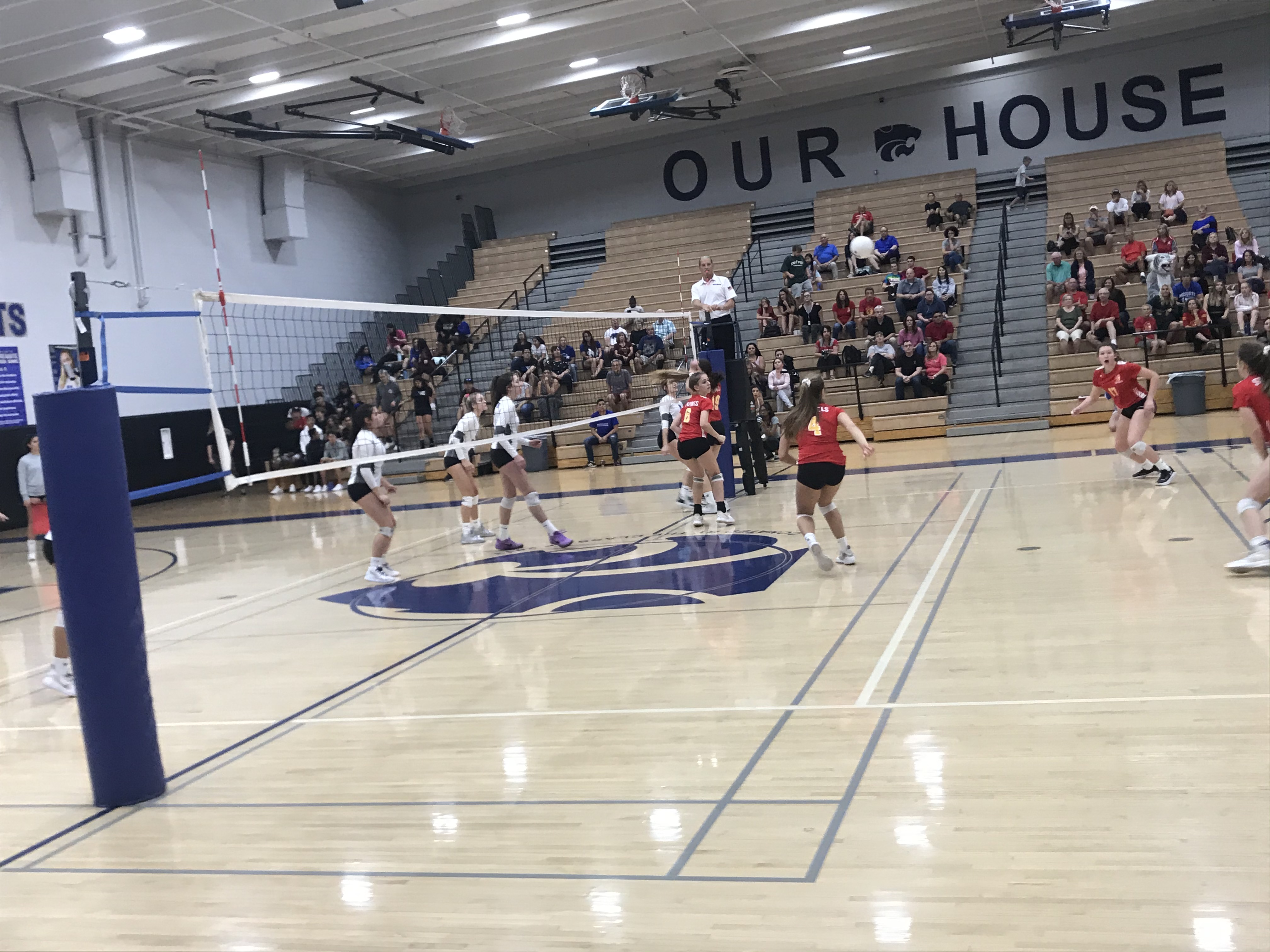 A fourth consecutive region volleyball title is within Seton Catholic's grasp this week. The first of two important matches went down Tuesday night and the Sentinels were up to the task knocking off host Mesquite, 3-1, in a 4A Desert Sky Region contest. The scores were 25-16, 25-22, 19-25, 25-23.
Seton, #5 in the current 4A power rankings, won its 20th match against three losses, ran its region record to 8-0 and is 14-2 in power-ranking matchers.. The Sentinels have won 24 region matches in a row dating back to 2017. Mesquite (26-11, 6-2 in region) entered play #12 in the rankings and is 9-6 in power-ranking contests.
Seton won the first two sets with the second harder to complete. Mesquite started to hit its stride late in the second set and it carried over to the third the Wildcats won handily to stay alive.
But Seton bounced back in the fourth to win down the stretch after it looked like Mesquite had the wherewithal to send the match to a fifth set. Mesquite led the fourth, 20-17, after a Ryleigh Vollmer kill. The Sentinels earned most of their points in a 8-3 run to close the set with hitters Christina Kuras (one kill), Catherine Schwab landing two kills, Rachel Martinez an ace and junior opposite Andrea Venable a rare tip kill for her that brought Seton to match point. A dump kill finished the match.
Seton coach James Johnson pointed to a big night from Venable as critical to the triumph.
"She had a great match and carried through her play from the last one," Johnson said. "She's not big, but she can jump. She's coachable and listens. Really helped us tonight."
Venable finished with 11 kills, one of three Seton players who reached double figures. Team kill leaders Kuras and Schwab led with 15 and 14, respectively. Also chipping in nicely was sophore Emilee Horky with seven kills.
Mesquite received an all-around performance from senior outside hitter Brooklyn Holland. Holland notched 16 kills and added on the defensive end with 13 digs.
It was a frustrating night for Mesquite coach Carlos Flys, who didn't see the consistency he's been after much of the season at crucial times.
"We had a few good stretches, but too often were not focused," Flys said. "I've had a hard time figuring this team out."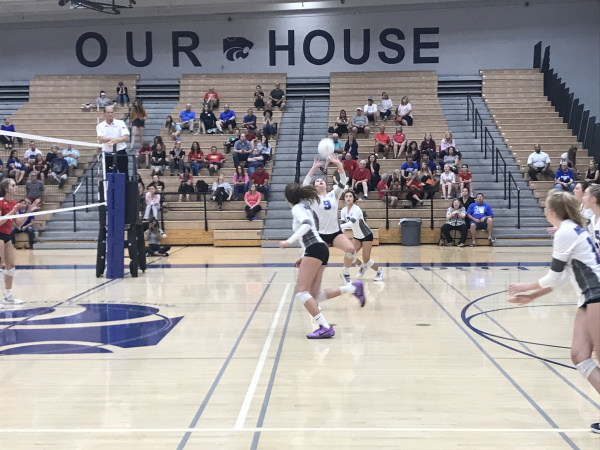 Mesquite's Annika Wallace (9) delivers a set in the Wildcats best set of the night against Seton. (AzPreps365 photo)
Mesquite took Seton to five sets in their previous region matchup and had chance with the first match point that night, but the opportunity went awry.
Seton faces one more match this week on Thursday visiting Arcadia, who is one game back of the Sentinels in the region. Arcadia (7-1 region) is the only team that can tie or beat or pass Seton for the region title. Mesquite is on the road as well on Thursday at Poston Butte.
---