Cross Country: Caroline McLeskey & Roshan Tinoco-Miranda win Eye of the Tiger in Marana
October 27, 2019 by Andy Morales, AZPreps365
---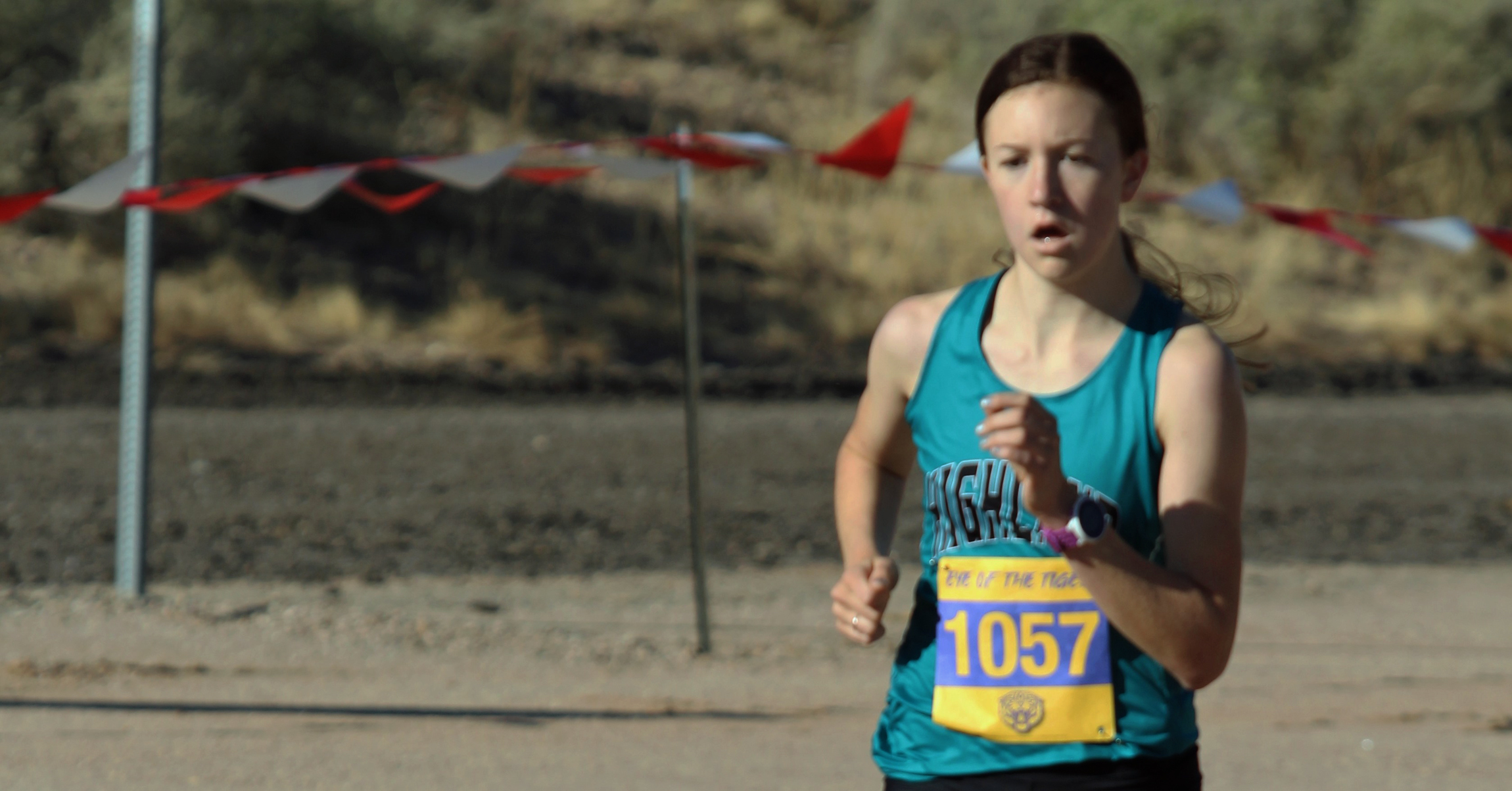 Highland senior Caroline McLeskey came in with a time of 17:26 to win the Marana Eye of the Tiger Invitational held on Saturday. St Michael Indian senior Ali Upshaw (17:34) took second and Rincon/University senior Grace Driskill (18:15) rounded out the top three.
McLeskey took third place at the Division I state championships last fall, second place as a sophomore and second place as a freshman. Only Desert Vista freshman sensation Lauren Ping has a better time than McLeskey (17:18.5) this fall (16:49.2).
On the boy's side, Rio Rico junior Roshan Tinoco-Miranda (16:02) took first and he was followed by Walden Grove junior Johnathon Lane (16:10) and Williams Field sophomore Noah Plaza (16:21).
Tinoco-Miranda has the third best time in Arizona regardless of classification at 15:15.3 which is remarkable considering his 30th place finish in the D-3 state meet last year.
The state championships are slated for Saturday, Nov. 16 at the Cave Creek Golf Course.
LARGE SCHOOLS BOYS
1. Catalina Foothills 66
2. Salpointe 104
3. Desert Ridge 138
4. Queen Creek 161
5. Empire 189
6. Tucson 206
7. Rio Rico 207
8. Walden Grove 214
9. Mountain View Marana 220
10. Cesar Chavez 220
11. Marana 248
12. Williams Field 268
13. Sunnyside 284
14. Glendale 364
15. Arcadia 373
16. Rincon University 375
17. Flowing Wells 424
18. Nogales 470
(Roshan Tinoco-Miranda/Andy Morales/AZPreps365.com)
INDIVIDUAL BOYS
1. Roshan Tinoco-Miranda, Rio Rico 16:02
2. Johnathon Lane, Walden Grove 16:10
3. Noah Plaza, Williams Field 16:21
4. Chalen Lozano, Marana 16:34
5. Joseph Moreno, Tucson 16:46
6. Benjamin Thomas, Salpointe 16:50
7. Alessandro Soto, Mountain View 16:50
8. Evan Kamp, Catalina Foothills 16:51
9. Jonah Barber, Rincon University 16:52
10. John Harris, Salpointe 16:56
LARGE SCHOOL GIRLS
1. Highland 43
2. Salpointe 58
3. St Michael Indian 85
4. Catalina Foothills 106
5. Rincon University 117
6. Desert Ridge 153
7. Marana 216
8. Empire 229
9. Queen Creek 276
10. Mountain View Marana 281
11. Flowing Wells 298
12. Tucson 302
13. La Joya Community 330
14. Sunnyside 375
INDIVIDUAL GIRLS
1. Caroline McLeskey, Highland 17:26
2. Ali Upshaw, St Michael Indian 17:34
3. Grace Driskill, Rincon University 18:15
4. Lauren Jorgensen, Catalina Foothills 18:31
5. Laurel Froehlich, Salpointe 18:59
6. Emma Finchum, Highland 19:08
7. Zoey Delgado, Salpointe 19:19
8. Shania Santos, Marana 19:25
9. Marina Dear, Highland 19:27
10. Kylie Wild, Salpointe 19:40
---