Division I Golf: Day One results
November 4, 2019 by Andy Morales, AZPreps365
---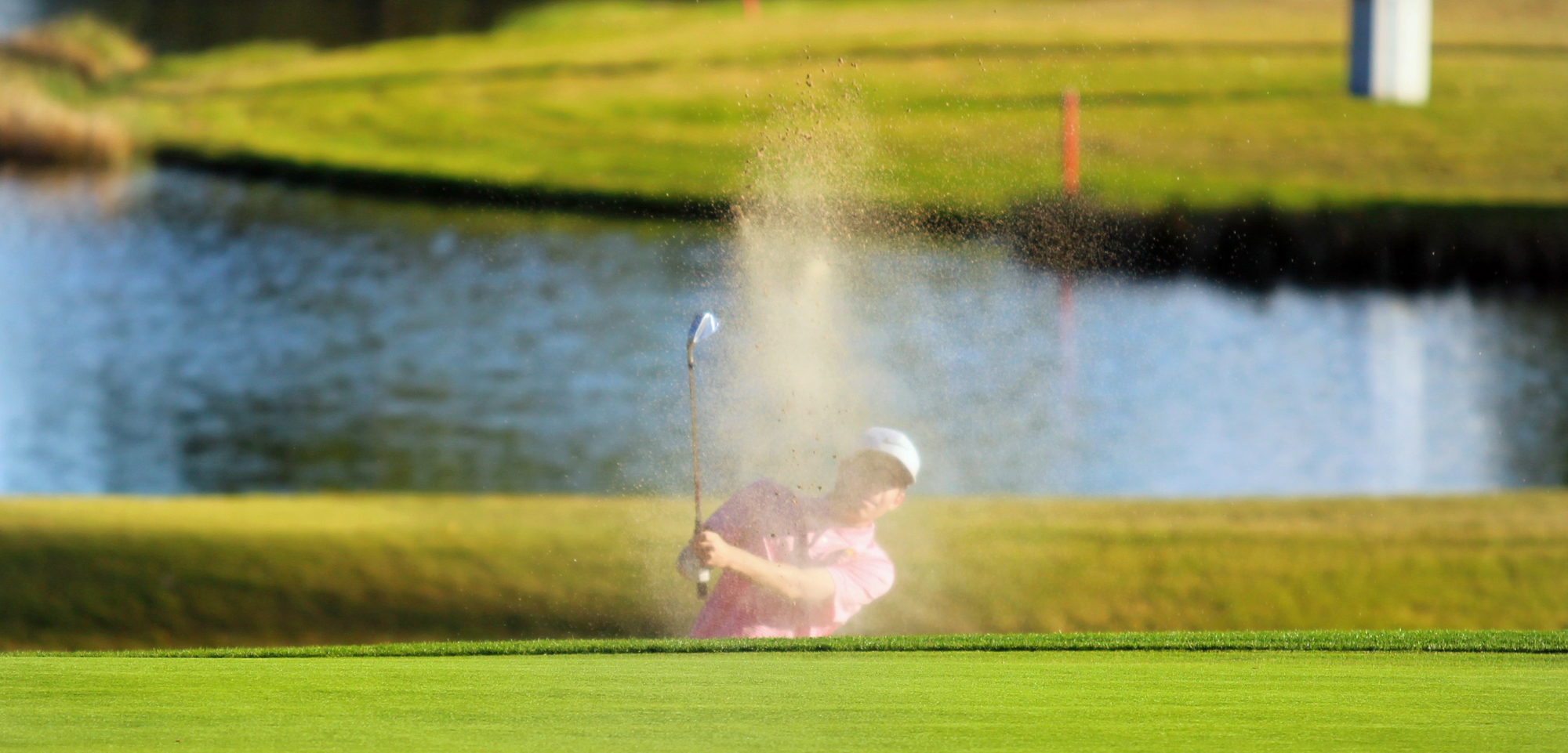 Division I Golf Championships
Nov. 4-5: Omni Tucson National
Sandra Day O'Connor sophomore Gordon Lu and Chaparral junior Preston Summerhays shot a 3-under-par 70 on Monday to take an early lead over the field after the first round of the Division I state championships taking place at the Omni Tucson National.
The boys are playing both rounds on the Catalina Course this year and day two looks to be a good one with the top 15 golfers all shooting even or under par after the first day of action. Sunrise Mountain senior Ben Lorenz is the returning state champion and he came in one stroke back at 2-under along with Johnny Walker (Hamilton), Joseph Lloyd (Pinnacle), Scott Schlader (Desert Vista) and Zack Missigman (Brophy).
Summerhays came in fourth place last fall but he came up big this summer with a U.S. Junior Amateur Championship at the Inverness Club in Ohio. Summerhays beat Bo Jin of China 2 and 1 in the 36-hole final on the strength of an 8-foot birdie putt on the par-4 17th.
His sister, Grace Summerhays, is leading the field on the Sonoran Course. It's unclear if any previous brother/sister combinations led the field after day one but the odds would favor members of the Summerhays family. His father, Boyd Summerhays, is a PGA instructor, his uncles Daniel, Joe and Bruce Summerhays are professionals, his aunt, Carrie Roberts, is the BYU women's head coach, his grandfather, Bruce Summerhays Sr., collected three championships on the PGA Tour Champions and his great grandfather, Pres Summerhays, coached golf at the University of Utah.
As a team, Hamilton is clinging to a 290-293 lead over Brophy. Brophy beat Hamilton 567 to 575 last year. Hamilton won the D-I state title in 2014 and the Huskies were the dominate team a decade ago with five straight championships from 2005 to 2009. The Broncos have eight state titles with the fist coming in 1985.
Lu is a transfer student who is making an immediate impact for the Eagles.
BOYS INDIVIDUAL
1 Gordon Lu, O'Connor 70 (-3)
1 Preston Summerhays, Chaparral 70 (-3)
3 Ben Lorenz, Sunrise Mountain 71
3 Johnny Walker, Hamilton 71
3 Joseph Lloyd, Pinnacle 71
3 Scott Schlader, Desert Vista 71
3 Zack Missigman, Brophy 71
BOYS TEAM
1 Hamilton 290 (-2)
2 Brophy 293
3 O'Connor 297
4 Desert Vista 305
5 Chaparral 308
As mentioned before, Chaparral standout Grace Summerhays is leading the girl's side with a 5-under 66. Summerhays finished in second place last year to Xavier standout Ashley Menne.
Menne is one of only three golfers to ever win three state championships (Grace Park and Heather Farr) and she is two strokes back of Summerhays with a shot at winning her fourth.
Summerhays became the second female to ever qualify for match play at the Utah State Amateur in July and she will need some of that skill to hold off a solid group of competitors within two shots of her lead including three Pinnacle standouts.
The Pioneers are leading Xavier 276-292 after the first round and Hamilton is in third by one stroke. The Gators won the 36th state championship in program history last year after beating Pinnacle 588-621. Hamilton beat Xavier in 2010 but the Huskies have taken second place behind Xavier seven times. If the Huskies take second place this year behind Pinnacle, it would be the first time the Gators finished outside of the top two spots since 1978. 1970 was the only time the Gators finished in third place.
This would be the first state championship for Pinnacle if the scores hold up.
GIRLS INDIVIDUAL
1 Grace Summerhays, Chaparral 66 (-5)
2 Joy Callinan, Hamilton 67
2 Katie Stinchcomb, Pinnacle 67
2 Mattie Frick, Liberty 67
5 Ashley Menne, Xavier 68
5 Carolyn Fuller, Pinnacle 68
5 Kyla Wilde, Pinnacle 68
GIRLS TEAM
1 Pinnacle 276 (-8)
2 Xavier 292
3 Hamilton 293
4 Red Mountain 316
5 Highland 319
---