Corona's Blackwell shines as multisport star
December 2, 2019 by Bradley Roe, Arizona State University
---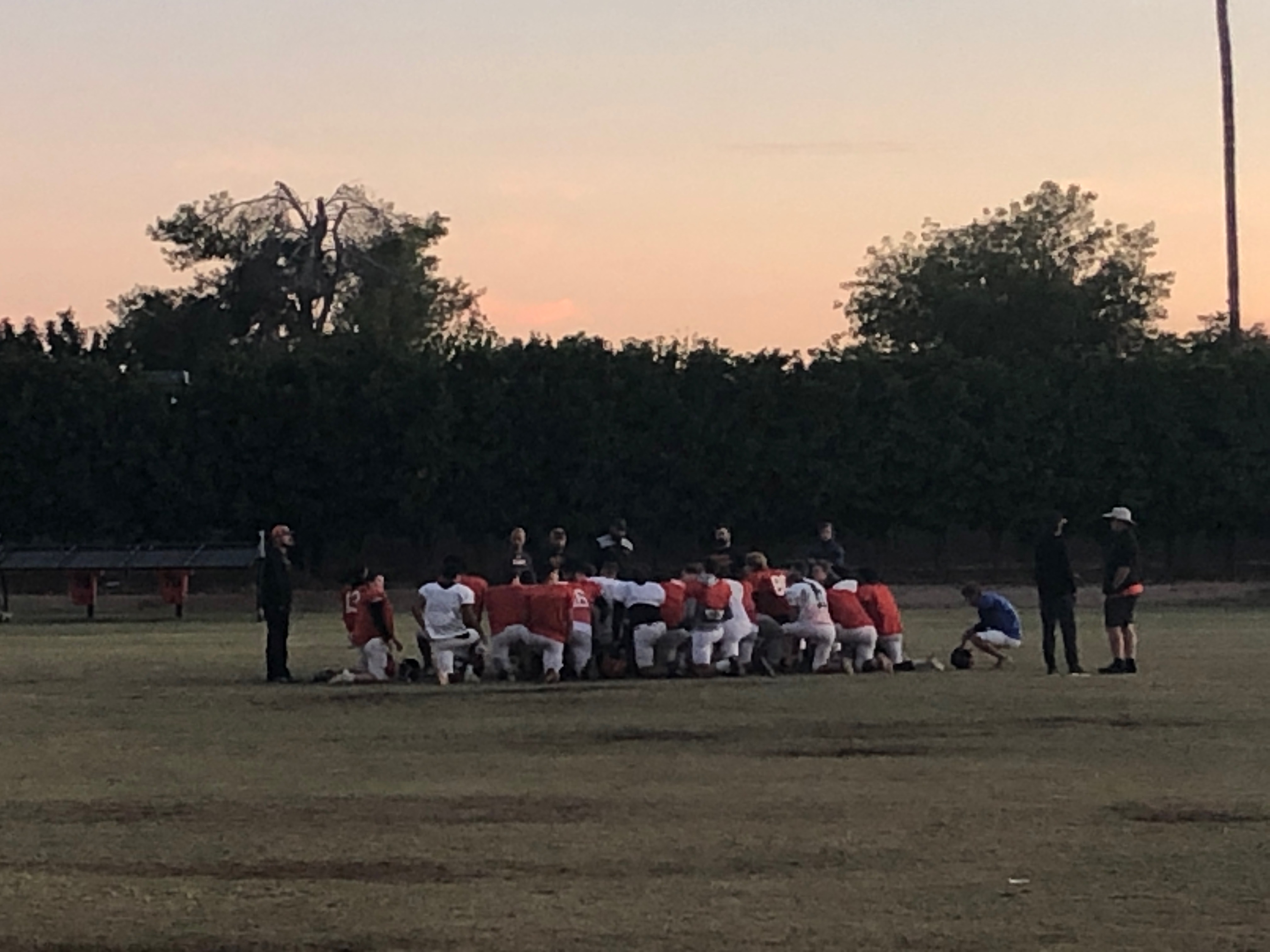 There are only so many athletes in the country who excel in two varsity sports and school at the same time. Luckily for Corona Del Sol, Eric Blackwell is one of them.
Blackwell is a senior from Tempe, Ariz. Growing up, he was always hard-working and began playing basketball at age 6.
As a freshman, he made his mark on the school by being the youngest player on the boys basketball team to get minutes at the varsity level. His junior year, Blackwell broke the record for 3-pointers made in a single season in Aztec school history.
Blackwell is also turning heads on the football field.
"I wasn't even going to play football at all in high school, then after one of my games the head coach, coach Becktold, came up to me and my mom and convinced me to play," said Blackwell.
At 6-foot-2, with great speed and jumping ability from basketball, it's no wonder Becktold made the call.
Since joining the team, Blackwell has been the Aztecs' leading receiver by a landslide. Playing in all 10 games this season, he has accumulated 37 receptions and 582 yards to go with two touchdowns. That's over 15 receptions and 222 more yards than the second receiver on the team.
Corona Del Sol won just one game a year ago. This season, the Aztecs already have four wins with two games to go, and have been a play away from adding to that total. It's no secret Blackwell has been a major help.
Quarterback Quade Swearingen has been beyond happy with the new receiver.
"Eric's a great guy, he fits right in here, he's a great target to throw to, and he's super goofy," Swearingen said.
Blackwell describes himself as "a hard worker, a good leader, and very funny." His teammates say the same.
"The boys make me feel straight at home," Blackwell said. "I was a little worried about coming here and being accepted but I feel like I can be myself with this team."
Going from one sport to another, especially as a junior, can be difficult, but Blackwell has found ways to manage it and make some great friends.
"He's goofy all the time, you can never be serious around him until he's on the field, then he flips a switch and he's on," teammate Eric Brice said. "He's always messing around. He's our boy."
---