Basketball: Flowing Wells Girls Shootout & Sabino Boys Tournament results
December 27, 2019 by Andy Morales, AZPreps365
---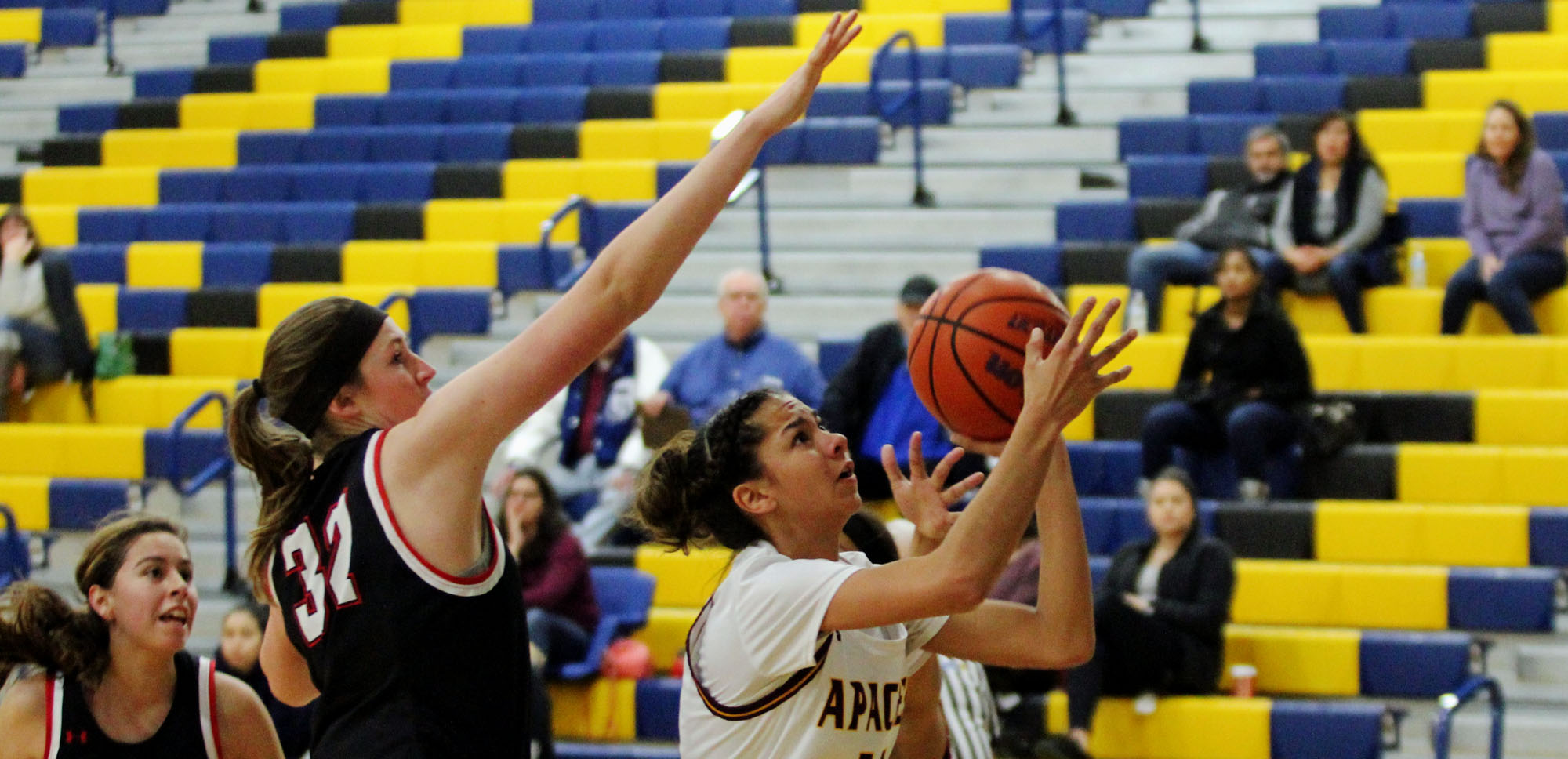 The semifinals of the Flowing Wells Shootout have been set. Sahuaro (2-0) will face Georgetown, Texas (2-0) and Marana (2-0) will play Buena (2-0) at 1:30 p.m. and the two winners will play in the championship game set for 7:30 p.m. in the main gym.
The Cougars are paced by junior Alyssa Brown. Brown scored 64 points in the two victories to give her 1,511 career points. She is only 64 points away from tying the school scoring record, held by her sister Sydney Harden. Harden serves as an assistant coach on the team.
Sahuaro is now 12-0 on the year and 6-0 in power-ranking games. Georgetown is 16-6 on the year and this is the third tournament for the Eagles this season. The Eagles made it to the second round of the 64-team Texas 5A Region playoffs last year. The Cougars made it to the 4A semifinal round.
On the other side, Marana is now 9-4 on the year and the Tigers are led by 6-foot-3 standout Bella Muscoreil and senior guard Antoinette Audiss. Buena (8-2) also has size in Jadae Fehoko (6-2) and Jaslyn Booker (5-11) to go along with excellent guard play.
SATURDAY, DEC. 28
Desert Christian vs. Kofa, 9 a.m.
Empire vs. Rincon/UHS, 9 a.m.
Catalina Foothills vs. Sunnyside, 10:30 a.m.
Flowing Wells vs. Walden Grove, 10:30 a.m.
Nogales vs. Amphitheater, noon
Thatcher vs. Palo Verde, noon
SEMIFINALS
Georgetown (TX) vs. Sahuaro, 1:30 p.m.
Marana vs. Buena, 1:30 p.m.
BRACKET PLAY
3 p.m.; 4:30 p.m., 6 p.m.
Championship: 7:30 p.m.
Sabino Boys Basketball Holiday Tournament
FRIDAY, DEC. 27
Sahuaro 68, Flowing Wells 61
Canyon del Oro 79, Catalina 59
Desert View 57, Amphitheater 54
Sabino 68, Palo Verde 61
Canyon del Oro 63, Westwood 34
Flowing Wells 63, Gregory School 48
Kofa 70, Amphitheater 63
Palo Verde 66, Cibola 61
Catalina 47, Westwood 45
Sahuaro 60, Gregory School 37
Sabino 78, Cibola 57
Kofa 80, Desert View 79
SATURDAY, DEC. 28
Amphitheater vs. Westwood, 10 a.m.
Cibola vs. Gregory School, 10 a.m.
Catalina vs. Desert View, 11;30 a.m.
Palo Verde vs. Flowing Wells, 11:30 a.m.
Kofa vs. Canyon del Oro 1 p.m.
Sabino vs. Sahuaro, 1 p.m.
Semifinals, 2:30 p.m.
Championship: 4 p.m.
---