The 54th Annual Flowing Wells Wrestling Invitational is all set
January 13, 2020 by Andy Morales, AZPreps365
---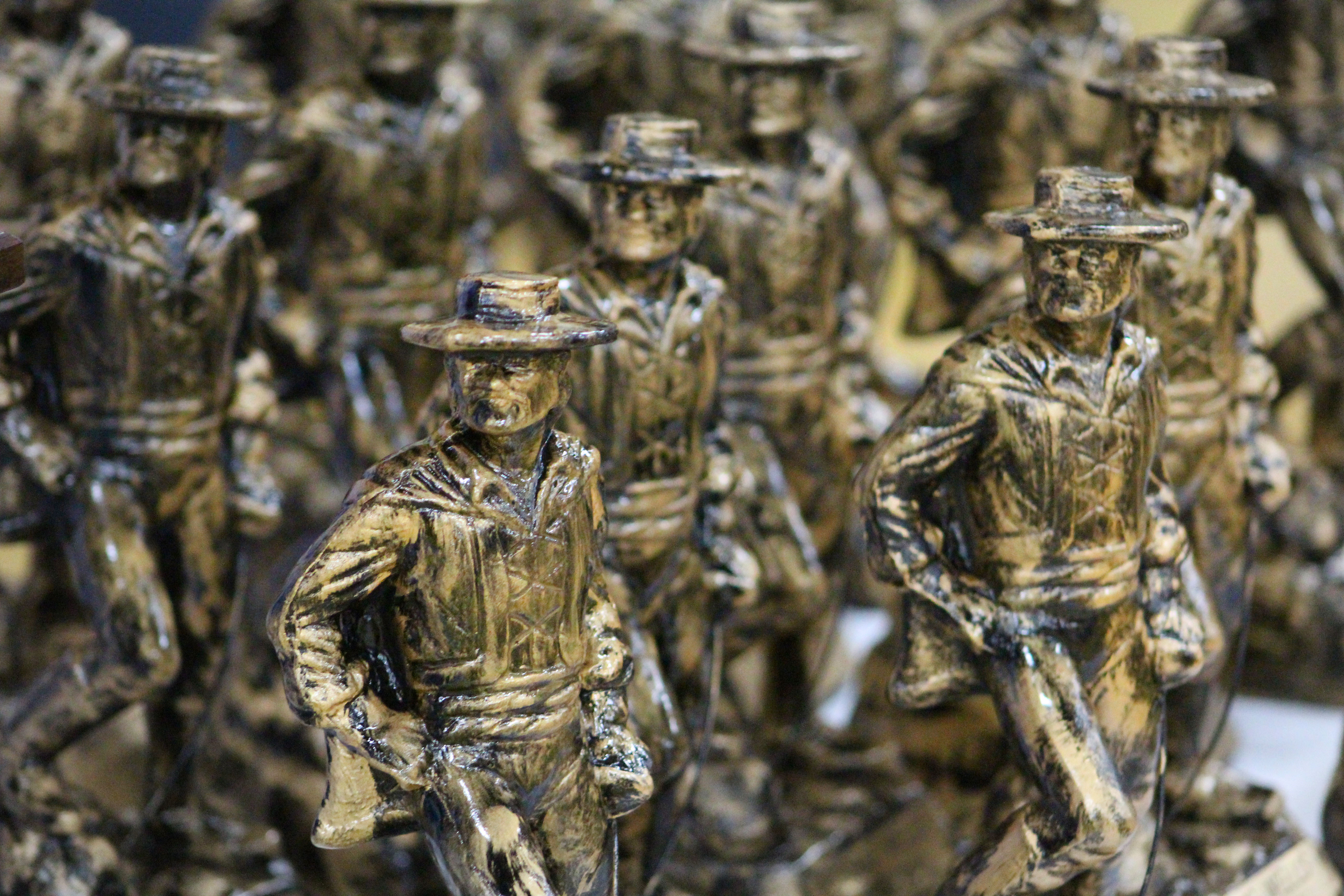 The 54th Annual Flowing Wells Wrestling Invitational is taking place this Friday and Saturday and the Girl's Invitational is taking place on Saturday. A consolation tournament for the boys is also scheduled for Saturday.
On the boy's side, there are 40 teams scheduled comprised of 60 state medalists and eight state champions. The Division I (Liberty), Division II (Sunnyside) and Division III (Walden Grove) state championship teams are competing. Even more, four of the top five D-I teams and three of the top four D-II teams will be in attendance.
On the girl's side, there will be 34 teams with seven state medalists and three state champions.
54th Annual Flowing Wells Wrestling Invitational
60 State Medalists
40 Teams
8 State Champions
3 Team Champions
TEAMS SCHEDULED
Amphitheater
Boulder Creek
Canyon Del Oro
Casa Grande
Catalina Foothills
Centennial
Chandler
Cienega
Desert Vista
Douglas
Flowing Wells
Gila Ridge
Hamilton
Highland
Ironwood Ridge
Kofa
Liberty
Marana
Marcos de Niza
Palo Verde
Paradise Valley
Prescott
Pueblo
Rio Rico
Sabino
Safford
Sahuarita
Sahuaro
Santa Rita
Seton Catholic
Sunnyside
Tucson
Walden Grove
Westwood
Willcox
Americas (El Paso)
Silver (Silver City)
Socorro (El Paso)
El Dorado (El Paso)
Riverside (TX)
Flowing Wells Wrestling All Girls Invitational
34 Teams
7 State Medalists
3 State Champions
TEAMS SCHEDULED
Bisbee
Boulder Creek
Camp Verde
Canyon Del Oro
Casa Grande
Catalina Foothills
Catalina
Centennial
Desert Mountain
Desert Vista
Douglas
Empire
Flowing Wells
Gila Ridge
Goldwater
Hamilton
Kellis
Kofa
Marana
Marcos de Niza
Mohave
Odyssey Institute
PIma
Pueblo
Rio Rico
Sahuaro
Santa Rita
Skyline
Sunnyside
Tolleson
Tombstone
Walden Grove
Westwood
Socorro (El Paso)
PAST BOYS TEAM CHAMPIONS
Sunnyside
1974, 1978, 1979, 1980, 1982, 1983, 1984, 1985, 1987, 1988, 1989, 1990, 1991, 1992, 1993,
1996, 1997, 1998, 1999, 2000, 2001, 2002, 2005, 2006, 2007, 2008, 2011, 2013, 2018, 2019
Flowing Wells
1967, 1968, 1969, 1994
Canyon del Oro
1970, 1973, 1986
Sahuaro
1974, 1976, 1977
Corona del Sol
2017
Ironwood Ridge
2012, 2016
Marcos de Niza
2003, 2004
Mesa Mountain View
2014, 2015
Palo Verde
1971
Pueblo
1975
Highland
1995
Safford
2009
Mingus
2010
Corona del Sol
2017
---