Shadow Mountain back on the soccer map
January 15, 2020 by Jose Garcia, AZPreps365
---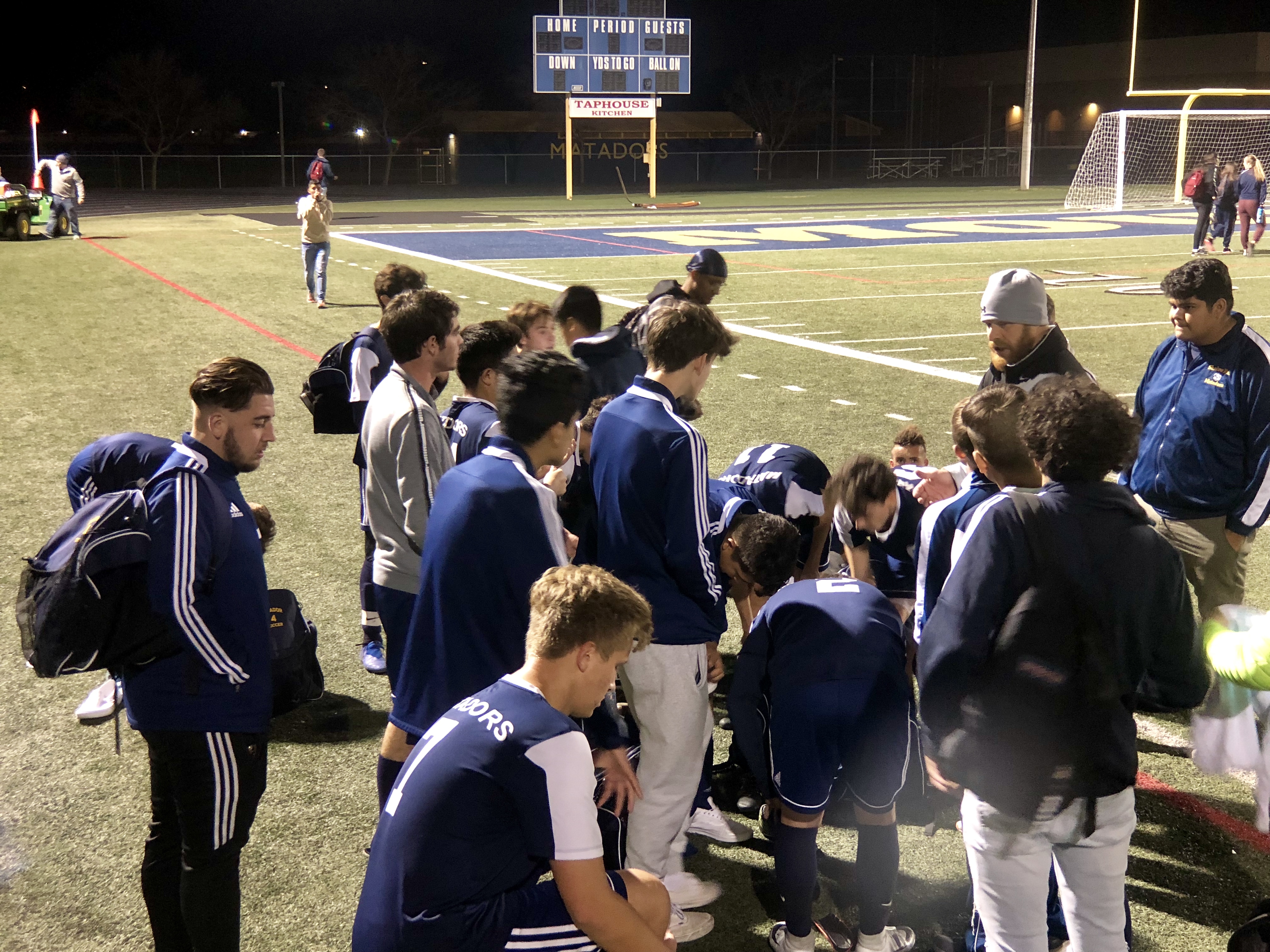 Who knows when Shadow Mountain's boys last won 10 soccer matches in a season.
The last time the program did was probably when former U.S.A. World Cup player Robbie Findley was zooming by defenders on his way to scoring for Shadow Mountain. That was in the early 2000s.
During Findley's senior season, another high school player, Michael Selmo, was helping Cactus Shadows reach a state final. Selmo, Shadow Mountain's coach, is now helping revive a program that thrived when Findley was around.
On Wednesday, Shadow Mountain took its pitch with a shot to reach the 10-win mark against another program that is turning things around, Coconino.
After the first 40-minute half, Shadow Mountain trailed 1-0 despite the possession advantage. But Shadow Mountain's skill took over in the second half to record a 3-1 non-region 4A Conference victory.
"We are a senior led team with 15 on the team," Selmo said. "These boys have worked for four years. My starting center mid (Aiden Abbitt) has started every game for four years. When I got here eight years ago we were satisfied with two or three wins, but now we are not."
Conference teams are aware of Shadow Mountain's talent this year.
That talent helped the north Phoenix program capture the Silver Division of the Arizona Soccer Showcase over the winter break.
Two years ago, Shadow Mountain reached the postseason for the first time in 14 years. But last year, a couple of key starters, forward Alexander Krzykos and center mid John Tapia Flores, skipped out on high school ball to play for their club, but they returned this season.
Another Valley club player, Coconino (7-3-2) captain Tyler Gregg, demonstrated the power and precision of his left leg when he scored the game's first goal.
"It was a phenomenal finish," said Selmo about Gregg's strike. "We don't give up too many goals, but that hurt. The boys came out a little flat and couldn't put a goal in."
Shadow Mountain (10-2-1) also had its chances from up close and far in the first half but failed to convert.
But it found its mark almost as soon as the second half started, beginning with a header from about the 8-yard spot.
Krzykos assisted on the next goal and somehow weaved his way around defenders to score the third goal for his team.
"I think we look good for heading into state," Krzykos said. "I think we just have to keep going and not get too excited about winning games. Just stay humble and keep playing the way we play."
---