Perry baseball looks forward to a breakout season
February 3, 2020 by Obren Manjencich, Arizona State University
---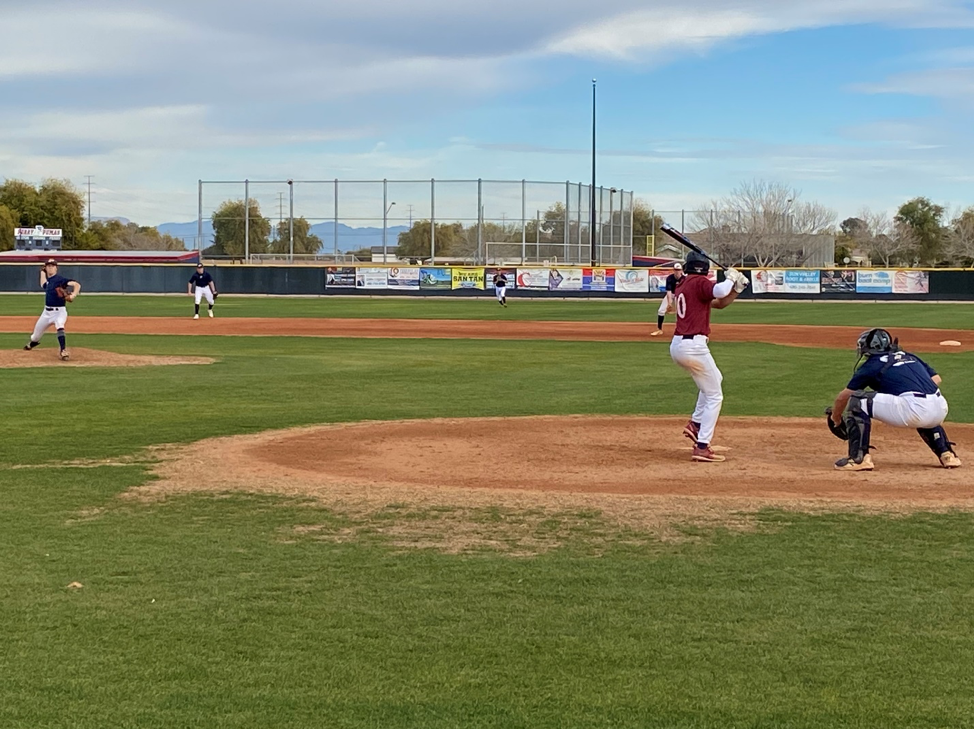 Obren Manjencich is an ASU student at the Cronkite School assigned to cover Perry for AZPreps365
"Barrel it up." That's one of the mantras for the Perry Pumas this season.

After four consecutive seasons reaching the state playoffs, the Pumas are looking for a breakthrough in 2020.

Although the 2019 season ended on a sour note with the Pumas (15-11-1) losing to rivals Basha, 11-8, in the playoffs, the season overall provided a mixed bag of results. The Pumas showcased an offense that can compete with any team while its pitching staff battled through injuries.

The Pumas set a team record in walks by April, with nine games left in the season. Injuries also stretched the pitching staff, leaving the Pumas with youth to fill the void.

"Last year we were asking a lot of our pitchers," coach Damien Tippett said. "We were down to one senior relief pitcher. Everybody else was juniors and sophomores on our pitching staff."

Tippett believes the growth of his pitchers from last season to this season will be a factor.

"Now those kids are a year more mature, stronger and they've learned how to pitch. They're not just chucking it anymore," said Tippett.

Senior pitcher Tyler Valdez is also confident his team will be better this season.

"We have the same pitching staff and we all figured it out," Valdez said. "I think we're gonna be solid this year."

The team has also added a new pitching coach.

Hitting-wise, the Pumas had 90 extra base hits last season and they remain focused on putting the ball in play.

"We have a couple of different mantras and one of them is 'barrel it up,' " Tippett said. "We're not trying to put the ball out of the ballpark; we're just trying to hit the ball hard, gap to gap."

Trenton Pallas, a senior outfielder, finds the Pumas approach beneficial for everyone on the team.

"It makes us more focused to hit line drives and get runs in a scrappy way and not rely on a big home run," Pallas said. "Because if you don't get that home run then you don't have runs to win."

Keeping the ball in the park also keeps runners on base, creating opportunities for each hitter.

"When we have a bunch of singles and doubles, it opens up our field of play and allows us to keep grinding out at-bats," Pallas said.

The Pumas also doubled their win total against teams in the 6A Premier Section from two to four. The 6A section had three schools finish inside the top 15 in the state in 2019.

The competition of the section is difficult with teams beating up on each other often.

"Our section is ruthless. When you get into premier region, it's a whole can of worms because we all know each other," Tippett said. "Every team in our region is loaded; every game is like the state semi-finals."

A part of the Pumas confidence for the 2020 season stems from a familial bond felt by its senior class.

"We've been playing since eighth grade, we really haven't lost that many people, so we really know each other," Pallas said.

This familial bond also helps how the team plays with a more natural approach.

"It makes it a ton easier; you get to know your guys," Pallas said. "So, you can move in the outfield and hard plays become more routine."

Ahead of the 2020 season, the Pumas played an intra-squad scrimmage. Most of the varsity members wore cardinal and the juniors and sophomores, with a few seniors mixed in, wore navy.

The scrimmage ran through various designed plays with the intent that players learn how to handle the situation when it happens in a game.

"What we learn in practice has to become muscle memory. So, in the game, we don't have to think about what we have to do," Pallas said. "I think it has to get to a point where you've learned so much that you have the ability to just play and trust your instincts."

With pitchers maturing and the hitters putting the ball in play, the Pumas are poised to be a force this season.

With a focus on extending their playoff streak to five seasons, the Pumas are planning on this one ending differently.
---