Mountain View girls upset Cholla 47-37 in 5A battle
February 6, 2020 by Andy Morales, AZPreps365
---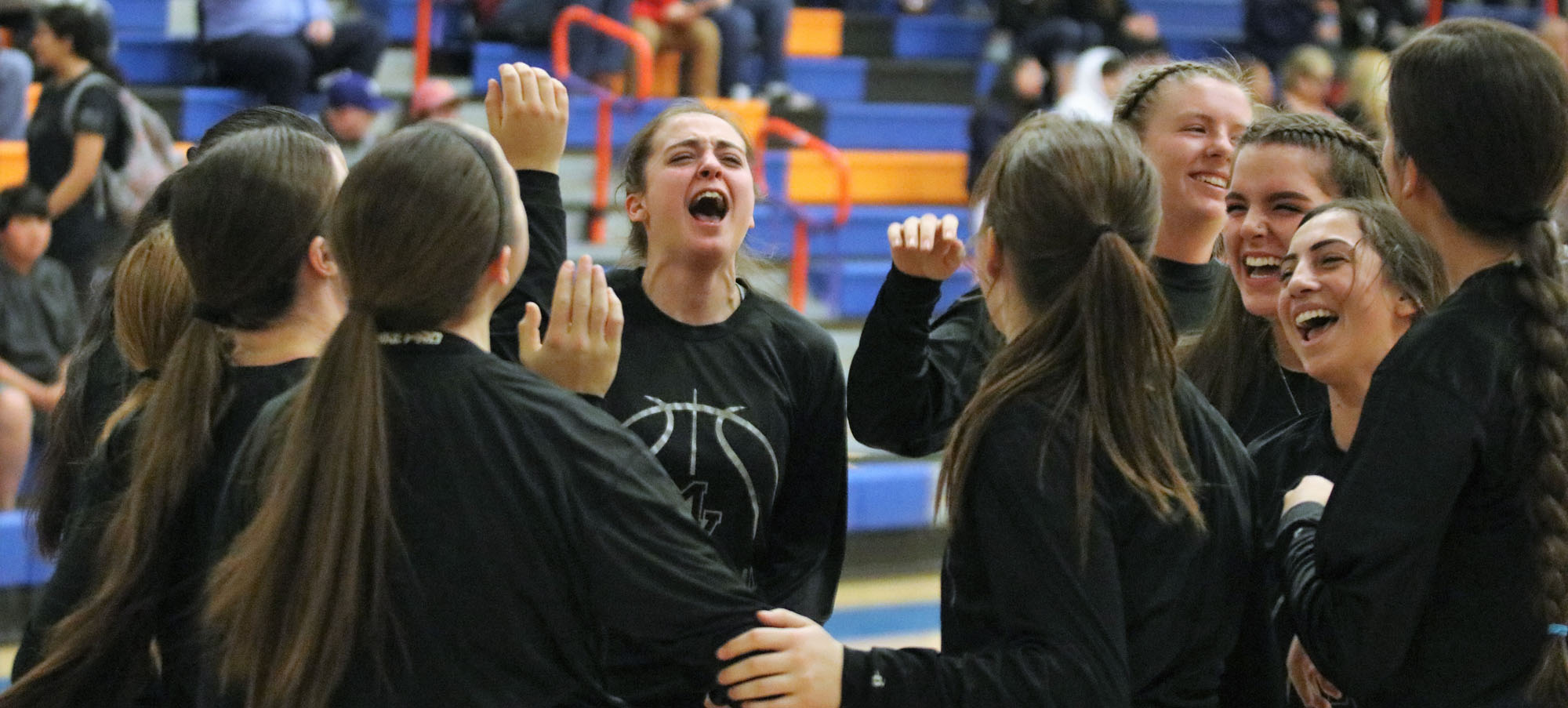 The 5A Play-In Tournament for girls basketball is one week away which means teams on the edge of qualifying are already in playoff mode. Teams ranked 9-24 will face off in the one-day tournament with the eight winners advancing to the state playoffs. Mountain View Marana (8-9 in power-ranking games) started the day ranked No. 24 but a 47-37 win at No. 11 Cholla (11-6) might make the team breathe easier.
The Mountain Lions led 16-11 after the first quarter and 30-19 at the half and a bucket by Clarissa Kennedy with 7:34 left in the game gave Mountain View a commanding 39-24 lead. That lead began to fizzle after Zeneida Zamora poured in nine of her game-high 17 points to lead a furious comeback that cut the lead down to 41-37 with 2:12 left.
Mountain View employed a stifling zone defense to help build the 15-point lead but Cholla went with the press to turn the tables in the fourth quarter. The defense held the Mountain Lions scoreless for four minutes but back-to-back buckets from Jordy van der Werf pushed the lead back out to 45-37 with 1:18 left and Jasmine Lawson scored with 24.2 seconds left for the 47-37 final.
Zamora had her 17 points and Sunday Leopoldo added eight. Leopoldo kept the Chargers in the game early by hitting six free throws in the first half. Van der Werf scored her 14 and Lawson finished with 12.
Region standings have no bearing on playoff status at the 5A level but Mountain View climbed into second place in the Sonoran Region with the win. No. 9 Flowing Wells (13-4) captured the region title with an 8-1 mark in region play and the Caballeros will host Mountain View on Tuesday, Feb. 11 to close out the regular season. Cholla will travel to No. 12 Rincon/University (10-6) on the same night.
In other 5A action, No. 1 Millennium (15-1) won the Desert West Region, No. 2 Gilbert (15-0) won the San Tan Region, No. 3 Sunrise Mountain (17-0) captured the Northwest Region, No. 6 Buena (14-2) won the Southern Region and No. 18 Sierra Linda (12-4) captured the Metro Region.
No. 4 Cactus Shadows (16-0) will face No. 8 Desert Mountain (11-5) on Friday to decide the Northeast Valley Region.
---