Centennial coach juggles three roles
February 12, 2020 by Kyle Hildebrand, Arizona State University
---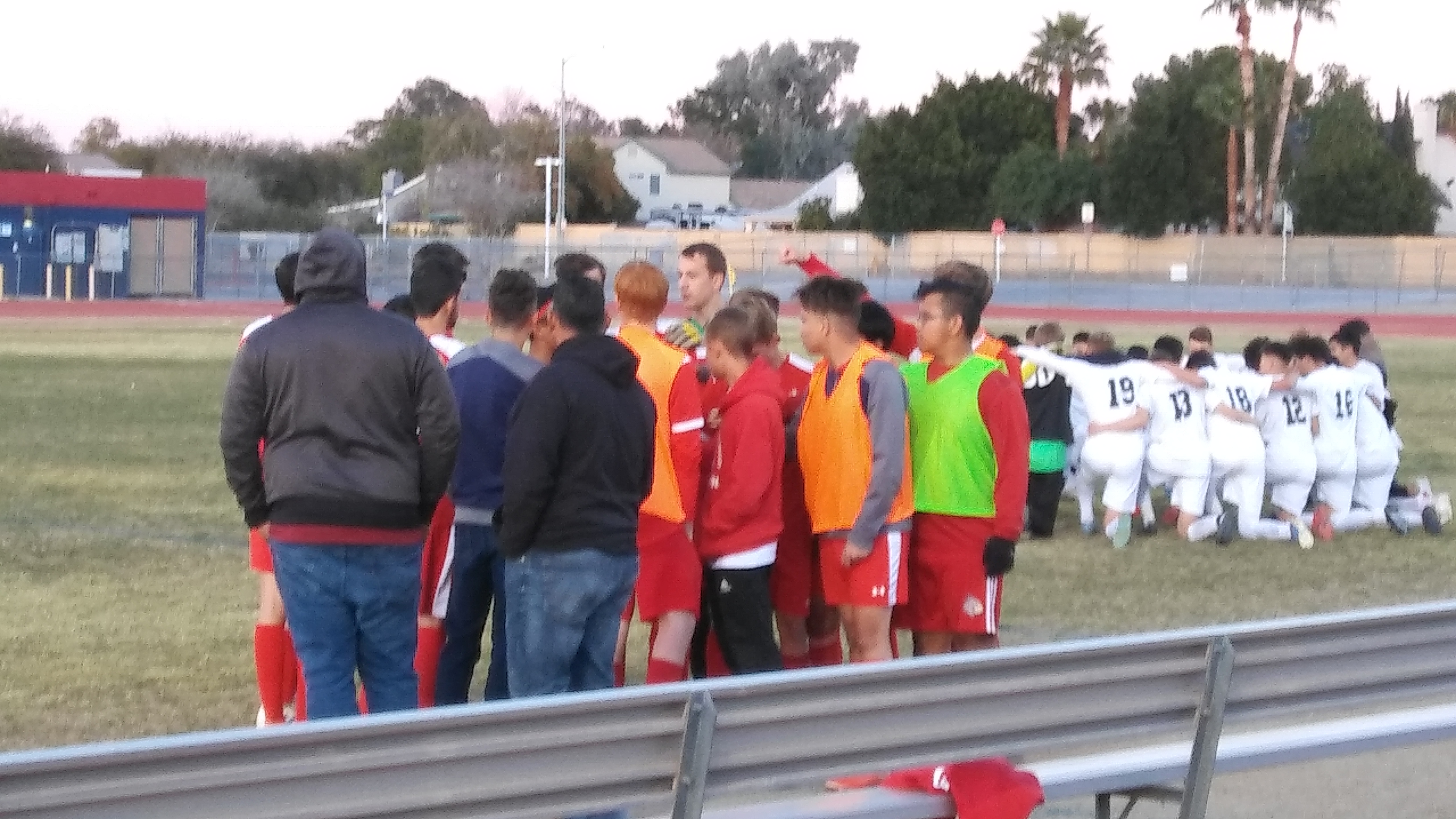 Kyle Hildebrand is an ASU Cronkite School of Journalism student assigned to cover Centennial High School for AZPreps365.com
"It's a juggling act."
That's how Centennial boys soccer coach Santos Robles sums up his life.
Robles' day is non-stop. He's a police officer, coach and a single father.
Robles was in the Air Force for 12 years before settling in Phoenix as a police officer the last 22 years.
"It always was my calling," Robles said. "The military kind of teaches you discipline… you kind of walk right into [being a police officer] very quick."
He started coaching 16 years ago at a club level at Christ's Church of the Valley.
Robles began coaching when his oldest son (22) was only 6.
"For me I think it's such an important factor for dads to be involved on every level," Robles said. "I've always done coaching because of my kids."
He also coached track and field at Maryville High School from 2003-2007.
Having a police officer as a head coach is nerve-wracking, sophomore midfielder Rhys Gough said.
"Well, it's kind of intimidating. He's a police officer," Gough said. "Overall he's a nice coach."
"He helps us on the field, but he helps us become a better person; he helps us grow as an actual man on and off the field," said senior captain Tyler Knox.
Robles' jobs fuse sometimes.
"I do have a tendency to want to talk to the kids about life lessons," Robles said. "The things I've seen [while on duty as an officer] I kind of use them as learning lessons for the kids.
"You try and teach them not only soccer, but what they're going to face when they get done with soccer, the adversities and the things that are expected of them as young adults,"
The biggest thing he's taught his team: "Honesty," Knox said.
"We don't ever lie to him," he said. "He can catch it and he won't tolerate any of that. That's one big thing for sure that helps us [grow]."
One of Robles' main teaching points is to have passion both on and off the field.
He said he makes sure his own passion motivates his team to excel not only in the game, but academically.
"[The team will] say I'm tough, but I care about them," Robles said.
While he may be nearing retirement as an officer, Robles said he doesn't think he'll ever stop coaching.
"I just enjoy the whole teaching aspect to the kids," Robles said. "It'd be too much to give it up."
---