Sierrah Thrun, Carolina Moreno & Mia Didur are repeat champions
February 16, 2020 by Andy Morales, AZPreps365
---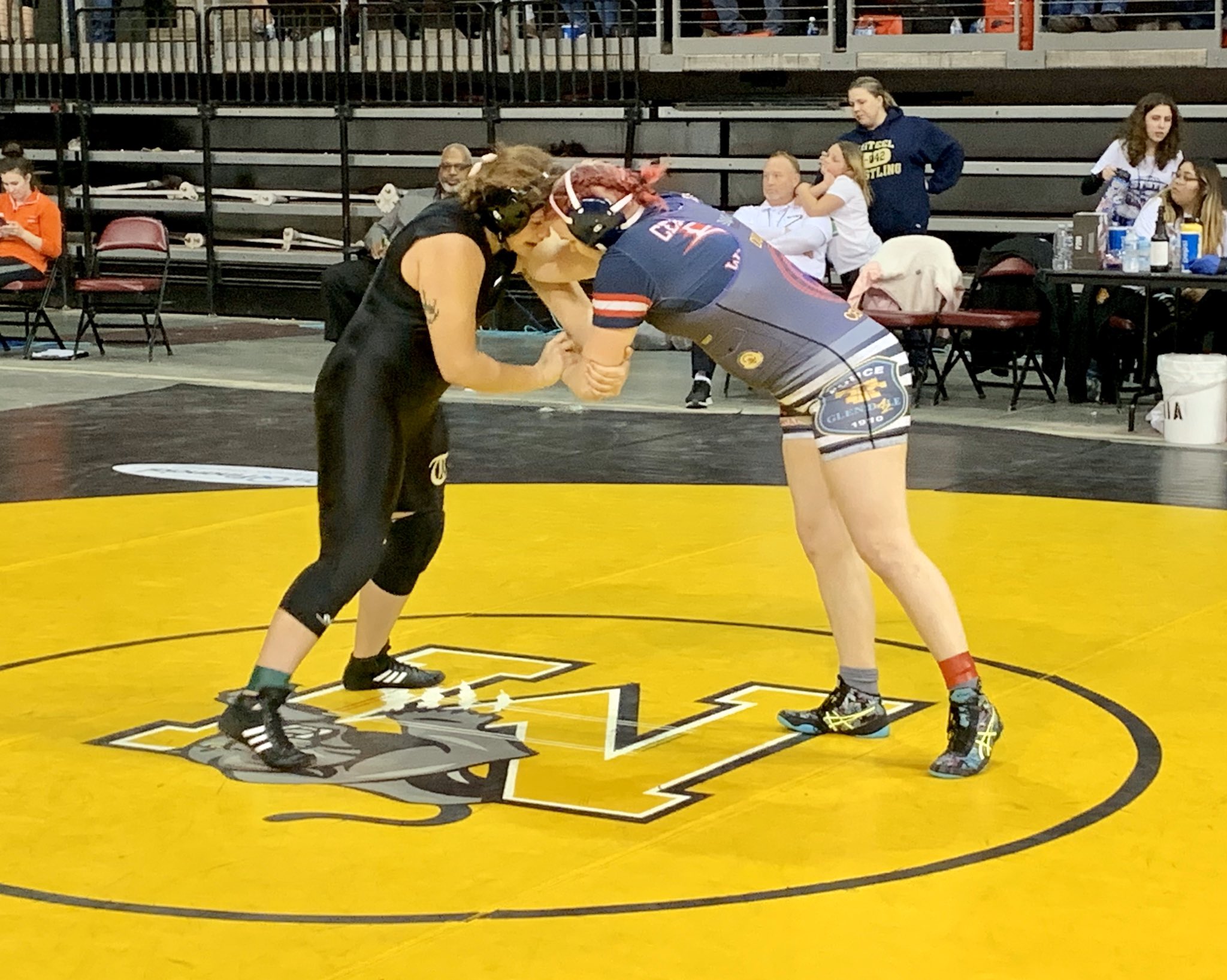 The second year of girls high school wrestling in Arizona is in the books and, in time, memories of who won what first or who did that next might fade but that time is in the distant future. The first recorded championships on the boy's side took place in 1977 and one would have to do some serious research to uncover the names of those individual champions from 43 years ago much less the atmosphere and the excitement of something so new.
Some of those early champions are in their 60's now and much of their personal stories can only be told by word of mouth or through old newspaper clippings but the world of social media changed the landscape completely. History made today will be readily available tomorrow.
There were ten individual champions on the girl's side last year and three of those champions became the first to earn the honor of being called a "2-time champion" this year at the state championships taking place in Prescott Valley over the last two days.
Corona del Sol standout Sierrah Thrun (13-0) beat Benjamin Franklin freshman Anneliese Kisting (13-3) to win her second title at the 110-pound level. Only a junior, Thrun could be the first to win three state championships.
Kofa standout Carolina Moreno (27-0) won at the 125-pound level last year and the junior beat Maryvale junior Tiffany Aguirre (24-2) to win her second championship of her career but this time in the 125-pound division.
Finally, Centennial junior Mia Didur (27-0) beat Tombstone senior JasmIne Jacquay (15-2) to win her second straight championship at the 185-pound level.
Other state champions include:
101: Emily Porras (Ironwood) 22-0, So. over Tori Miller (Gilbert) 13-2, So. (Fall 1:40)
118: Adacelli Noriega (Bisbee) 21-0, Fr. over Isabelle Munoz (Casteel) 31-3, Fr. (Dec 14-11)
130: Bree Garcia (Barry Goldwater) 25-1, So. over Mylei Seigla (Canyon Del Oro) 33-1, So. (TF-1.5 5:08 (15-0))
135: Genesis Higuera (Odyssey Institute) 10-2, So. over Sara Schmoker (Liberty) 15-1, Jr. (Dec 8-4)
145: Taliyah Armstrong (Westwood) 25-5, So. over Olivia Bauer (Ironwood) 31-2, Jr. (Dec 6-2)
160: Angie Ochoa (Maryvale) 19-0, Jr. over Zoey Arwine (Mingus Union) 15-3, Sr. (Fall 1:02)
225: Naomi Norton (Arizona Lutheran) 10-2, Fr. over Yessy Marquez (Hamilton) 14-5, Sr. (Fall 3:28)
There is no team championship in girl's competition.
---