Centennial approaching season with a team-first mentality
February 19, 2020 by Kyle Hildebrand, Arizona State University
---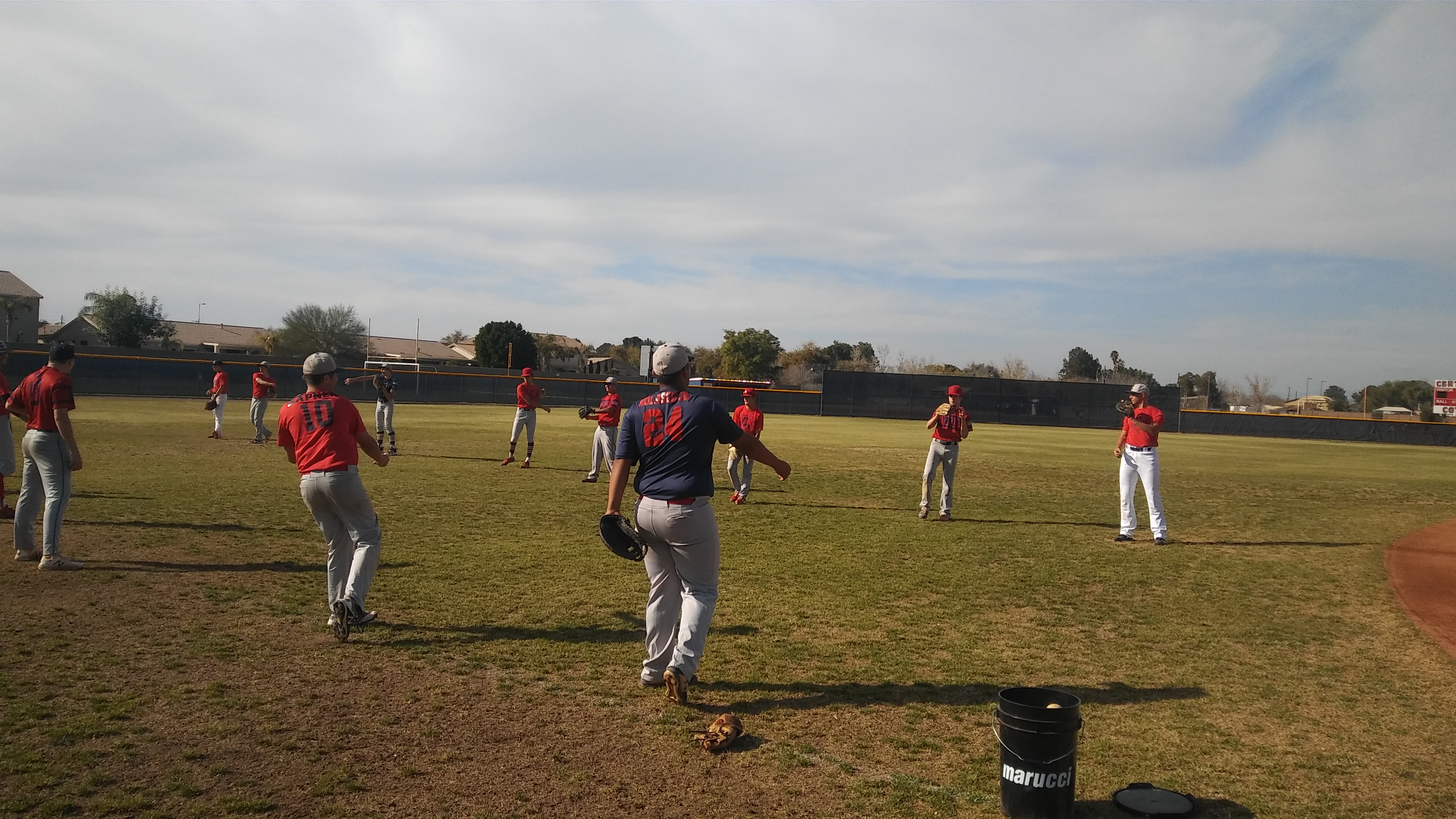 Kyle Hildebrand is an ASU Cronkite School of Journalism student assigned to cover Centennial High School for AZPreps365.com
It's like they always say: There is no 'I' in team.
Centennial baseball is approaching this season feeling reenergized with a new coach and its 'we' mentality.
"Baseball's a really big team effort and we're just trying to come together as a team," junior infielder Seth Jelovic said. "We've gotten so much closer already."
"We had a practice yesterday (Monday) and it was probably the most spirited practice we've had in the two years that I've been here," said coach Jon Williams, who was the team's hitting coach last season. "The team comradery is off the charts right now."
The Coyotes lost eight seniors last season, but their mentality has transferred to the players this season.
"[They taught us] that playing together is a lot more important than playing for yourself," senior first baseman Rudy Nolasco said. "No 'I's only 'we' and playing as a team."
"We lost a good amount of seniors, but our returning seniors this year are very important," Jelovic said. "They played a big role last year so it's good having them back."
However, Williams believes this group has a lot more potential.
"We have eight seniors [again] this year that are pretty strong," he said. "That's probably our strongest class right now."
The class includes Rudy Nolasco, who has three seasons of varsity experience; Michael Keevins, who has four seasons of varsity experience; and its no. 1 pitcher, Isaac Chavira.
"We have a really good core of kids returning from last year that're willing to produce and able to produce," Williams said.
This is William's first season as head coach, something the team is using as motivation to improve upon last season's 3-15 regional record.
"We're extremely motivated," Jelovic said. "[The] new head coach has done a fantastic job. We're super excited for the season."
One focus is to establish a stronger offense than last year. Centennial only recorded 43 runs.
"We need to be more effective on the offensive side by knowing who we are and what our role is," Williams said. "We're not the type of team that's going to hit home runs, but we can become better by moving runners and stealing bases and playing a little bit more small ball effectively."
Last season Centennial lost nine games by two runs or less.
"If we can just get another run or two across each game, I think we'll be pretty good," Williams said.
However, the team's main focus is to get back into the playoffs.
"I believe with our senior pitching and our senior leadership if we get in the playoffs, I think anything can happen," Williams said.
The Coyotes first game is on March 3 at 3:45 p.m. against Millennium.
---