O'Connor baseball reflects on the season at hand while remembering last year
February 24, 2020 by Benjamin Garcia, Arizona State University
---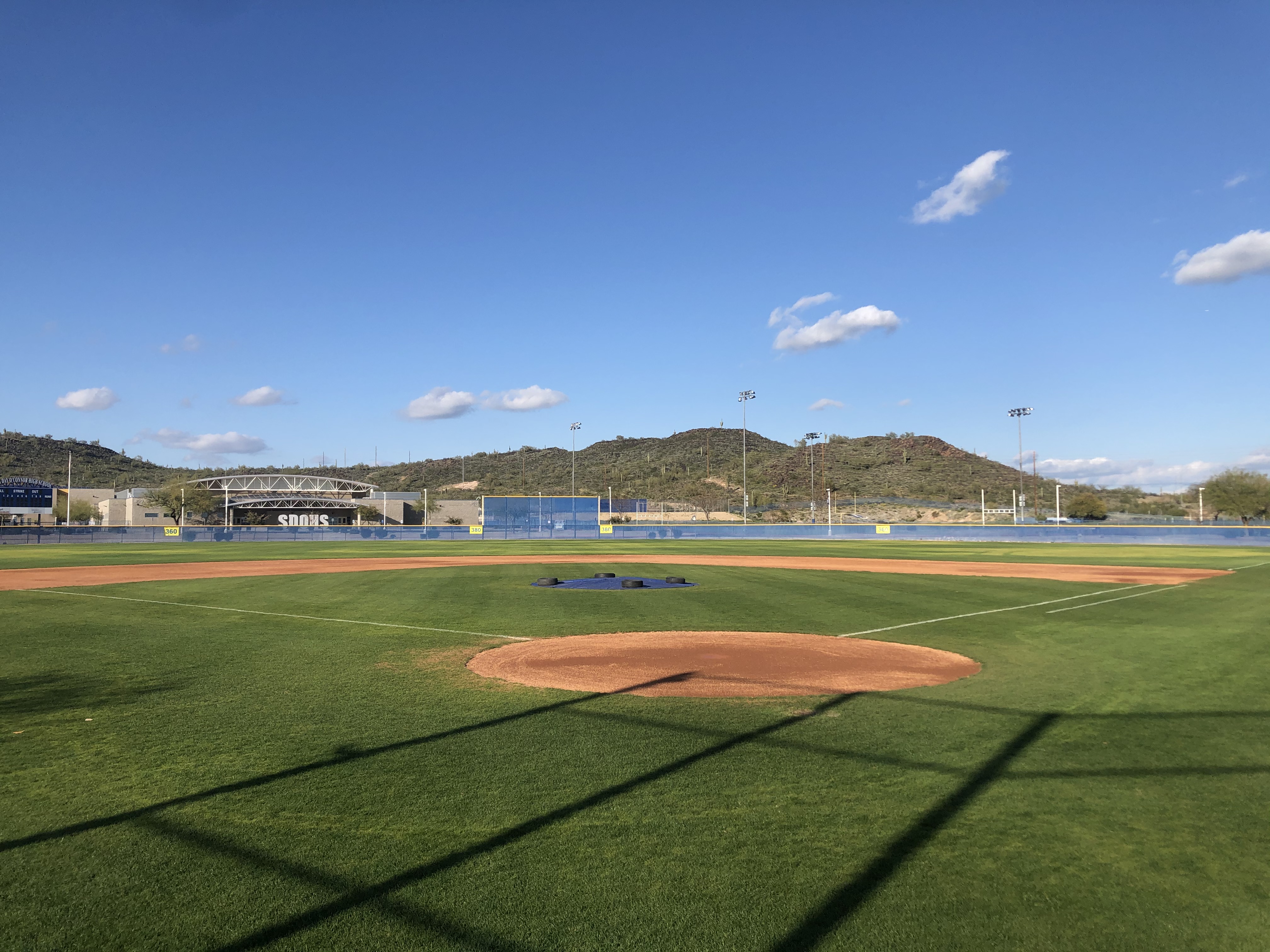 Benjamin Garcia is an ASU Cronkite School of Journalism student assigned to cover Sandra Day O'Connor for AZPreps365
Although Sandra Day O'Connor baseball won its region and was a top seed in last year's state playoffs, the Eagles are looking to be this year's comeback story after blowing a 7-0 lead in the first round in the playoffs to the Mountain Ridge, their archrival.
"We've come to learn that in every season there's going to be some kind of history being made," coach Jeff Baumgartner said. "Sometimes you're on the right side of history, and unfortunately for us, we were on the wrong side."
An 18-year veteran, Baumgartner hasn't seen many down years. The Eagles have qualified for each of the last seven state tournaments and haven't had a losing season in that time.
"Sustainability comes from having guys from each graduating class contributing," Baumgartner said. "In a perfect world, I would keep five kids from every graduating class."
The team is led by seven seniors, three of whom who have already won a state championship with the Eagles.
"We are just trying to come out here every day and work hard. The goal is always Tempe," senior first baseman Greg Bozinovich said.
For the players, it is always a "championship or bust" mentality, but for Baumgartner it's about creating a season the players can bond over for the rest of their lives.
"Everyone wants to win a state title, but if I were to say that if we don't win a title the year would be a bust then I'd be a failure as a coach. Ultimately, we just want to fight to be the best team we can be and give these kids something to believe in," Baumgartner said.
Hitting has been a key component of the Eagles throughout the years.
The Eagles averaged five runs a game last year which translated to a 13-5 record overall and an 8-2 record in their region.
"We are one of the most elite teams when it comes to hitting," Bozinovich said.
However, the Eagles aren't just a power team. They're locked in on pitching this year carrying 12 pitchers on the roster, the most in the school's history.
However, according to multiple players this team is nothing without superb coaching.
"Man, I could talk all day about the coaching," outfielder Noah Nithman said. "We have coaches full of wisdom, each with a different strength that impacts our team in a special way."
The Eagles are ready to put last year's disappointing season in the back seat and come back with a different mentality.
"The mentality this year has started ever since we lost that heart-breaking game in the first-round last year. We are coming back ready to play," Nithman said.
The Eagles open their season against the Tolleson Union Wolverines March 3.
---