New coach reaches for new heights at Hamilton
March 3, 2020 by Blake Freas, Arizona State University
---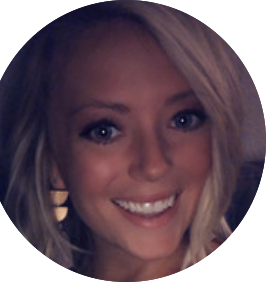 Blake Freas is an ASU Cronkite School of Journalism student assigned to cover Hamilton High School for AZPreps365.com
"Make history- go to the state championship." That is what first-year head coach April Kutchinski aspires the Hamilton Huskies to do this season.
Following a 5-0 victory to open the season against Mountain Pointe, they are off to a good start. "Proud of first game outcome," said assistant coach Danny Regester.
Sitting in on a practice drill, Kings, which is a staple for volleyball practices, you can tell the team is competitive but also having fun.
Regester ran the girls through a drill in which he spiked the ball at one player at a time, testing their ability to return a hard and fast attack.
Regester liked the team's effort during the drill and their encouragement for each other when they were faced with a challenging hit from someone who still plays in open level volleyball tournaments.
Many of the girls play indoor volleyball in addition to beach. Asked how the two differ, junior Peyton Neimeier said, "There is a lot more responsibility onto yourself, and depend on your partner more."
The Huskies hope to instill a culture of accountability, responsibility and hard work for this season.
"It's a scale of one to 10, and you should get a 10 every single time," said Kutchinski. And if you're not, you are not pushing yourself. If you can be at a 10 every practice, the whole practice, our chances at going to the state championship are high."
At the end of practice, Kutchinski led with the motto Huskies First- put the team first, be respectful of others, and lead by example.
Going over team goals in a practice meeting and building stronger communication as a team is a major focus.
"Bonding and chemistry plays a huge role in being a successful team," said sophomore Jordan Middleton
"If you are close, then it's better to communicate and then it's easier to play," said junior Lilly Long.
Hamilton practices at Casteel High School, which has a state-of-the-art, $840,000 beach volleyball facility. It hosts all practices and games for six high school programs. The sand for the facility was brought in from San Juan Capistrano, California.
The Huskies will have a brief break in their season before playing their next game on March 20 against Casteel.
---