Pusch Ridge girls turn to new roster for another championship run
March 5, 2020 by Andy Morales, AZPreps365
---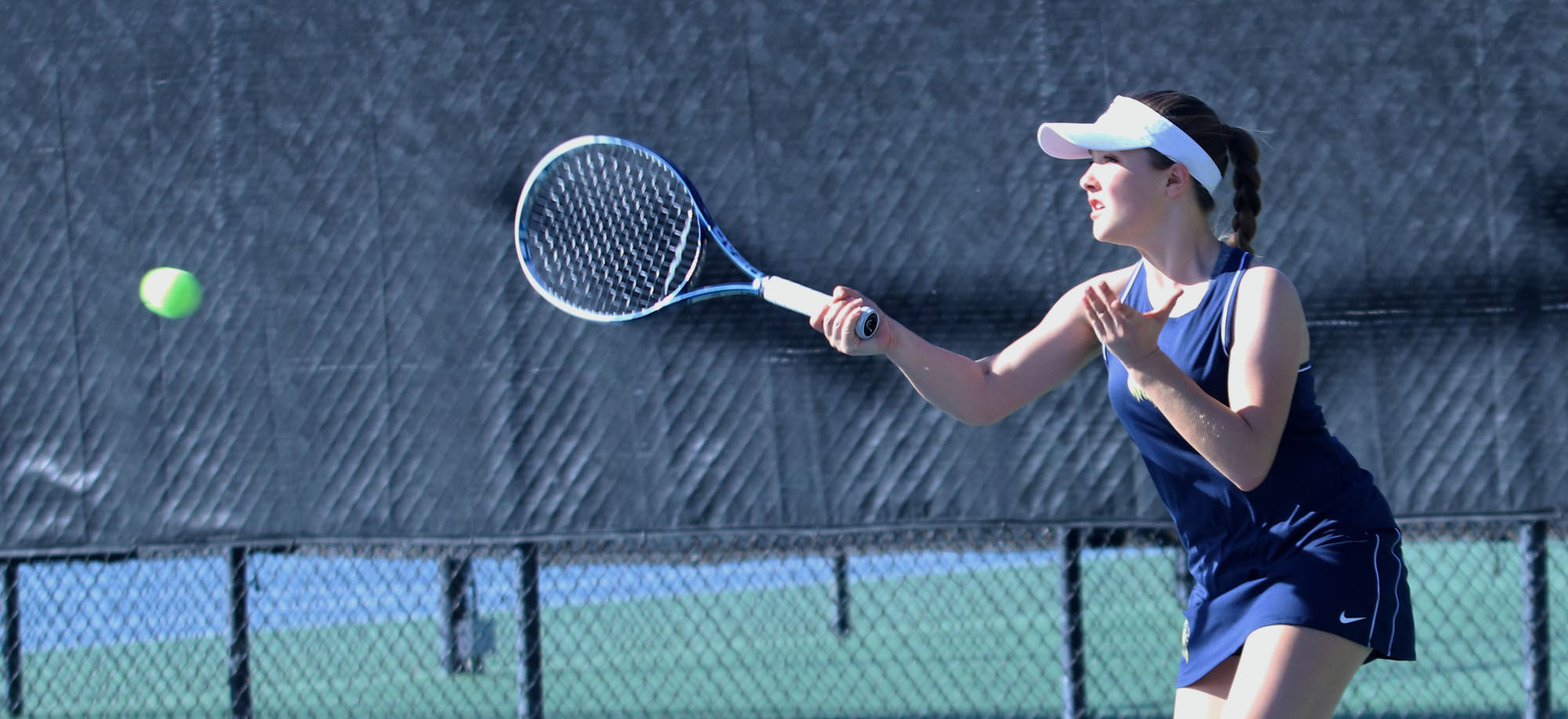 If the Pusch Ridge girls are going to win their fourth state championship in a row they will have to do it with a completely different team. Almost. The Lions moved to 3-1 on the year after beating Ironwood Ridge at home Thursday night and only sophomore Emily Johnsboen remains from last year's starting rotation.
Two-time singles champion Sofia Fetsis graduated, doubles champions Colleen Harris and Emma Reilly are gone and Nicole Duran also graduated. Johnsboen went from the sixth spot to the number one court, that's how wide open the roster was.
Also filling the void are seniors Jamison Conway-McCafferty and Elizabeth Roth and a trio of freshmen in Madi Van Holsbeke, Anna Oberhuber and Alison Grammond.
Ironwood Ridge (1-2) is in the same boat as Pusch Ridge. The Nighthawks lost four seniors to graduation and Alyse Utley is not on the roster, that means the top five spots were up for grabs and junior Mahi Saksena moved up from the sixth spot to the second court.
Senior Emily Pickard moved up to the top spot, sophomores Samantha Bryan, Carla Castillo and Meera Patel, are in the new starting rotation along with senior Jayna Brown.
Ironwood Ridge looks to rebound at Sunnyside (1-3) on Monday and Push Ridge has a long break before hosting Walden Grove (1-1) on March 24.
(Ironwood Ridge standout Emily Pickard/Andy Morales/AZPreps365.com)
---