Vanessa Brink strikes out 8 to lead Empire past Tucson 4-0
March 11, 2020 by Andy Morales, AZPreps365
---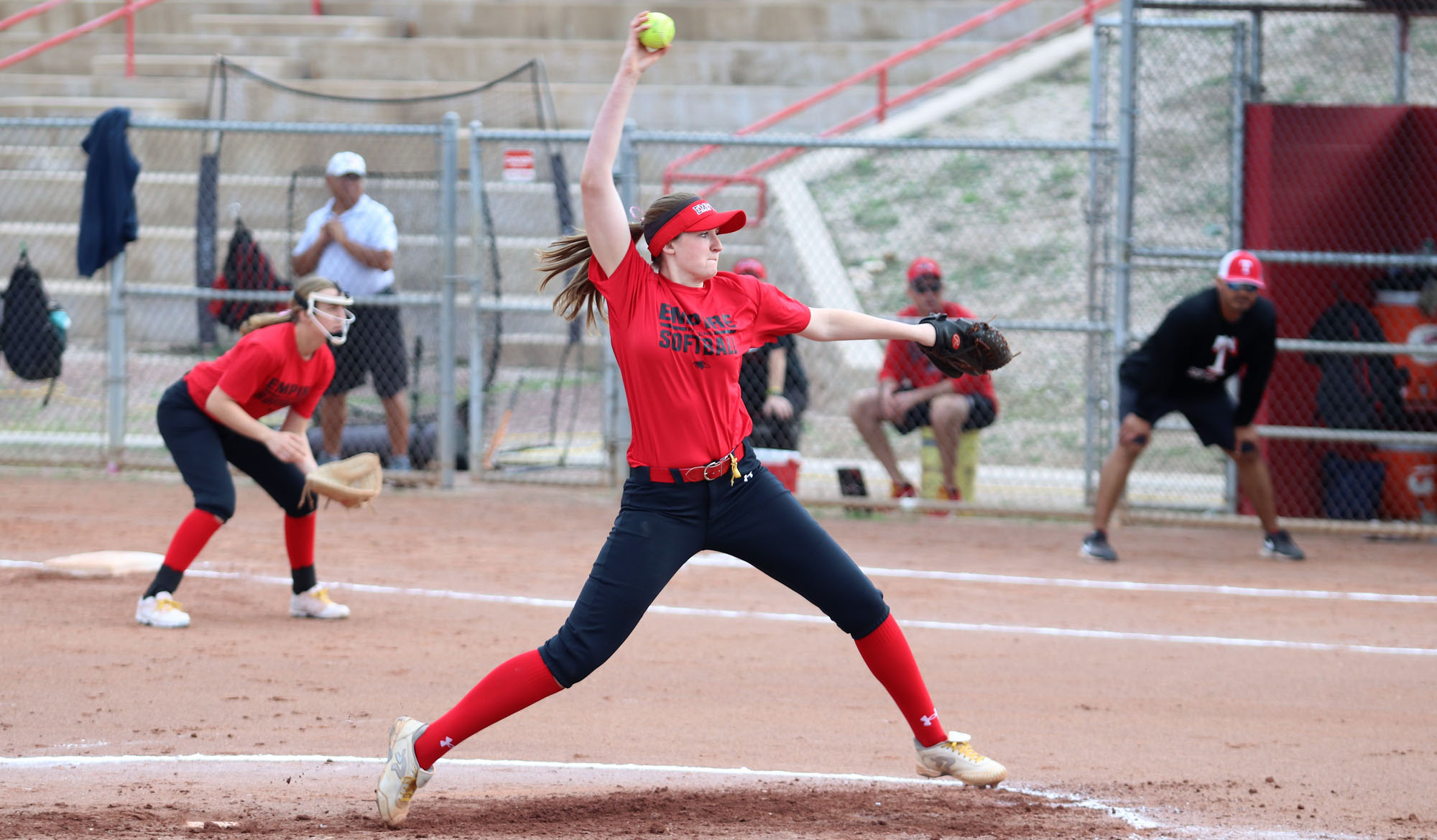 Vanessa Brink picked up her fifth win of the year after the junior standout held Tucson to three hits in a 4-0 shutout Wednesday at Cherry Field. Empire (9-2-1) collected six hits in the game including two doubles in the bottom of the fifth inning to put the game away.
The Badgers led the game off with a walk by Marina Chacon but she was left stranded and Camila Zepeda led off the top of the third with a hit but the Badgers were turned away once again. The Ravens also struggled early with Lisette Urquidez picking up six straight outs but a leadoff walk issued to Reagan Grossi in the bottom of the third changed the game.
Celine Pacheco sacrificed Grossi to second and Odalys Garcia-Peret singled her in with two outs for what turned out to be the winning run.
Tucson standout Carlie Scupin hit a one-out single in the fourth but she was left stranded. The score remained close until Grossi led off the bottom half of the fifth with a double and then Pacheco knocked her in to make it 2-0.
Emma Roberts followed with a single and Pacheco scored on an error to make it 3-0. Aly Nava doubled later in the inning to score Roberts for the 4-0 final.
Lynae Doty added a hit for Empire in the sixth inning and Cerina Barajas picked up an infield hit in the seventh for the Badgers.
Brink collected eight strikeouts for the win and Urquidez finished with five strikeouts in the loss.
Tucson (3-4-1) will face Marana (8-2) Thursday night in pool play and Empire will play Vista Grande (7-1) and Sabino (4-3-1) on Thursday. Marana beat Sabino 12-2 at the invitational with Tatum Caldwell going 2 for 3 with 3 RBI on a double and a home run.
Sahuaro beat Rio Rico 7-2 but Kelli Samorano went deep to put the Badgers up on Sahuaro 4-3 in the late game and Scupin hit a 2-run shot in the bottom of the sixth to beat Sahuaro 7-5.
The invitational continues the rest of the week with bracket play scheduled for Saturday.
Carlie Scupin (Andy Morales/AZPreps365.com)
---