Centennial seniors leading the way
March 15, 2020 by Kyle Hildebrand, Arizona State University
---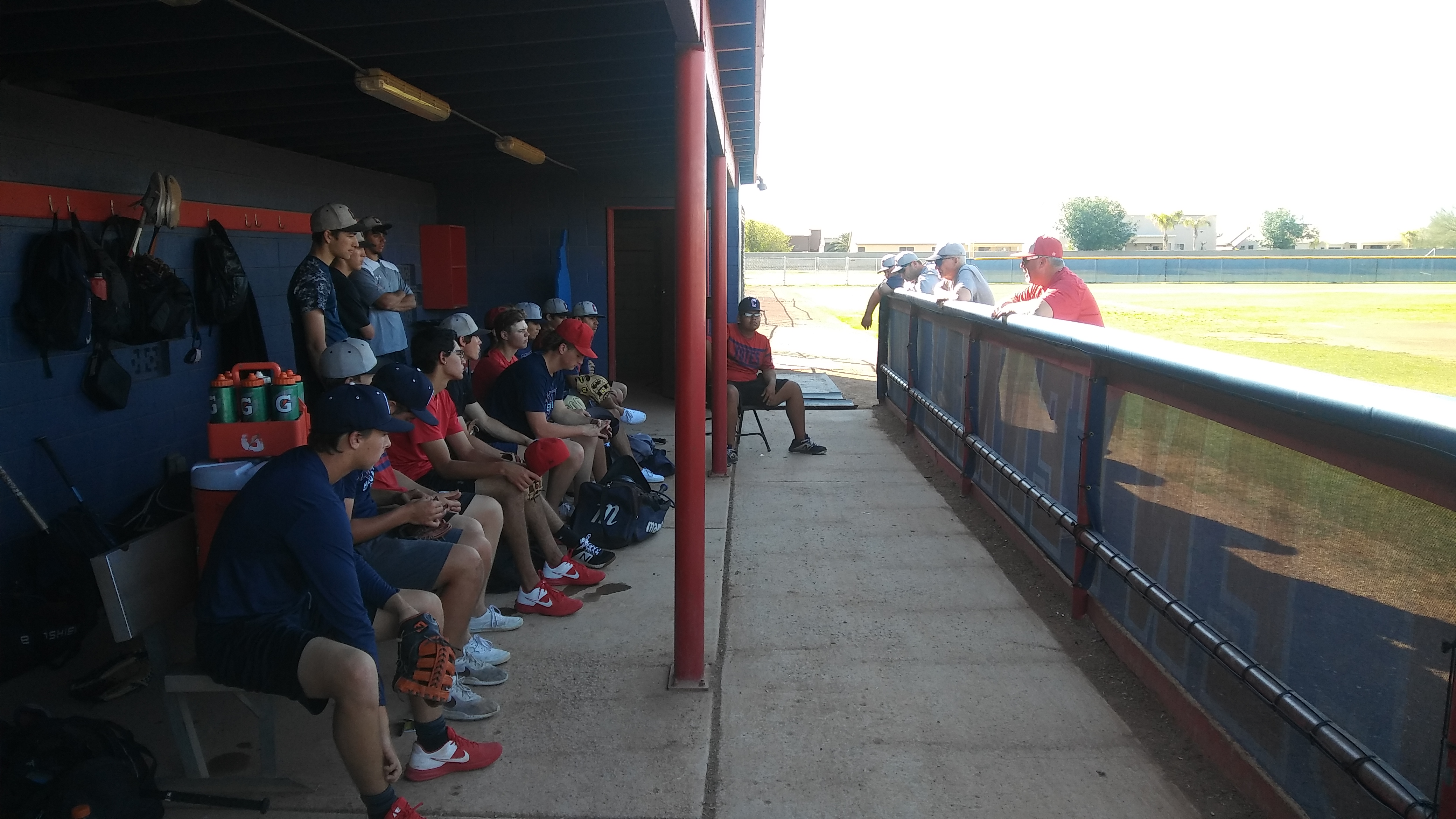 Kyle Hildebrand is an ASU Cronkite School of Journalism student assigned to cover Centennial High School for AZPreps365.com
The biggest thing Centennial head coach Jon Williams stresses is building relationships. His seniors are listening.
"We noticed back in September that they were just gelled already; they were such a close-knit group," said Williams. "They just bring different views and different aspects to those leadership roles."
Williams wants his team not to rely on one person for leadership but rather rely on "nine or 10 guys" for leadership. His eight seniors are on that list and behind Centennial's 2-1 start.
"Every one of them brings a different perspective and a different attitude to being a leader," Williams said. "It's good to have more than just one."
Williams described senior Rudy Nolasco having "really high energy" but "is very much all business on the field."
Nolasco, one of the more vocalized leaders on the team, takes pride in his role.
"Growing up I never liked people who didn't tell anybody how to help, so I always try to help people and make them the best version of themselves that they can be possible," Nolasco said. "I feel like if I don't help them then it's on me and it's on me being selfish because I could've helped them."
Nolasco's role is holding his team accountable.
"What one person lacks, another person gains," he said. "Somebody else's weakness is somebody else's strength.
Honesty's the best way [to be a great leader]. If you lie to someone then you're only putting them down and you're putting the team down."
Senior Jacob Hapner underlined the seniors vast varsity experience.
"Most of the seniors here have been on this varsity team for a while and we've gotten to learn from those other senior groups," Hapner said. "We've taken pieces from each senior that we've learned from in the past and culminated into our own technique."
Hapner approaches his leadership role to get everyone on the team involved, which is modeled after Roberto Clemente.
"In the past it's been like, 'Freshman go get the water or freshman do this,'" Hapner said. "The freshman and sophomore are more involved in different parts of the team."
Another notable leader is senior Michael Keevins.
"[He's] really never asked to be a leader, but people seem to gravitate toward him," Williams said.
Keevins has been with this group of seniors since his freshman year.
"We're all pretty close to each other," Keevins said. "We all bond together really well."
Keevins models his game off players like Mike Trout and Aaron Judge.
"It's my job to make sure everyone stays engaged in the game and not fall down," Keevins said.
The non-seniors, like sophomore Carter Eiden, expressed the importance of the senior leadership on the team.
"[They're] good leaders and they're teaching us a lot," Eiden said. "We're going to miss them next year."
Williams goal is to make sure this season is a memorable one for his senior players.
"It's all about sending [the] seniors on a high note," he said during a team meeting. 'Work as a team,'" he told his group.
---