Catching up with Queen Creek senior Jacob Berry
March 24, 2020 by Andy Morales, AZPreps365
---

Jacob Berry learned a lot from his father. He learned to love the game of baseball and play it like it will be the last time you will. The Queen Creek senior will play whatever position the coaches at the University of Arizona ask him to next year, but he'd like a chance to play just a few more games for the Bulldogs this spring, and that's understandable, considering he's one of the top five seniors in Arizona.
We caught up with Perry Tuesday afternoon and he gave us some of his thoughts on his current team, his father and his desire to finish out the spring season:
Q: You're headed to the University of Arizona to play baseball. What are some of your goals there?
A: I'm hoping to start as an incoming freshman. That would be my main goal and then winning a national championship and getting drafted. I will play wherever they need me to get on the field as a freshman - first base, second base, third base, left field and right field.
Q: There's a chance you might not be able to take the field for Queen Creek this spring. What are your thoughts on that possibility?
A: I'm still hopeful we can play more games. It's sad to see because we didn't know those might be our last games. If we can't play, then I'm glad we got the experience over the last four years and I'm glad I got to play with my teammates.
Q: Your team moved from 5A to 6A and has had some recent success. You were undefeated (7-0) and you were about to play Hamilton (7-0) before the season was stopped. Tell me about the chemistry of your team.
A: This is about as talented a team I have ever played on. The hard work we have put in has translated to the field and, to be honest, we've out-worked people which means it has all paid off.
Q: Your father, Dr. Perry Berry, was a professional baseball player. Did he coach you and what kind of advice has he given you?
A: He coached me when I was young from about 8-years-old to 14. His biggest advice was to enjoy the game and love the game for what it is. Play it like it's the last game. His advice has really helped me out.
Q: How are your friends that play other spring sports dealing with the break?
A: They are all disappointed. They want to wrap-up their high school season with more games. No one wants those games to be their last ones.
Q: Off the field, there is a possibility you might miss prom and a graduation ceremony. What are your thoughts on that?
A: Senior prom is a once in a lifetime thing and walking across the stage for graduation is also important. We are praying and hoping we can experience those.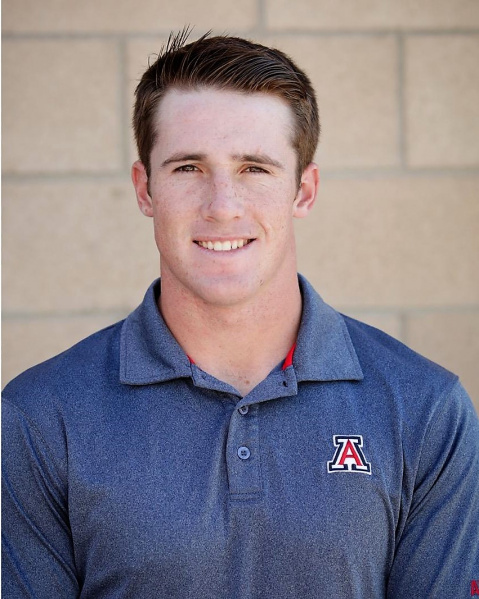 (Jacob Berry/Family Photo)
---