Vallley Christian has look of champion in 3A
March 25, 2020 by Les Willsey, AZPreps365
---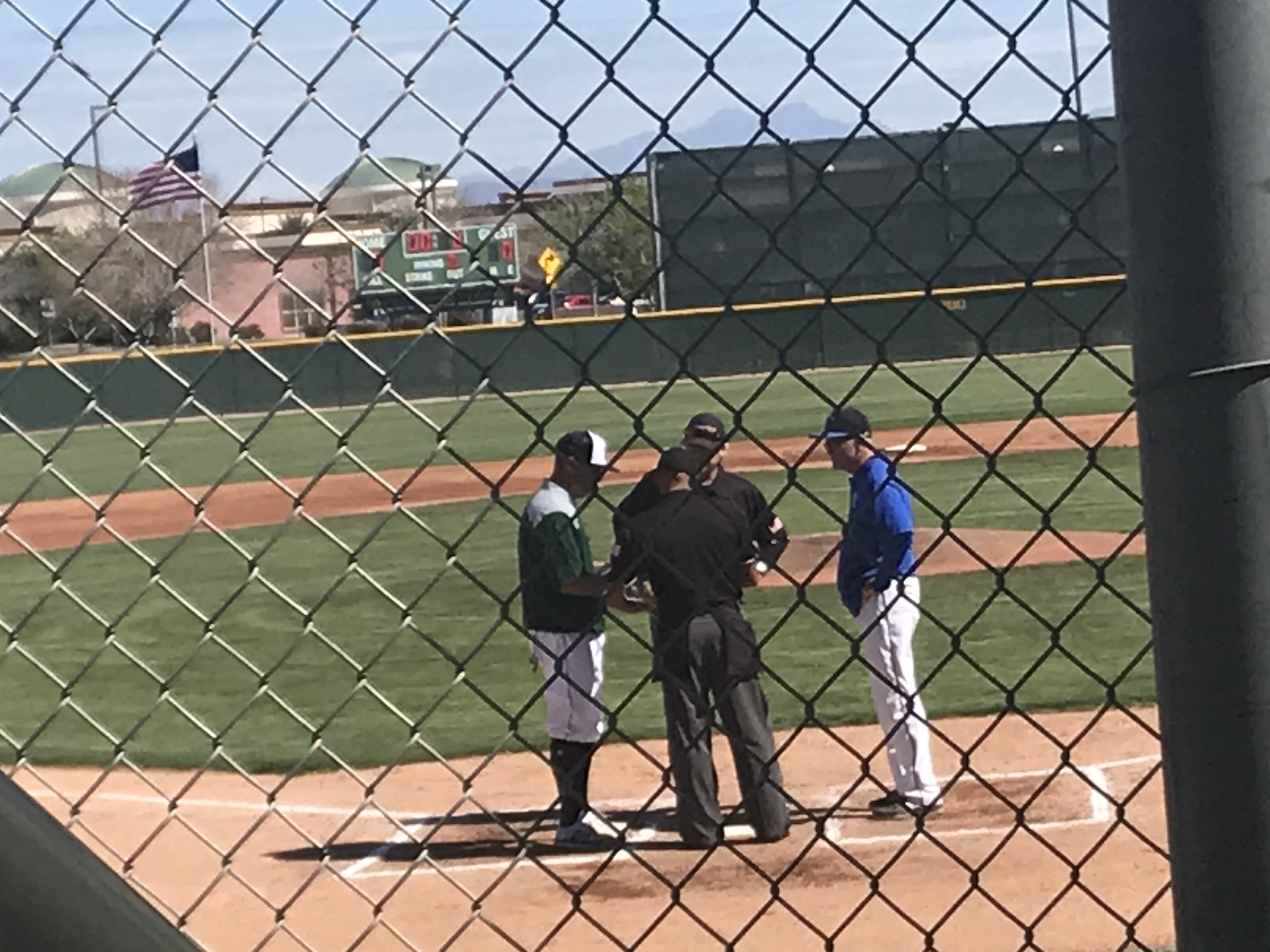 Last season Valley Christian's baseball team was pretty good. The Trojans compiled a 23-3 record, entered the 3A state tournament the No. 1 seed. They met an earlier end than they wanted with a quarterfinal loss to Northwest Christian.
By all accounts in a what amounts so far to a third of a season, Valley Christian has designs on advancing a couple more rounds if a pandemic subsides.
Second-year head coach Damon Gilliland has been blessed with a talented squad. It's well above an average 3A school. That's borne out with its 8-0 record that includes half of those wins vs. 4A, 5A and 6A opponents.
In its eight wins before play was halted on March 10 by weather, Valley Christian outscored opponents, 105-10. Every aspect of its play has been sharp.
"We've played solid baseball," Gilliland said. "We feel like we have one of the best teams in Phoenix. A group of 15 hard-working kids that love the game."
Gilliland hasn't shied away putting his team up against schools in bigger conferences. "We want to play and have played 4A, 5A and 6A schools in the fall. It's great competition. We look forward to it."
Valley Christian entered the Bob Everett Classic this year as one of its two tournaments seeking more games vs. higher-level competition. Of the 16 schools entered, Valley Chrisitian was the only 3A school - the rest 6A-4A. The Trojans won their pool beating 4A Marcos de Niza, 6A Skyline and 5A Williams Field, all handily. Their next game in the tournament - had it been played - would have been against 6A Queen Creek, who is 9-0.
"We were set to play Queen Creek at two o'clock on Thursday (March 9)," Gilliland said. "Our kids were looking forward to that. Heck, our guys would jump in cars right now and go to Queen Creek to play. We'd play and not tell anyone..... Well, probably not."
Skyline coach Pat Herrera, a veteran of 6A baseball with a long tenure including a state title at Desert Ridge, gave credit where it was due.
"I think it's right on, they are not a typical 3A team:," Herrera said. "They can swing it. I was impressed with their pitcher and how he competed. I was talking with (Mesquite coach Jeff) Holland. He saw themand thinks the same thing. It would be a shame if they didn't get an opportunity to play the season out."
About two-thirds of Gilliland's starters this season are returners. Senior catcher Adam Paniagua, senior shortstop Vinnie LaGatta, senior pitcher Ryan Peterson and juniors Levi Graham (1B-P), Jake Terry (OF) and TJ Oster (2B). Each has posted stellar stats offensively, on the mound of both. Paniagua has signed with Chandler Gilbert CC and LaGatta with Central Arizona CC.
To wit: Offensively, Oster has a .593 batting average with 11 RBI; Terry .567 avg, 21 RBI; Paniagua .500 avg, 19 RBI, team-high 6 2B and 3 HR and LaGatta .478 avg, 10 RBI. The Trojans have hit 12 home runs. On the mound starters Peterson, Graham and Seigworth have amassed all the wins. Peterson is 3-0 with an 0.72 ERA, Graham is 3-0, 0.00 ERA and Seigworth is 2-0, 0.00 ERA. They've thrown between nine and 12 innings each combining for 40 strikeouts in 31 innings, allowing 13 hits and six walks. That's am ERA of 0.23 and WHIP of 0.61.
"It would be sad not to be able to see this to an end," Gilliland said. "If we can continue at some point, and a playoff of some kind is put together that would be awesome."
azpreps365.com is planning to stay in touch with Arizona's high school sports community during these trying times. One way is through a communtiy page we started, where we'll post blogs, photos and social media interactions until #playball instead of #socialdistancing starts trending.
---