Catalina Foothills standout Katelyn Kelch talks soccer and Embry-Riddle
April 9, 2020 by Andy Morales, AZPreps365
---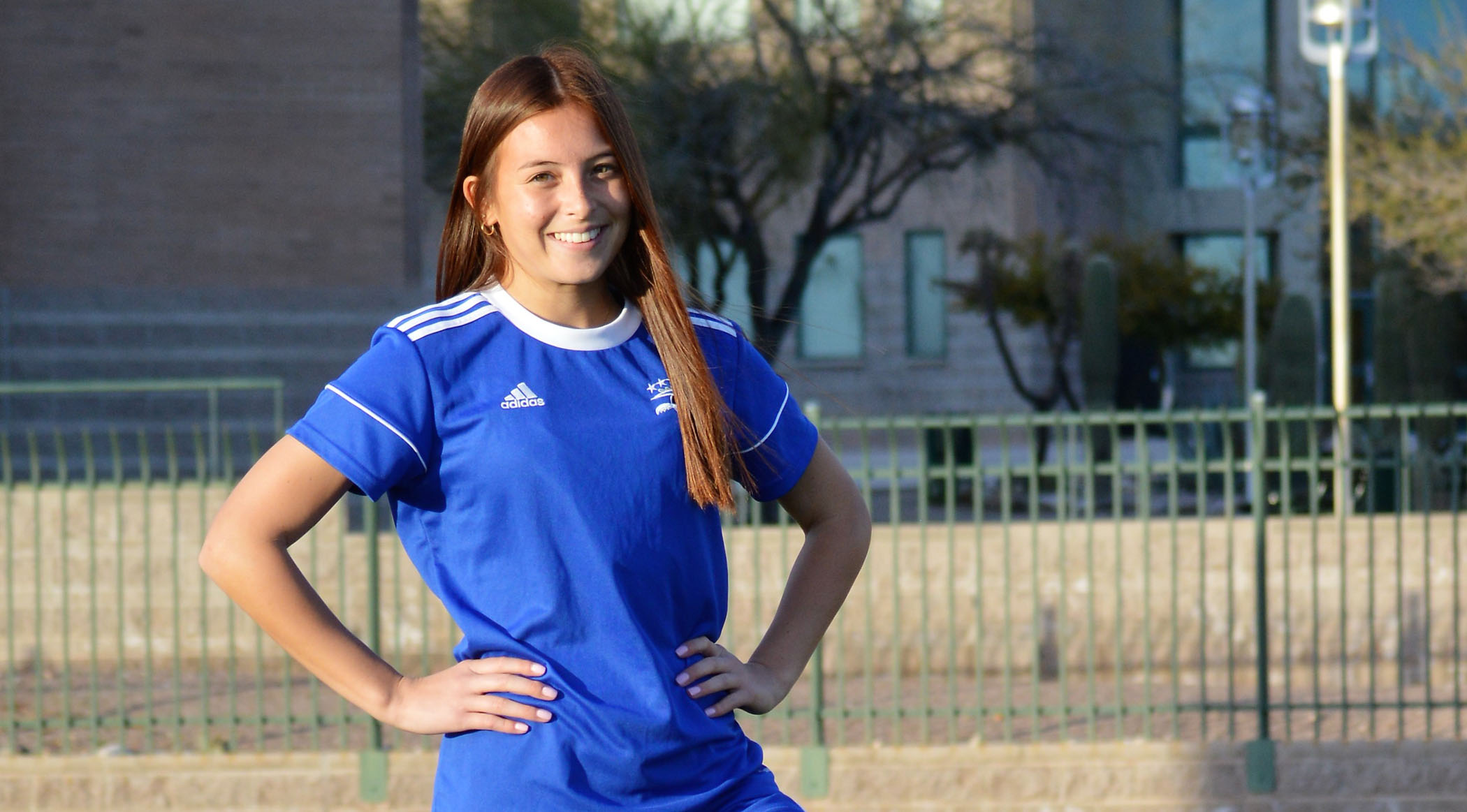 Catalina Foothills took Flagstaff to PKs in the 4A state championship game where the Eagles came out on top 4-2. We talked to junior midfielder Katelyn Kelch about her journey and her commitment to play for Embry-Riddle:
Q: When did you start playing soccer and what other sports did you play growing up and what positions have you played?
A: I started playing soccer when I was 5, but I also played softball and basketball. I was a pitcher and played point guard. However, soccer was always my favorite sport. When I was 10, I told my parents I no longer wanted to play club softball. They were my softball coaches at the time and were pretty bummed but knew the extra time I had would allow me to focus on soccer.
I have always loved playing soccer ever since I started. I was really blessed to have wonderful coaches who made the sport fun and encouraged me to continue to better myself. It helps too that my closest friends are my teammates or former teammates, so the bonus of going to practice, games and tournaments is that I get to hang out with them! I have played every position, besides keeper. I would say that I'm a versatile player - I am willing to play wherever my coach and my team needs me to play, but I identify mostly as a midfielder.
Who are your role models?
There are so many people I look up to in my life that I consider role models. Some of them include: My parents, Sou and Tony Torres, Dave Cosgrove, and Omer and Kalista Kakou. These people have helped me the most to develop my soccer skills, soccer IQ and made me believe in myself and my abilities.
Tell us about playing for Embry-Riddle.
I'm super excited to attend Embry-Riddle because it offers so much. First and foremost, the coaching staff and team have great chemistry and it's such a welcoming, winning environment. The school itself offers a lot education wise that allows students to excel. On my official visit, I realized that having the opportunity to play for a great soccer program and get a great education at the same time was the perfect fit for me. A bonus is that I'm staying in Arizona and close to home!
Tell us your emotions about prom and possibly graduation being canceled this year.
Luckily, I'm only a junior and hopefully have next year to experience prom and graduation. I do empathize with my brother, who is a senior this year, and all of the other seniors that have been affected.
What do you plan to study?
I plan on studying Pre-Dentistry or Pre-Medicine. As of now, I plan to major in Forensic Biology at Embry-Riddle, which will prepare me for whichever path I choose to take.
---