Cienega standout forward Peyton Middleton talks college commitment
April 20, 2020 by Andy Morales, AZPreps365
---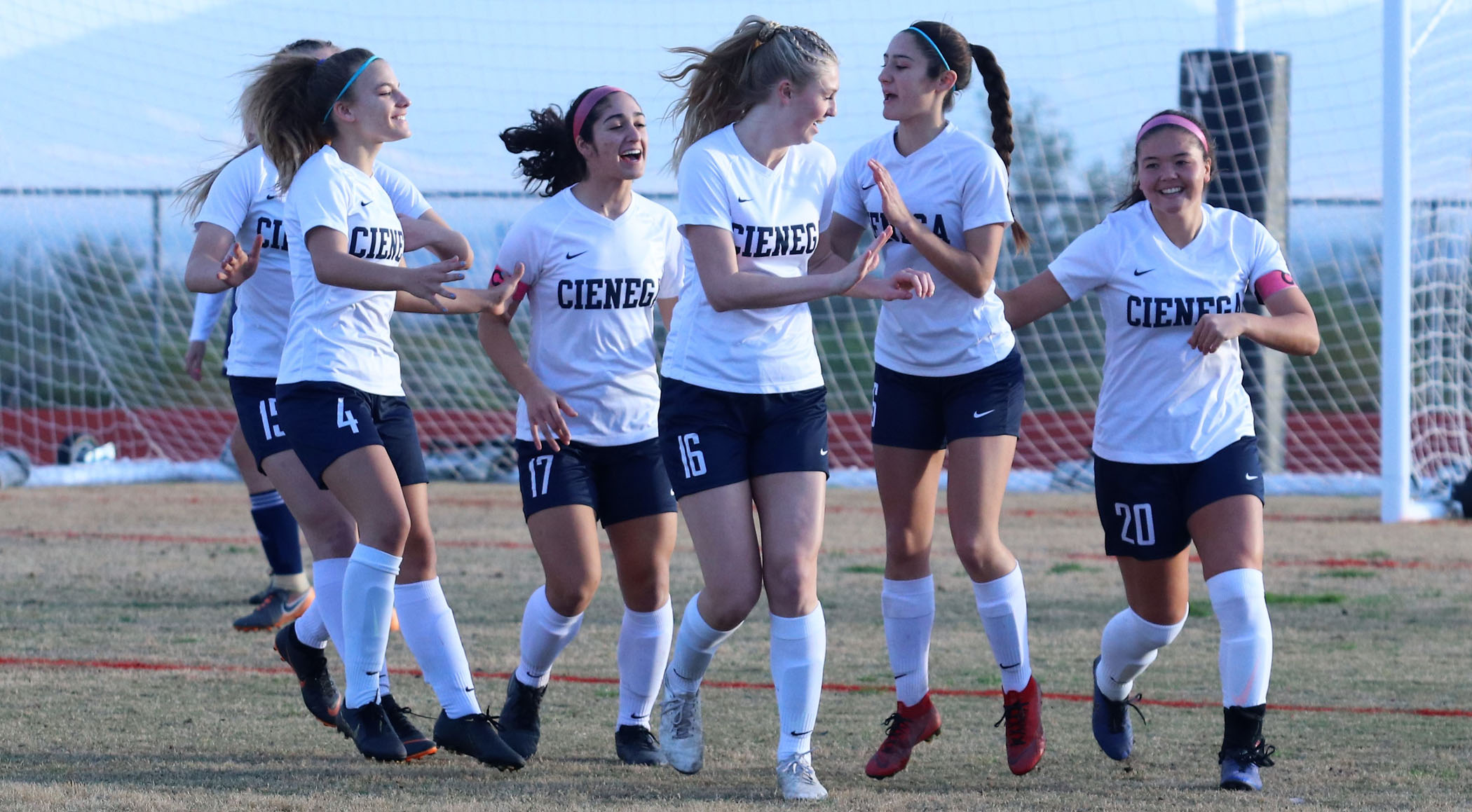 Cienega standout forward Peyton Middleton announced her commitment to Adams State last week. Middleton was part of a squad that produced three top eight finishes and the first playoff win for the program since 2011. She scored nine goals and contributed nine assists on a team that averaged three goals an outing.

We talked to Middleton this past weekend:
Q: Cienega was ranked in the top eight your last three years and your team picked up a victory at state for the first time since 2011. Tell me about your squad, the chemistry and how you were able to turn it on?
A: Cienega is different. The culture of the team and the girls is amazing. We have a mindset of putting each other first, and making the team feel like a second family. I know I could count on anyone on the team. The reason our team has been successful is because we inspire each other. Everyone is taught how to be a leader in their own way from early on. We challenge and inspire one another. We push our limits and talk about our goals. Everyone on the team has the same goal. And no it's not to win state. (although winning state titles is great) It's to play beyond ourselves, to give 110% all of the time and to play for your sisters.
What other sports did you play growing up?
I was a very athletic as I was growing up. I tried a lot of different sports, such as basketball, volleyball, dance, and track and field. But once my mom put me into soccer, that was it. I loved it. I wouldn't let anyone touch my cleats. I made my dad buy little pop up goals and we would go to the park and practice for hours.
Who are your role models?
My role model growing up was always my dad. He played a huge part into why I started playing sports. He always pushed me to be my best self and to participate in things that are greater than me, driving me to every game and practice and making sure I had a "green" Gatorade before every game. He always inspired and helped me achieve my goals. I wouldn't be where I was right now without him. He motivates me not just in sports but in all aspects of life.
Tell me a bit about Adams State and how that all came about.
Adams State first saw me play during Surf College Cup in San Diego, California. I was playing like my hair was on fire, and so was my team. We ended the tournament with a win against an ECNL team that should have easily beat us. After that tournament I started to get a lot of attention from different coaches, but I was having a hard time finding the right fit for me. Then I took a visit to Adams State, and fell in love with the campus and athletic facilities. I loved how much the program was invested in their players. The players took me in with open arms and were incredibly nice, I could see myself playing and living in Colorado for the next four years. My FC Tucson Club coach, Dave Cosgrove, was with me every step of the way and groomed me into the player I am today, to where I am confident that I will be successful at the collegiate level. I would like to give a very special thanks to coach Cosgrove for his investment in me and helping me reach my dreams of getting to the next level.
---