Pusch Ridge over Benson 3-0 to open up the girls volleyball season
September 22, 2020 by Andy Morales, AZPreps365
---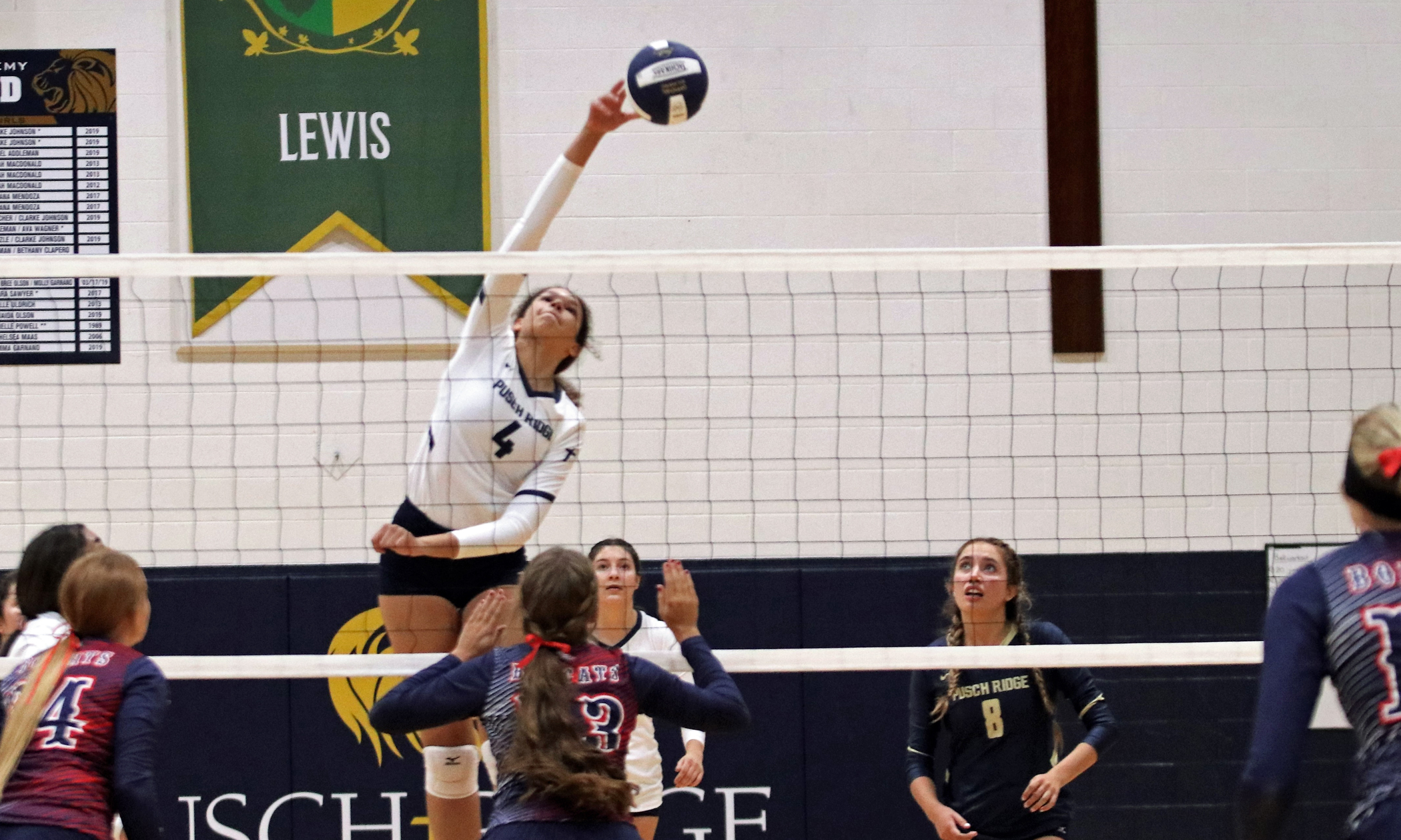 Pusch Ridge swept Benson 3-0 (25-8, 25-14, 25-18) Tuesday night to help open up girls volleyball in Southern Arizona. In other action from Southern Arizona, Salpointe beat Casa Grande 3-0 (25-17, 25-13, 25-22), Bisbee beat Desert Christian 3-0 (25-18, 25-22, 25-22), St. David beat Tombstone 3-0 and Valley Union beat Willcox 3-1.
The Pusch Ridge/Benson match is a contest that might normally be played under regular conditions but the late start to the season caused some creative scheduling for teams such as 4A Conference power Salpointe. The Lancers have two matches against 1A Conference Desert Christian on their schedule to help bridge the gap until the rest of the Tucson area opponents become available.
Pusch Ridge moved to 1-0 on the year and the Lions will be competing this spring in a new region, removed from other Tucson area teams. While still competing in the 3A Conference, the Lions are matched up against Coolidge, Florence, Safford, San Tan Foothills and Thatcher in the 3A South Central Region. Catalina, Empire, Palo Verde, Sabino and Tanque Verde are competing in the 3A South Region.
Benson (0-1) remained in the 2A East Region along with Bisbee, Morenci, Pima, Tombstone and Willcox. San Miguel, Santa Cruz and St. Augustine are in the 2A South Region with Miami, Round Valley and St. Johns. Santa Rita is an independent team this spring.
The Lions returned a complete team from last year with a roster filled with seniors and it showed in the victory over Benson. Former Lion standout Summer McDonough recorded over 1,000 kills in her career and she is competing with the University of Arizona in beach volleyball so the switch to multiple weapons along with a more experienced crew might be a blessing for head coach Dana Wahl.
"We are senior heavy, which is a good thing," Wahl said. "It will be hard to say which player will step up each game because we don't have that dominant player but they are all skilled and capable. The kids aren't too happy they can't play in front of friends but we are happy we get to play someone other than ourselves."
Pusch Ridge struggled early in the first set but a 7-6 lead became a 25-8 victory thanks to the serving by senior Savannah Kay. Kay served nine straight points to open up the lead including five aces. She finished the night with eight aces.
The Lions slowly pulled away for a 25-14 victory in the second set but the Bobcats started to give Pusch Ridge some difficulty in the third set with senior MB Emily Darwin making her presence known, but Pusch Ridge took the final set 25-18.
Danitza Carreon had 15 assists for Pusch Ridge and she spread her attack to several players including Geneva Elliott (7 kills), Christina Shaffer (4 kills) and Sydney Soto (4 kills). Geneva and her sister Vienna are nieces to former Arizona basketball standout Sean Elliott.
Tatum Benson and Jennifer Barker came up with five assists each with Darwin (5 kills) and Shaylin Taylor (3 kills) leading the Bobcats at the net.
Darwin is a multi-sport athlete with almost 600 kills in volleyball, almost 1,400 points in basketball and 42 home runs in softball along with 14 wins from the circle. Darwin will be signing with Yavapai to play softball this November but she likes what she sees from her volleyball team.
"There are a lot of great personalities on this team and everyone is different and that's a good thing," Darwin explained. It's going to be hard graduating because I've played with some of these senior since I was little and it's a sad thing but I know Yavapai will be fun."
Pusch Ridge travels to play Desert Christian on Thursday and Benson will host Pima next Tuesday to open up region play.
---