North Canyon drops second game at Willow Canyon
October 11, 2020 by Lorenzo Lopez, Arizona State University
---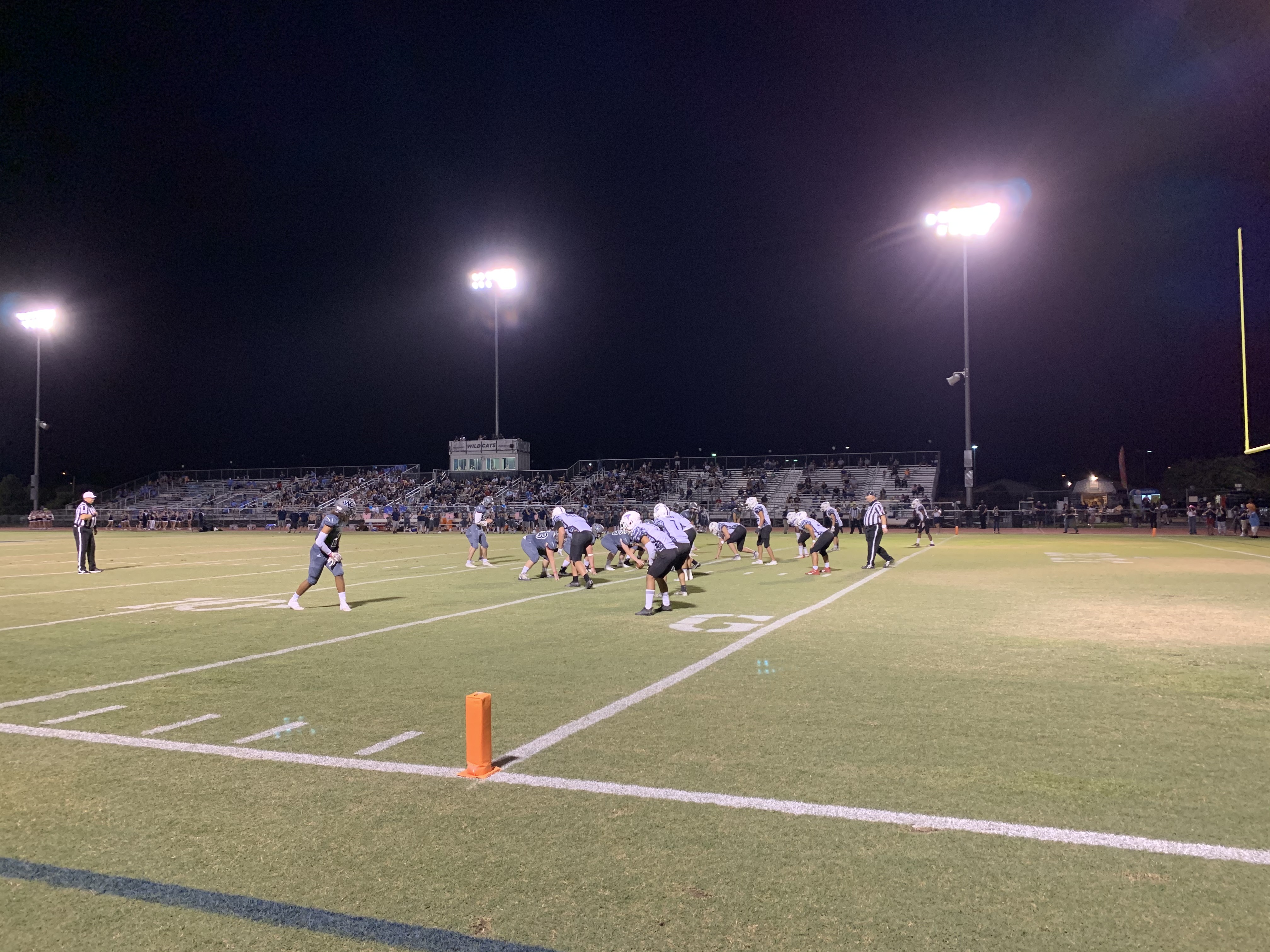 SURPRISE -- North Canyon suffered its second loss of the season at Willow Canyon, 23-8, as the Rattlers' offense continues to struggle.
Willow Canyon lost their first game at Maricopa 27-19 but brought their running game this time. The Willdcats took 13-0 lead into halftime thanks to a pair of touchdowns by senior Marquis Kelly in the first quarter and junior Donovan Williams in the second quarter.
The Rattlers couldn't get anything going with their offense but their defense did their job on the Wildcats' offense to keep them in the game.
"Overall our offense really struggled tonight but our defense did a solid job keeping us in this game," head coach Adam Beene said. "I will take most of the blame for that but there's always something to improve and look forward to tonight."
As the third quarter started the Rattlers looked more electric and motivated to turn the game around as they kept forcing mistakes on the Wildcats offense. The Rattlers changed to a passing approach but still couldn't execute.
"We just weren't throwing the ball like how we should," senior Desmond Bohannon said. "If we block more and the receivers run the routes like we practiced, then we will definitely start clicking on offense."
A Wildcat interception and another 40-yard touchdown run by Donovan Williams with 10 seconds left in the third quarter seemed like the final blow to the Rattlers, making it 20-0.
Fourth quarter left to a positive start as the Rattlers defense forced an interception half a minute in which led to a short 3-yard run and a successful 2-point conversion by senior quarterback Caleb Wilkins, making the score 20-8 with nearly 9 minutes to play.
A final field goal attempt for the Wildcats with 2 minutes to play sealed the deal and ended up with a final score of 23-8.
"Not everything was bad about this game. The pieces are certainly there and our gentlemen didn't give up," Beene said. "We are certainly much closer than where we want to be at the moment."
Beene is currently in his second year coaching North Canyon football and is experimenting with a new and young squad.
"We're always looking to get better and we are kind of in a rebuilding stage," senior Brandon Jackson said. "Most of these guys haven't played varsity football but we're only in week two. There's still plenty of time to go to the drawing board and to train harder."
North Canyon plays Raymond S. Kellis High School away next week.
---