Empire holds off Sabino 3-0 as TUSD starts competition
October 12, 2020 by Andy Morales, AZPreps365
---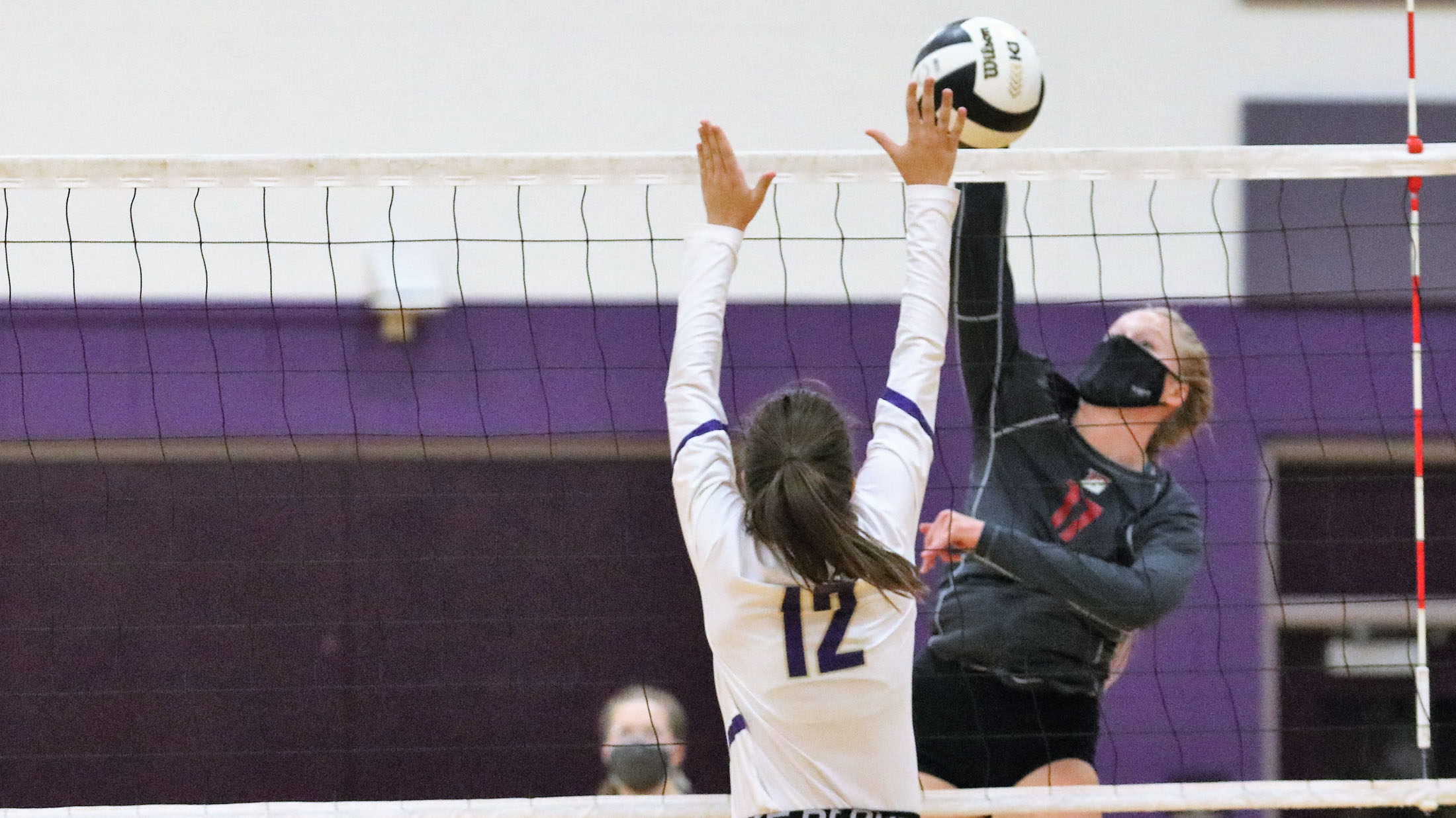 The Tucson Unified School District (TUSD) served up volleyball competition Monday night with Sabino hosting Empire in a 3A South match. Empire is part of the Vail School District and the Ravens moved to 2-0 on the year after opening up their season with a win at Sunnyside last Monday coupled with the victory over at Sabino a week later.
Empire built a 17-9 lead over Sabino in the first set but the Sabercats battled back and eventually took a 21-19 lead after a massive 13-2 run. The Ravens took a 24-22 lead in the set but a service error and an ace from Chloe Tague tied things up 24-24. Maliyah Johnson hit Sophia Vera to put Empire back up 25-24 and then Vera served an ace for the 26-24 win.
Johnson finished with 18 assists, Vera had nine kills and Emmy Overson finished with 10 kills. The Ravens played over 20 matches by this time last year when the team finished 9-1 as a 5A Sonoran team but there are only 12 matches scheduled this year with a minimum of ten needed to qualify for the postseason. This means Empire, like a lot of schools in Pima County, will need more time to get things going but not too much time.
https://twitter.com/AndyMorales8/status/1315871859859050496
Empire lost in the 5A play-in tournament last year but a move to the 3A Conference is seen as a promising change. For Sabino, a new coach and the loss of eight seniors to graduation can be seen as a challenge rather than a hurdle. Mark Kornachuk coached at NCAA D-III University of Maine at Presque Isle and at Desert Christian so his experience will be helpful in replacing legendary coach Amy Johnson who took a coaching position at Mica Mountain after leading the Sabercats to the playoffs last fall. The Sabercats sport three seniors this year which means the team can work for today and for next year.
The Ravens cruised to a 25-15 win in the second set but Sabino mounted another huge comeback in the third set. Down 20-12 in the deciding set, the Sabercats still appeared to be on the ropes after falling back 24-16 but Tague found Kailey Johnson and Samantha Valentine served an ace to cut the lead down to 24-18. Three straight points made it 24-21 but Johnson set Kyla Knight for the 25-21 win. Tague had 12 assists with Jade Kwinn putting away seven of those.
Sabino will visit Desert View (0-2) on Wednesday and Empire hosts Douglas (0-0) on Thursday.
https://twitter.com/AndyMorales8/status/1315871337596899329
---