Rincon/UHS opened up region play with win at Tucson
October 14, 2020 by Andy Morales, AZPreps365
---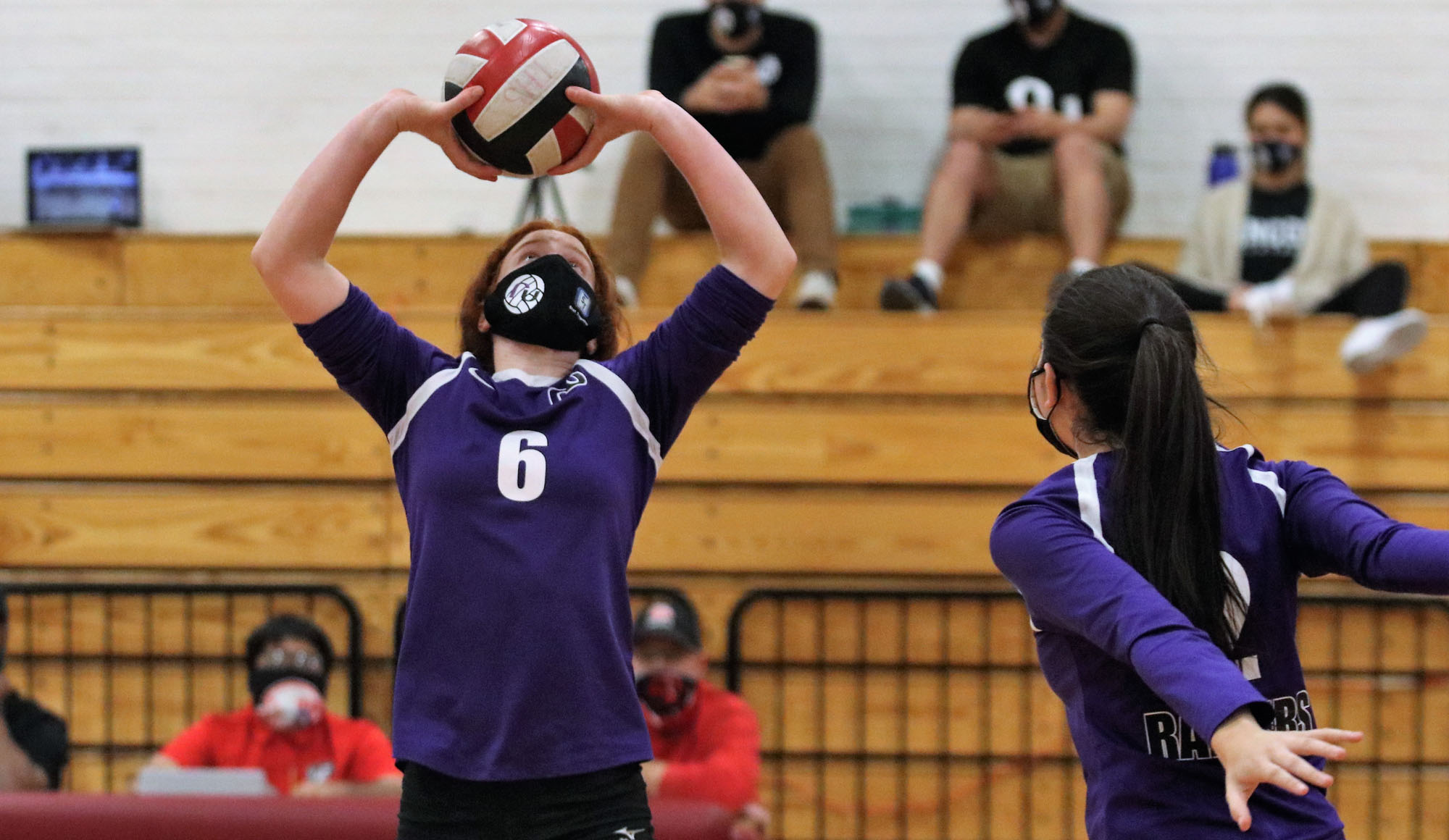 Rincon/University swept Tucson High 3-0 Wednesday night to open up the season for both squads and the match also served up region play for the two Tucson area schools. The Rangers spent the last two seasons competing in the 5A Conference but the new configuration has them back in the highest level with the Badgers in the newly formed 6A Southwest Region along with Yuma Cibola, Yuma Kofa, Maricopa and San Luis.
The match also saw the beginning of the Keira Perkins era at Tucson High. Perkins replaced longtime coach Amanda Larriva in the offseason and this will be her first head coaching position at the high school level. Larriva will concentrate on the boy's team in the spring.
The season was originally set to begin in early September but COVID-19 restrictions caused a delay and Pima County schools began fall competition this week, several weeks after the rest of the region. Cibola, Kofa and San Luis will not be taking part in post season play according to the notations in the region standings but region finish has no bearing on making the playoffs in the 5A and 6A Conferences.
The Rangers took the first set 25-18 but the second set proved more difficult with the Badgers building several leads only to see them slip away. A 10-5 lead evaporated to an 11-11 tie but Tucson regrouped to form a 19-15 lead after Esperanza Valencia picked up four quick assists to four different players. Emma Mullins responded by serving four straight points including two aces to help lead the Rangers to a 20-19 lead.
Isabella Ducey put Rincon/UHS up 21-20 two scores later but Briana Luna tied things back up and then Tucson took two more leads in the final moments. The Rangers scored three straight points to overcome a 23-22 deficit for the 25-23 win.
The two teams battled again in the deciding set with Rincon/UHS clinging to a 22-20 lead late in the match but another run fueled by an ace from Zoe Payne put the Rangers up 24-20 and then Graciela Escobar providing the match point with a kill on the outside, 25-20.
Unofficially, Valencia had 11 assists for Tucson and Joclyn Shelby had 5 along with 5 kills. Olivia Lara added six kills for the Badgers. Yixel Quevedo had 8 assists for Rincon/UHS and Mullins added 7 along with 4 kills. Escobar had 6 kills and Ducey had 4.
Rincon/UHS hosts Nogales (1-3) tomorrow night and Tucson hosts Empire (2-0) on Monday, Oct. 19.
---