San Manuel over Ft. Thomas 42-12
October 17, 2020 by Andy Morales, AZPreps365
---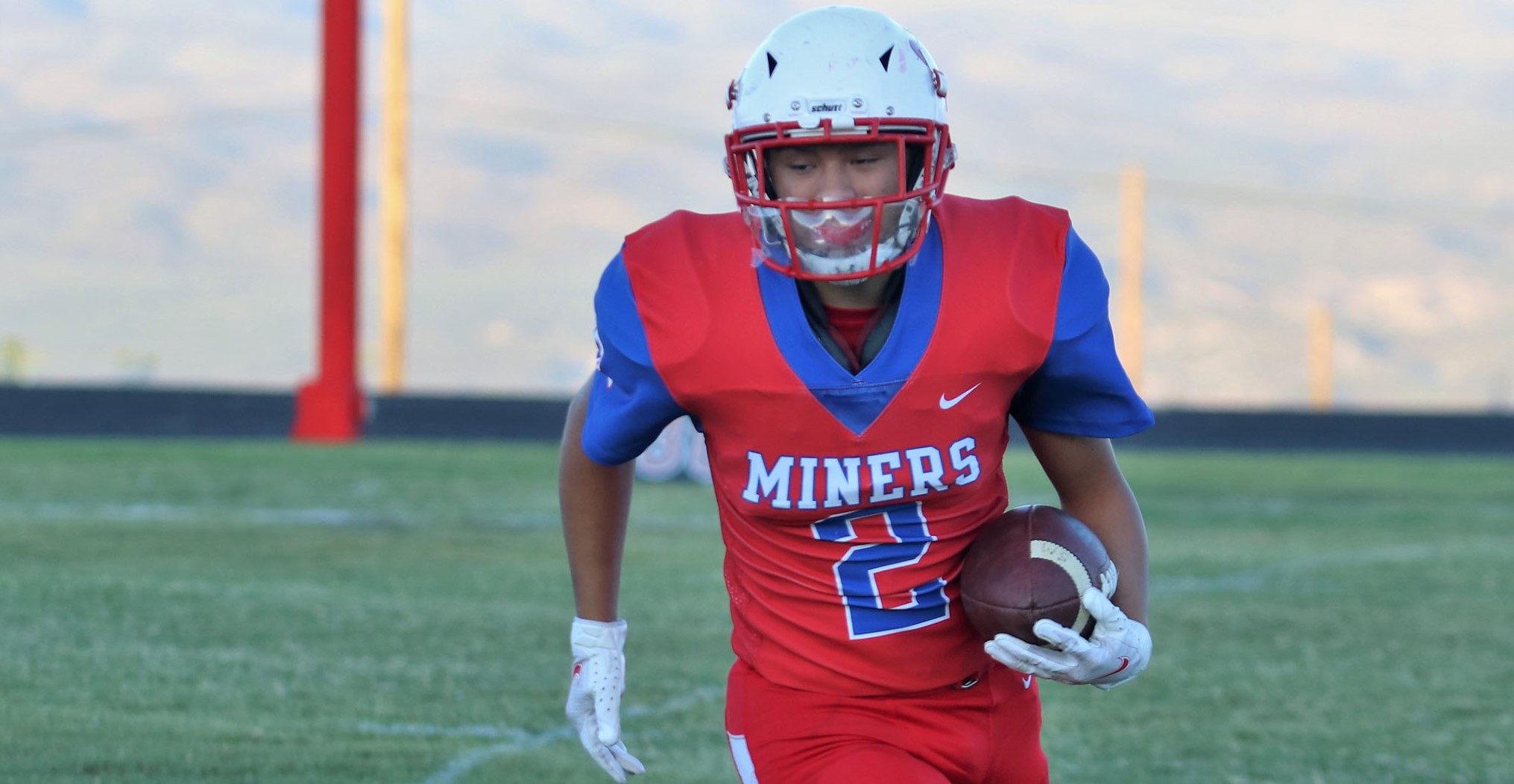 San Manuel moved to 2-0 on the year for the first time since 2012 and only the third time since 1995. The 42-12 victory over Ft. Thomas at home Friday night also moved the Miners up in the 1A South Region standings along with St. David with the Tigers improving to 3-0 after beating Duncan 59-12 at home.
Ft. Thomas fell to 0-3 on the year for only the second time in modern history. The Apaches were hampered by six turnovers in the game with three interceptions and three fumbles. The Miners also had difficulty with four turnovers but the team was able to cash in thanks to some big plays on offense.
Jr. athlete Noah Huerta came up big early for the Miners with a couple of interceptions but he also put the team up 14-0 in the first quarter thanks to scoring runs of 24 and 10 yards. Mathias Medina appeared to be all over the field and the sophomore came away with four touchdowns including a 5-yard run and then a 48 yard pass from Nicolas Velasquez to give the Miners a 28-0 lead at the half.
Medina finished with 39 yards rushing and 92 yards receiving and Sr. TJ Madrid added 80 yards rushing and Velasquez threw for 198 with two TDs and two interceptions.
The Apaches saw some great play out of Terrold Robertson with 46 yards rushing including an 8-yard TD run and Carmelo Robertson finished with 38 yards rushing and an 8-yard score. Tyler Black threw for 129 yards with Darius Antonio pulling in 83 of those yards.
The Apaches made it to the quarterfinal round last year but this is a young group with only five seniors. Ft. Thomas has a chance to move in a positive direction when the team hosts Duncan (0-3) next Friday and then Valley Union (0-2) the following week.
San Manuel moved to the 1A Conference in the new configuration and the team has a shot at moving to 3-0 on the year with a trip to Valley Union next week but the Miners end the season with St. David and Superior (3-0).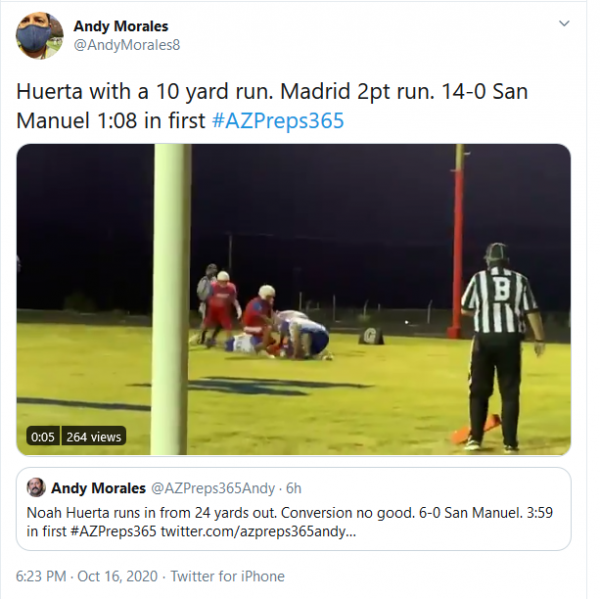 ---