Pusch Ridge & St. David claim region crowns; Tucson teams start play
October 31, 2020 by Andy Morales, AZPreps365
---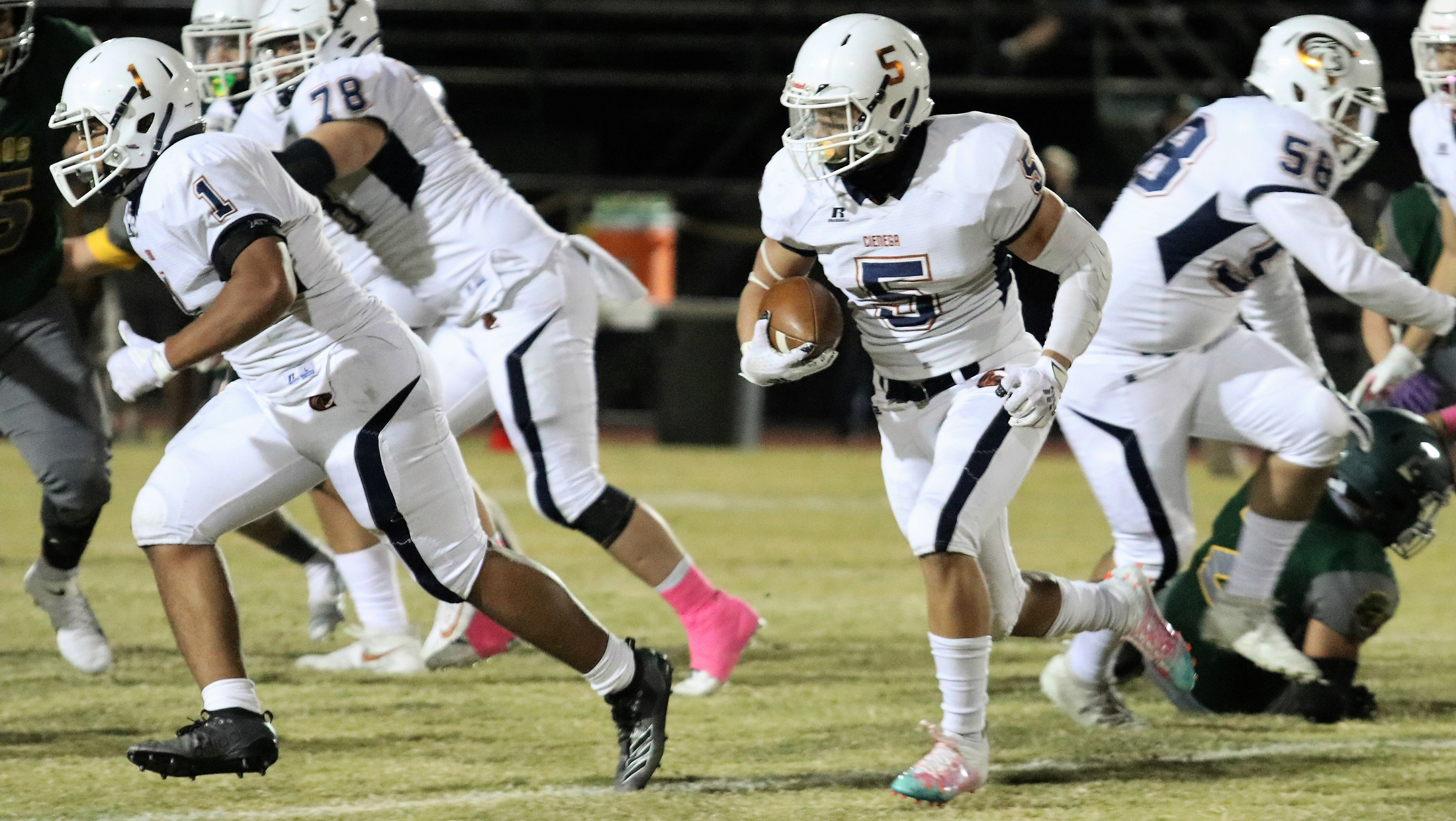 (San Manuel also qualified for the state playoffs/Andy Morales/AZPreps365)
The idea of a "Tucson City Championship" began around 1948 with Amphitheater and Tucson High battling it out for that honor and Pueblo earned the first actual media-created trophy in 1958. You can find some of these trophies in various trophy cases in Tucson but the notion of a city champion for the Tucson area slowly slipped away in the 1970s with the introduction of different classes and regions.
It appears the city championship will be back with local public schools battling it our for a final contest to be played like a college bowl game. The teams eligible for this spot had to begin their season either Friday night or next week. The game could be played in late December but before the winter break.
Under this scenario, Salpointe, Buena and Pusch Ridge would not eligible but it appears Salpointe and Pusch Ridge are headed for AIA state championship play instead. The Colts fell to 2-2 after losing to Casa Grande 41-21 which puts them in a precarious situation because the 5A Conference will only take eight teams based on power rankings.
The initial power rankings are slated to be released on Tuesday, Nov. 3 at noon and Salpointe and Pusch Ridge are expected to be rewarded, especially after victories Friday night.
https://twitter.com/AZPreps365Andy/status/1322358646093848576
The Lancers beat Campo Verde 21-14 to move to 3-0 on the year. As a 5A team, the Lancers will need to play five games to qualify for a playoff berth and the team could reach that mark in two weeks. Pusch Ridge beat San Tan Foothills 48-13 to improve to 4-1 and the Lions captured the 3A South crown in the process.
Pusch Ridge earned a playoff spot with the 3A Play-In Tournament scheduled for Nov. 20.
Benson (4-0), Willcox (3-0) and Santa Cruz (4-1) are solid 2A playoff contenders and St. David beat San Manuel 58-0 to win the 1A South Region. St. David and San Manuel are both headed to the state playoffs.
In all, six teams from Southern Arizona hit the gridiron for the first time this year. Cienega beat Canyon del Oro 28-14, Walden Grove beat Douglas 63-3 and Amphitheater took care of Rio Rico 44-0. If all goes to plan, 15 teams will take the field for the first time next Friday night.
As mentioned before, the 21 teams from Friday night and next week will not be eligible for the AIA playoffs but they will get a season in.
https://twitter.com/AZPreps365Andy/status/1322345190154215425
---